Nearly four-in-10 Protestant pastors in the U.S. say that Pope Francis has had a positive impact on their views of the Catholic Church, though half of preachers do not value the pontiff's opinion on theological matters, according to a new survey.
In results that clearly indicate an array of views on Pope Francis' ministry, 37 percent of a sample of 1,000 pastors said that the pontiff has impacted their view of the church in a positive way, while 14 percent said he has done so in a negative way.
Additionally, 43 percent report no change in views whatsoever, according to the new LifeWay Research survey.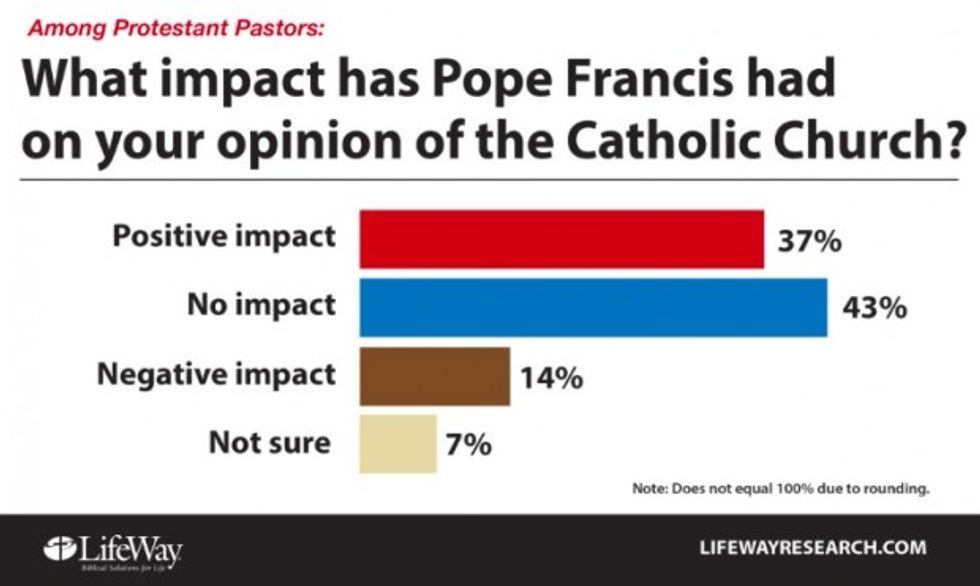 LifeWay Research
But while some have had a more positive take on the Catholic Church during the two years since Pope Francis came on the scene, many Protestant pastors still disagree with the pontiff's theology.
Fifty percent of pastors said that they do not value the pontiff's views on theological issues, while 42 percent said that they do take these opinions into account, showing the deep divide between Protestant and Catholic theology.
Furthermore, while a majority — 63 percent — believe that Pope Francis is a genuine Christian, 22 percent do not and an additional 16 percent are not sure where they stand on the matter. That said, 90 percent believe that Catholics can be "born-again Christians."
Not surprisingly, there's a divide between traditionally more progressive mainline denominations and their conservative evangelical counterparts, according to LifeWay.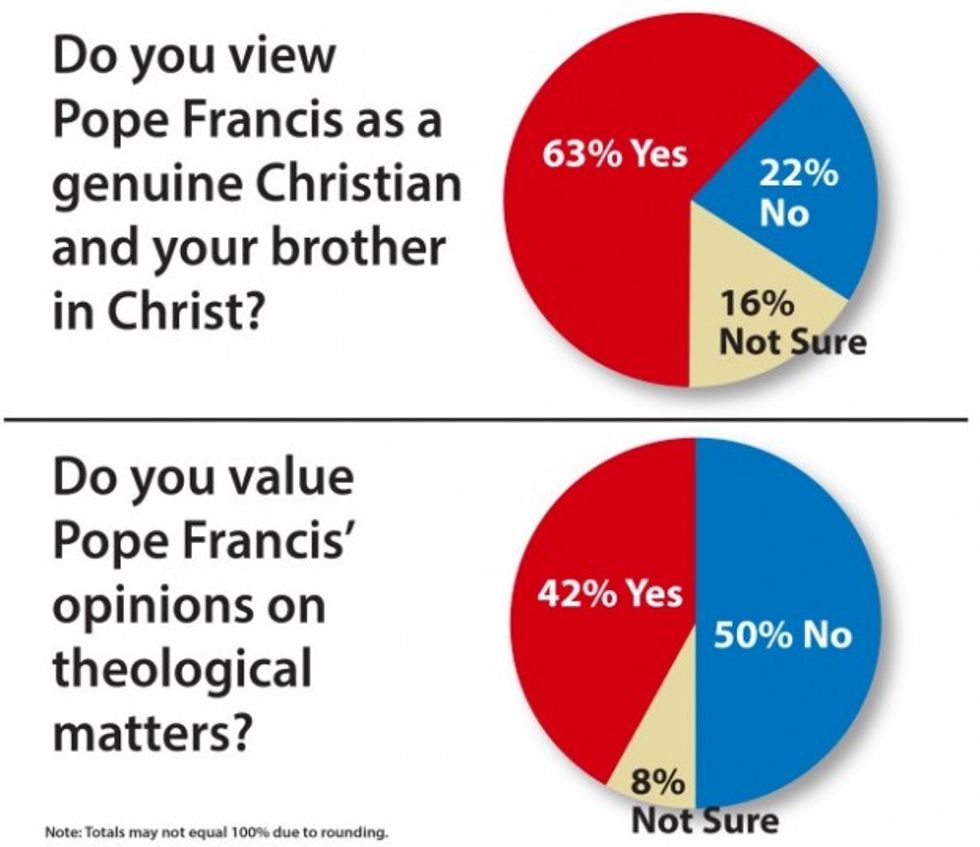 LifeWay Research
While 80 percent of mainline Protestant pastors see Pope Francis as a true Christian, only 58 percent of evangelical preachers agree.
LifeWay Research conducted a phone survey among a random sample of 1,000 pastors from Sept. 18-21, 2015, with a sample error that does not exceed pour or minus 3.2 percent at the 95 percent confidence level.