WASHINGTON (TheBlaze/AP) — An emotional House Speaker John Boehner says he woke up Friday morning and decided to announce his resignation from Congress because prolonged turmoil over his leadership would do irreparable harm to the House.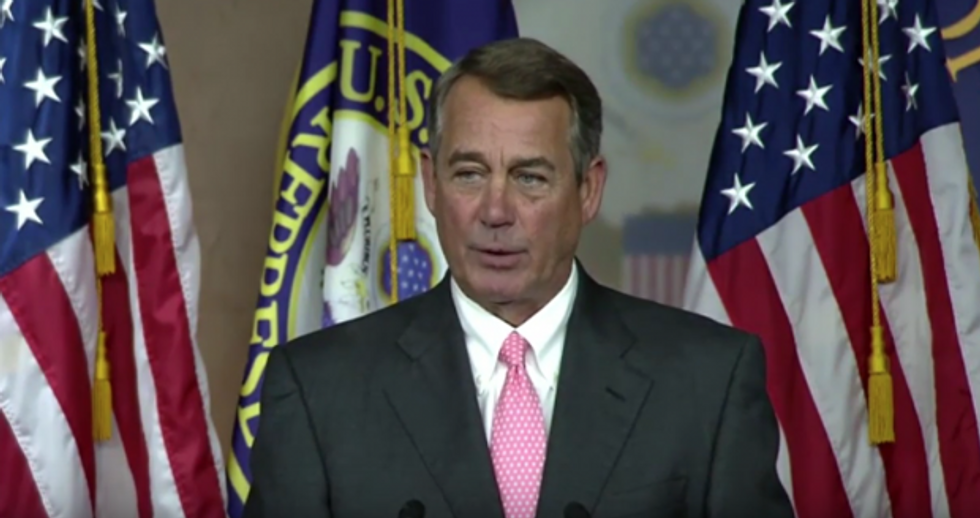 (YouTube)
The Ohio Republican says he had planned to leave the speakership by the end of the year anyway. But he says he moved up his timetable as unrest among conservatives threatened the House.
He told reporters at a news conference it has been an honor to serve in the House for 25 years and as its top leader. He says California congressman Kevin McCarthy, the No. 2 House Republican, would "make an excellent speaker."
Moments earlier, President Barack Obama reacted to Boehner's resignation during a press conference with Chinese President Xi Jinping.
"John Boehner is a good man," Obama said. "He is a patriot. He cares deeply about the House and the institution for which he has served for a long time. He cares about his constituents and he cares about America."
Obama also said Boehner also treated him with "courtesy and civility" and "kept his word when he made a commitment."
---