Just how huge are whales compared to humans? An aerial video shot by a drone compared these large aquatic mammals to a nearby paddleboarder, giving just the right perspective.
Videographer and drone pilot Jaimen Hudson told the Australian Broadcasting Corporation he heard of the whales not far off the coast of Fourth Beach in Esperance, Western Australia, so he set off with his equipment last week.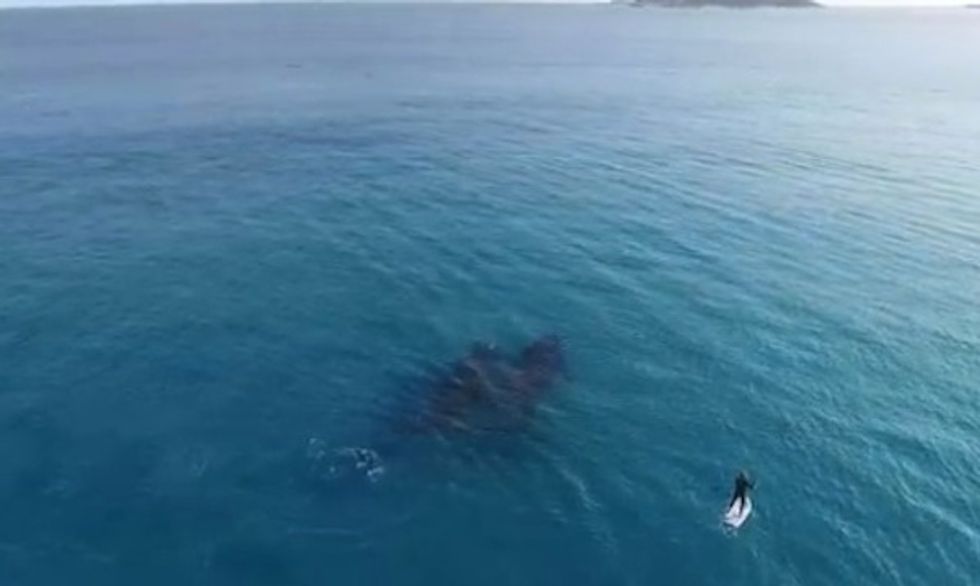 Image source: YouTube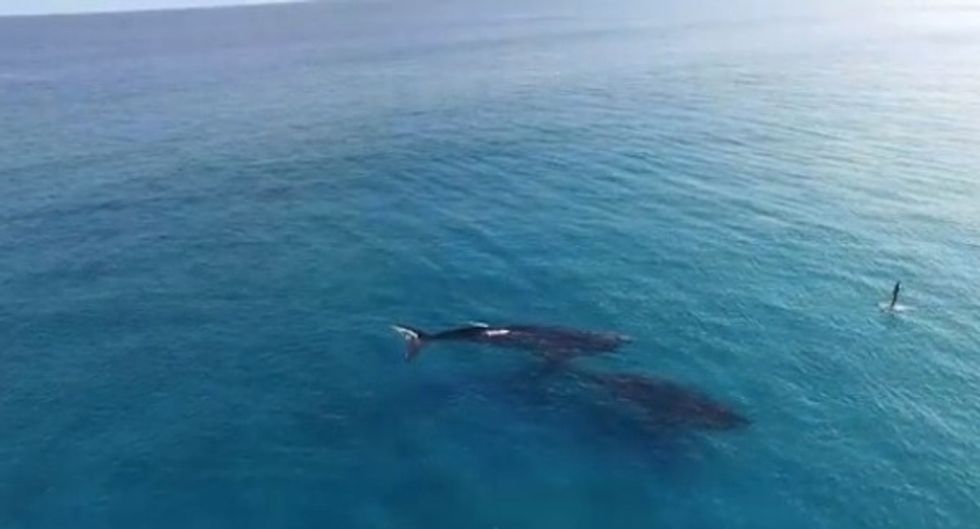 Image source: YouTube
Dave Price, the paddleboarder, was heading over to the area as well to check out the whales.
"[T]hey were really inquisitive and came over to meet him," Hudson told ABC.
Watch the footage:
Hudson told ABC he didn't think the whales posed a threat to Price, saying they were "very slow moving and peaceful."
Some in the comments have described the footage as "mesmerizing...magical...mystical...meaningful."
Suffice it to say that this video was a much more calm encounter compared to a whale-kayaker meeting earlier this month.
(H/T: Daily Mail)