Israeli archaeologists have painstakingly conserved a 1,500-year-old mosaic found on an ancient church floor that depicts unique scenes from a once vibrant Christian community in Egypt.
What distinguishes the Byzantine era mosaic from other finds in Israel is that this one portrays a church and a detailed map including streets and buildings believed to be located in Chortaso, an ancient Egyptian city on the Nile Delta associated with the biblical prophet Habakkuk.
"To see buildings depicted on mosaic floors is a rare find in Israel," Sa'ar Ganor of the Israel Antiquities Authority who was involved with the project told TheBlaze by phone Tuesday.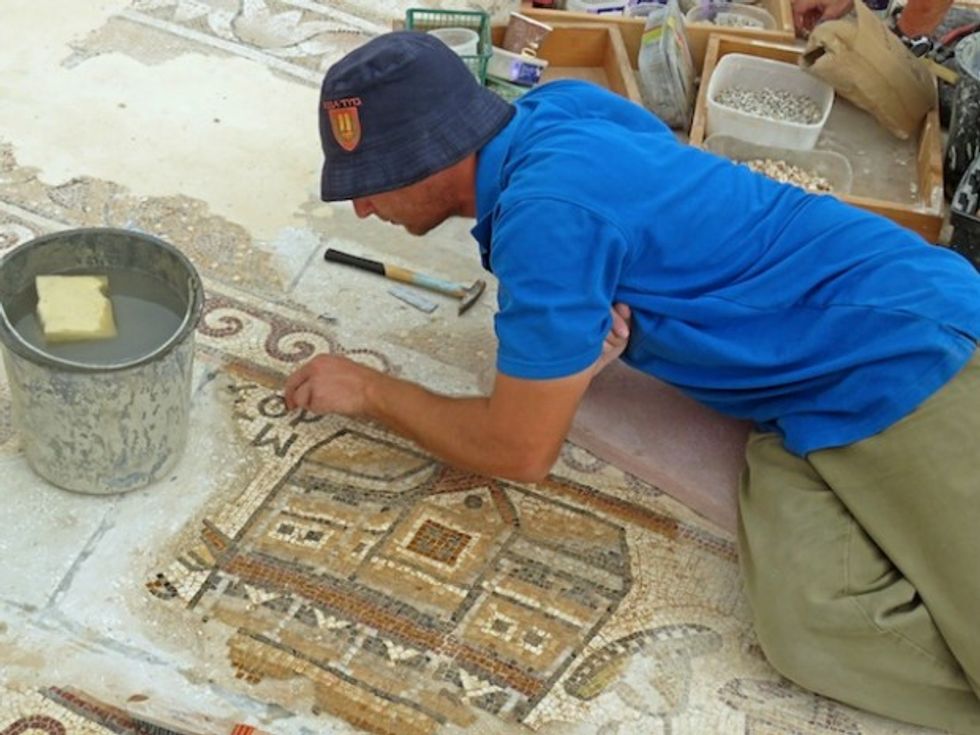 It's "rare" to find buildings depicted in ancient mosaics, say archaeologists involved in the project. (Israel Antiquities Authority/Nikki Davidov)
The researchers pointed out that the scene in the mosaic includes portrayals of the exterior of the Egyptian church from different angles, an apparent effort to offer a 3D depiction of the worship site.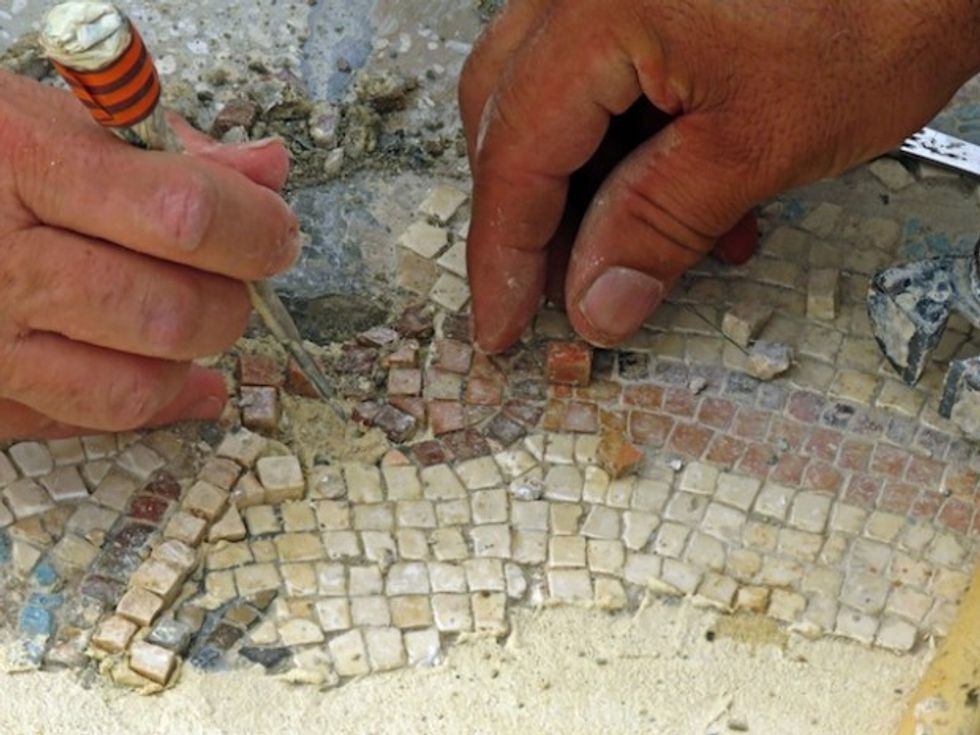 Israel Antiquities Authority workers carry out detailed conservation work on the ancient church mosaic. (Israel Antiquities Authority/Nikki Davidov)
Based on the exterior depictions, archaeologists believe they could extrapolate some of the attributes of the ancient Egyptian church's interior.
"The buildings are arranged along a main colonnaded street of a city, in a sort of ancient map," the Antiquities Authority researchers said in a statement.
A Greek inscription seen next to one of the buildings depicted in the mosaic noted that the scene was from Chortaso where some Christians believe Habakkuk is buried.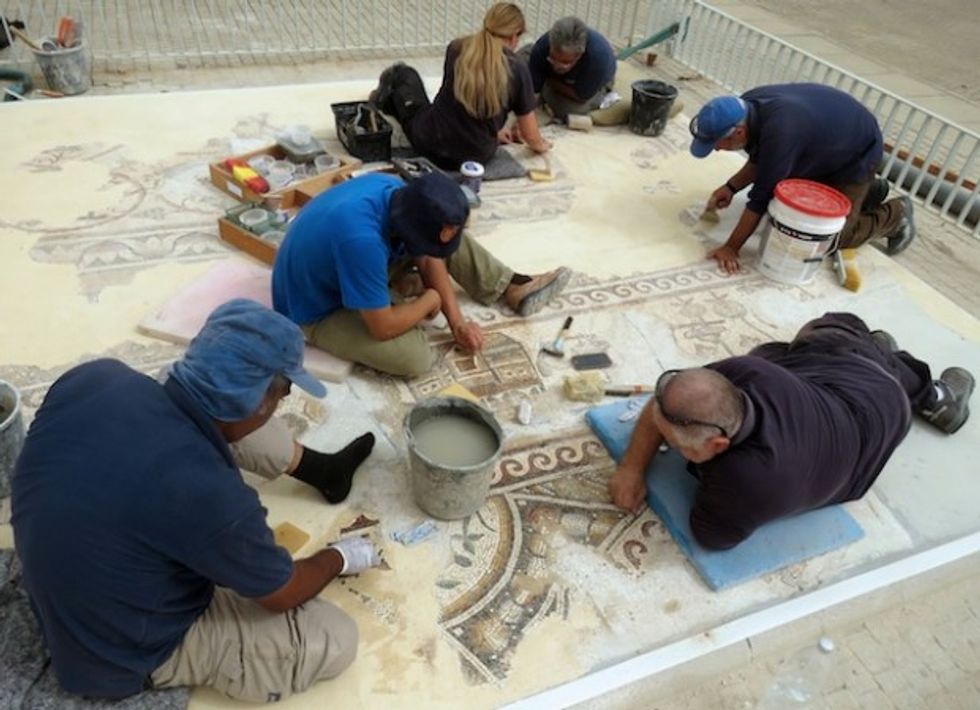 Image source: Israel Antiquities Authority/Nikki Davidov
Archaeologists proposed that the ancient church's congregation in Qiryat Gat in Israel — where the mosaic was excavated — may have originated in Choraso, and thus, they included images of their original community on the floor of their church.
The church has long since disappeared, leaving behind only the elaborate mosaic, described as the "best" ever found in Israel.
"The artist utilized tesserae of 17 different colors in preparing the mosaic. The investment in the raw materials and their quality are the best ever discovered in Israel," said archaeologist Ganor. Tesserae are the tiles used to created a mosaic.
Other images seen in the mosaic are a rooster, deer and birds as well as a goblet with red fruit.
It additionally portrays a Nile River landscape and buildings detailed with balconies, galleries, roofs, roof tiles and windows.
The Israel Antiquities Authority noted that while the mosaic was found two years ago, it underwent conservation work and has now been returned to its original location in Qiryat Gat where it will be put on public display next month.