Marine archaeologists continued work on a shipwreck off the coast of a Greek island that has previously been called the "Titanic of the ancient world," excavating more than 50 artifacts in a recent mission.
Archaeologists with the Woods Hole Oceanographic Institution and others on the international team completed a dive just a few weeks ago on the Antikythera shipwreck, which is believed to have gone down around the year 65 B.C.
On this mission, items recovered included a bronze armrest that could have been part of a throne, the fragment of a bone flute, glassware, ceramics, an ancient board game and more, the news release from the institute stated.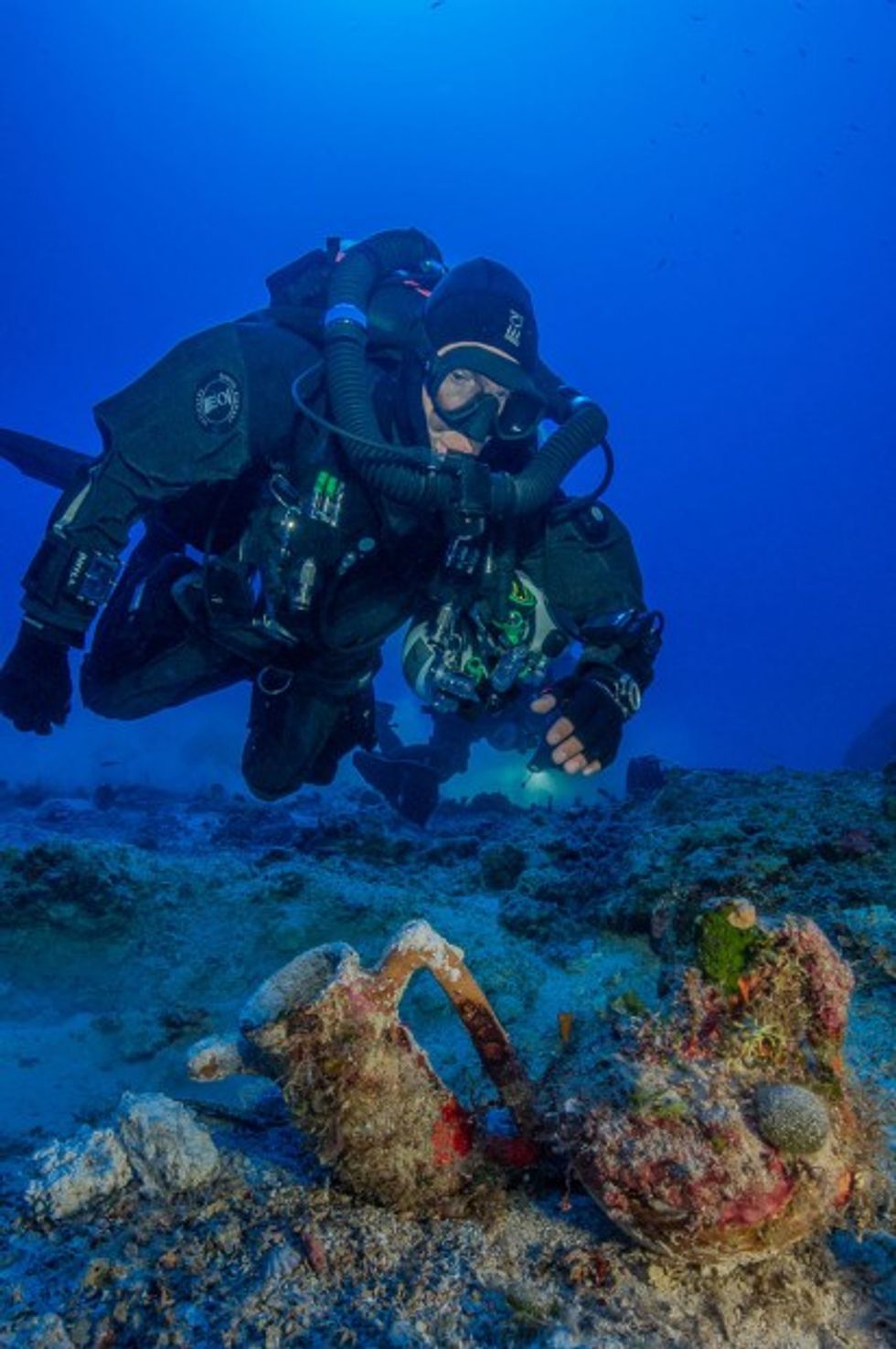 Photo: Brett Seymour, EUA/ARGO via Woods Hole Oceanographic Institution
"This shipwreck is far from exhausted," Dr. Brendan Foley, a marine archaeologist with the Woods Hole and co-director on this project, said in a statement. "Every single dive on it delivers fabulous finds, and reveals how the '1 percent' lived in the time of Caesar."
The shipwreck off the coast of the Aegean island of Antikythera was originally discovered by fishermen in 1900, yielding dozens of marble and bronze statues and sculptures following. Woods Hole's news release also reported that what is considered the world's first computer, a device that tracked celestial movements now known as the Antikythera Mechanism, was discovered at the wreck that lies under 180 feet of water. Evidence of the passengers and crew who died on the ship was also discovered.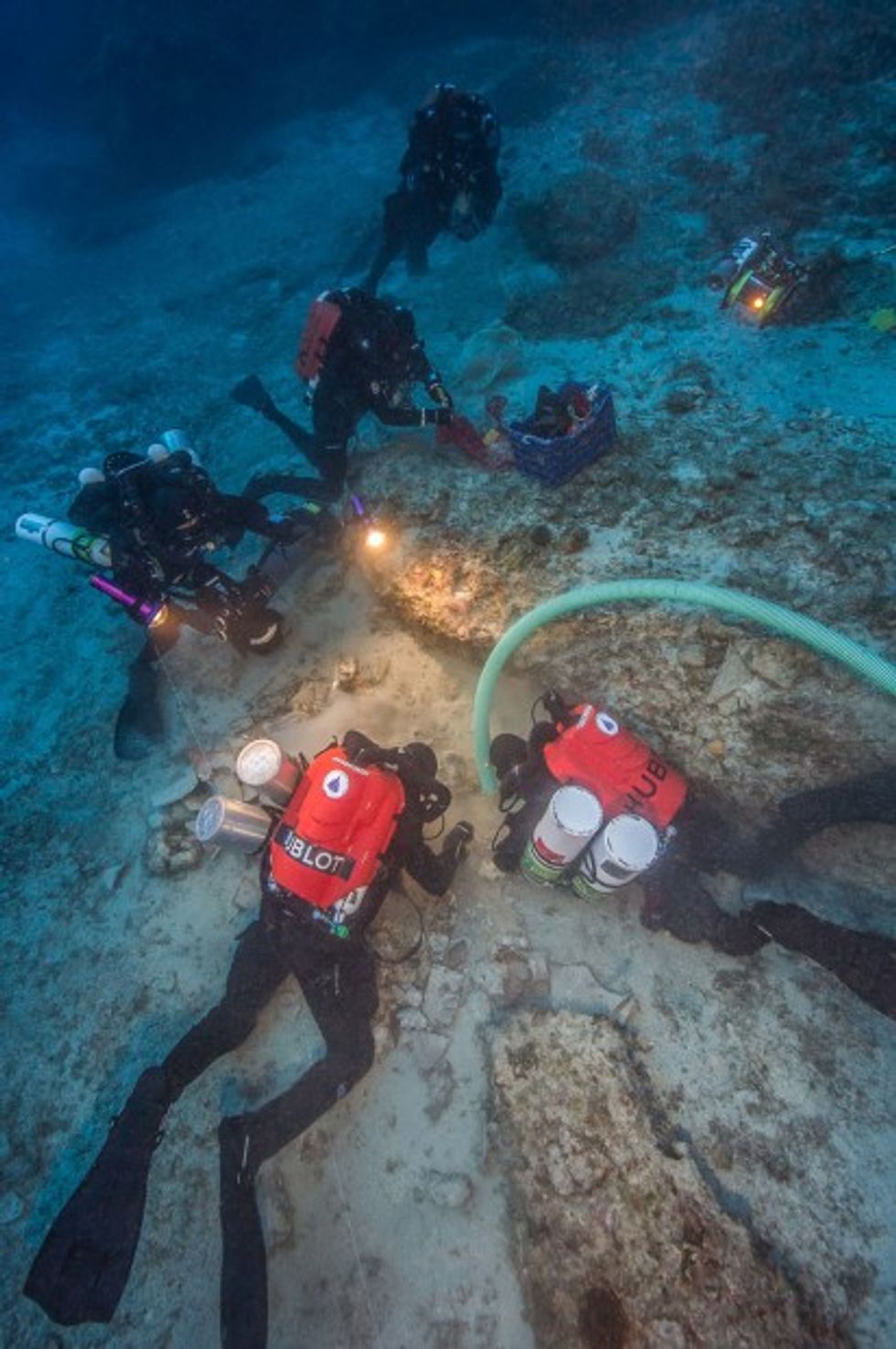 Photo: Brett Seymour, EUA/ARGO via Woods Hole Oceanographic Institution
The artifacts that were brought to the surface in this recent mission, like ceramic jars, are being analyzed to identify any substances that they might have contained 2,000 years ago, the news release explained. Analysis of lead objects will also help researchers identify where the lead was sourced in the hope that it will help identify where the ship might have called home.
"We were very lucky this year, as we excavated many finds within their context, which gave us the opportunity to take full advantage of all the archaeological information they could provide," states diving archaeologist Dr. Theotokis Theodoulou said in a statement.
In addition to recovering artifacts, which were mostly buried, the researchers created 3-D reconstructions of items in the debris field.
Here's a look at some of those 3-D models:
This is an even more extended video of the 2015 mission:
Check out more artifacts that have been recovered from the shipwreck on Woods Hole's website.
(H/T: io9)