TheBlaze TV's Amy Holmes appeared on MSNBC's "Morning Joe" Wednesday, saying that, even though she's pro-choice, she found the controversial series of undercover Planned Parenthood videos "appalling."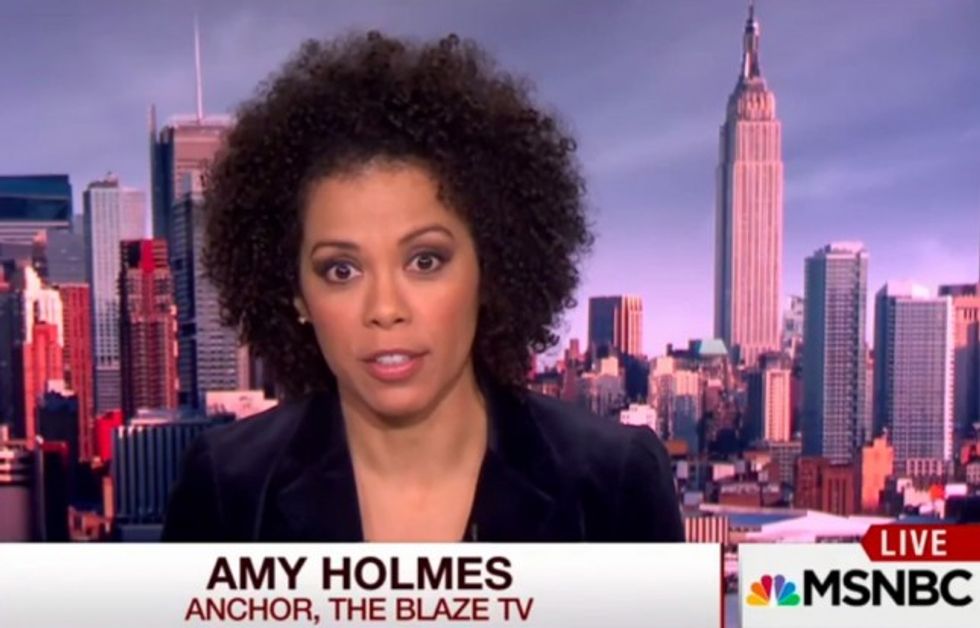 Image source: MSNBC
"I have watched the unedited portions of these videos, and I'm pro-choice," Holmes said. "And I've made no secret of that. That's something I say every time I talk about these videos. And they're appalling."
Holmes' comments came after Steve Rattner, an MSNBC economic analyst and former treasury official, defended Planned Parenthood.
"You listen to representatives of Planned Parenthood discussing manipulating the procedure in order to get a more intact fetus for the trade of fetal tissue," Holmes noted, regarding the videos. "You also can see people talking about how they might be manipulating the books and the accounting so that they might be able to barter more or less for fetal remains."
"If you watch these videos in full, you must be disturbed," Holmes concluded, adding that the matter "should be investigated."
MSNBC contributor Jonathan Capeheart — who said Planned Parenthood shouldn't be completely defunded — called the discussion of the videos "disturbing enough" and admitted he hasn't watched them because "there are some things where I just have to draw the line ... as a human being."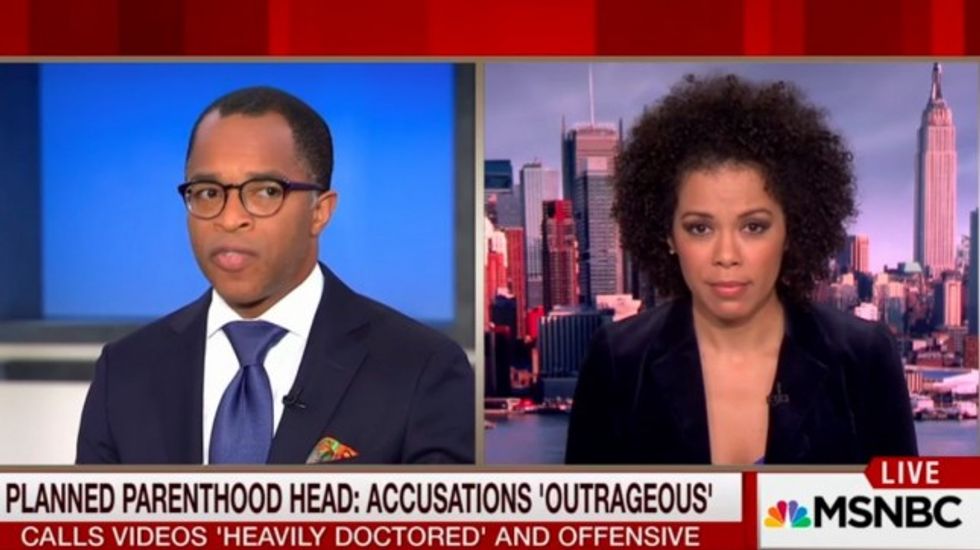 Image source: MSNBC
Holmes countered that "you should, as a human being," watch the videos "and decide for yourself."
Planned Parenthood President Cecile Richards testified Tuesday before the House Committee on Oversight and Government Reform regarding whether the organization should be federally funded, a showdown that stemmed from the publication of the videos.
Here's the clip. Holmes' commentary begins just before the 8-minute mark:
—
Follow Dave Urbanski (@DaveVUrbanski) on Twitter