Bad blood between Jay Leno and David Letterman?
In an interview with AdWeek, the legendary "Tonight Show" host explained why he declined to appear on Letterman's final episode of "The Late Show."
"Well, I asked Dave to do a 10-second tape for us [when I left]," Leno explained. "Anything, just, 'Leno who?' They said no, they didn't want to do it."
He continued, "Well, why am I going to run all the way to New York? I mean, quid pro quo. I just said, 'No, that's kind of silly.'"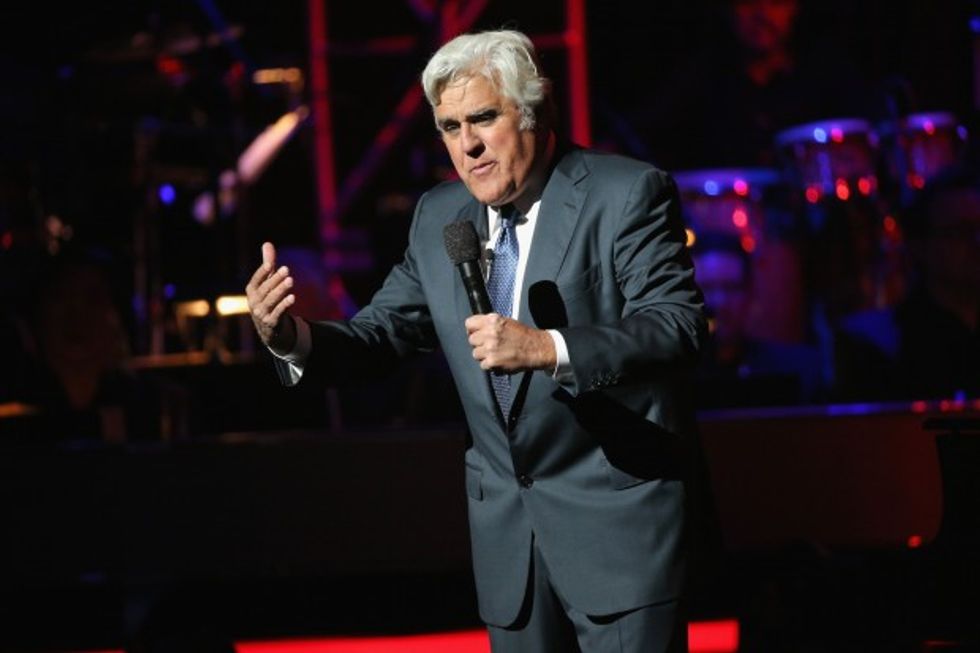 Imeh Akpanudosen/Getty Images for SeriousFun Children's Network
As Mediaite noted, Leno and Letterman, who served as late-night rivals for decades, haven't appeared on the same screen since a 2010 Super Bowl commercial they did with Oprah Winfrey.
In the AdWeek interview, Leno also revealed what he misses most and least about hosting "The Tonight Show."
"Doing the monologue every day was great fun. That was 80 percent of my day—writing the jokes," he said. "I don't miss a lot of publicists."
"My favorite one we had was some ice-skater who had won some gold medals, and then 10 years later, she's in Playboy. And the publicist pitched it, all right, second guest. She comes and the publicist pulled me aside: 'We're not discussing the Playboy issue.' I've never said this before, but I said, 'Why don't you take your client and go home. She's only here because she took her clothes off in a magazine after winning gold.' I mean, I'm not going to insult her. I'm not going to make her feel cheap. But if you don't want to discuss it, I can get a comic here in six minutes."
(H/T: Mediaite)
—