White House spokesman Josh Earnest found another way to describe what he said is a poor foreign policy strategy by Russian President Vladimir Putin in Syria.
"I don't think President Putin is playing chess. He's playing checkers," Earnest said Tuesday of Putin's decision to assist the regime of Syrian President Bashar Assad, which the White House has previously described as "weakness."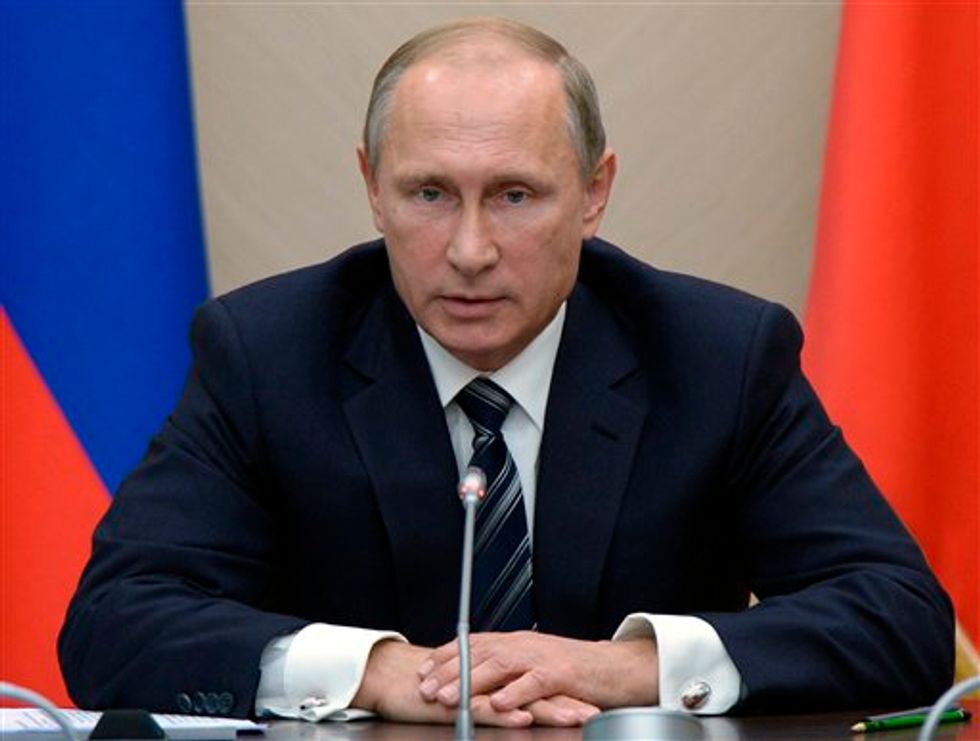 Alexei Nikolsky/RIA Novosti, Kremlin Pool via AP
"I say that because he's making a serious tactical decision that will lead to a starkly negative strategic conclusion, which is by making the tactical decision to ramp up their support for the Assad regime, Russia is being sucked into a sectarian civil war that is essentially a quagmire that poses a whole set of risks to Russia's interest in the region but also back at home," Earnest continued.
Earnest said the United States and Russia are still talking about a non-military solution in Syria; the disagreement comes in Assad's future.
"President Putin has obviously cast his lot with Bashar Al-Assad, we believe that is a losing bet and unfortunately the Russians have decided to carry out the kind of military action that indicates they want to double down on that," Earnest said.  "There is no reason to expect those innocent civilians who have been on the receiving end of those attacks are going to tolerate him continuing to lead the country."