JACKSONVILLE, Fla. (AP) — The Coast Guard says it has ended its search for 33 missing crew members from a U.S. cargo ship that sank last week during Hurricane Joaquin.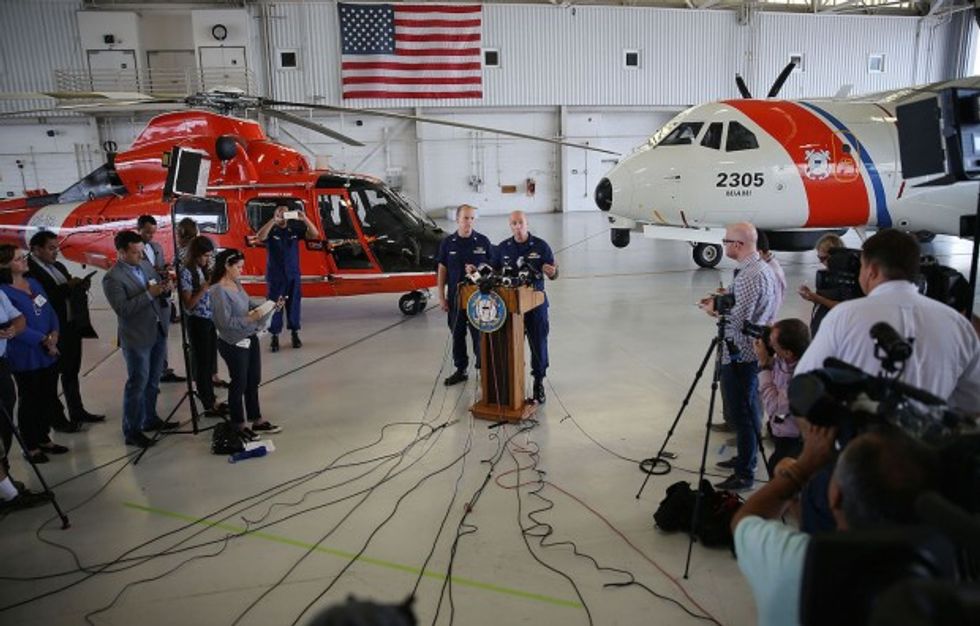 U.S. Coast Guard Lt. Commander Gabe Somma stands next to U.S. Coast Guard Captain Mark Fedor as he speaks to the media at U.S. Coast Guard Station Miami, about the sinking of the 790-foot container ship El Faro on October 5, 2015 in Opa Locka, Florida. (Photo by Joe Raedle/Getty Images)
Petty Officer Mark Barney confirmed that the search ended for survivors from the El Faro at 7:00 p.m. Earlier, officials had announced the search would end at sunset.
The 790-foot cargo ship sank last week off the Bahamas during Hurricane Joaquin, a Category 4 storm with 140 mph winds and 50-foot waves.
The Coast Guard searched a 300-square-mile expanse of Atlantic Ocean near Crooked Island in the Bahamas. The searchers found a body in a survival suit, but could not retrieve it. They also found an empty life raft, empty survival suits, a life ring and other debris.
The water in the area is 15,000 feet deep.
—