Former high school principal George Kenney had been warned about his penchant for hypnotizing students.
Steve Cantees, Sarasota County School District Executive Director of High Schools, gave the word at least three times to the man in charge of Florida's North Port High School: Don't practice hypnosis unless it's a demonstration in a psychology class and written parent permission is in hand.
But Kenney — who lacked a license to practice hypnosis — didn't listen. In the end, he performed hypnosis on as many as 75 students, staff members and others for five years beginning in 2006.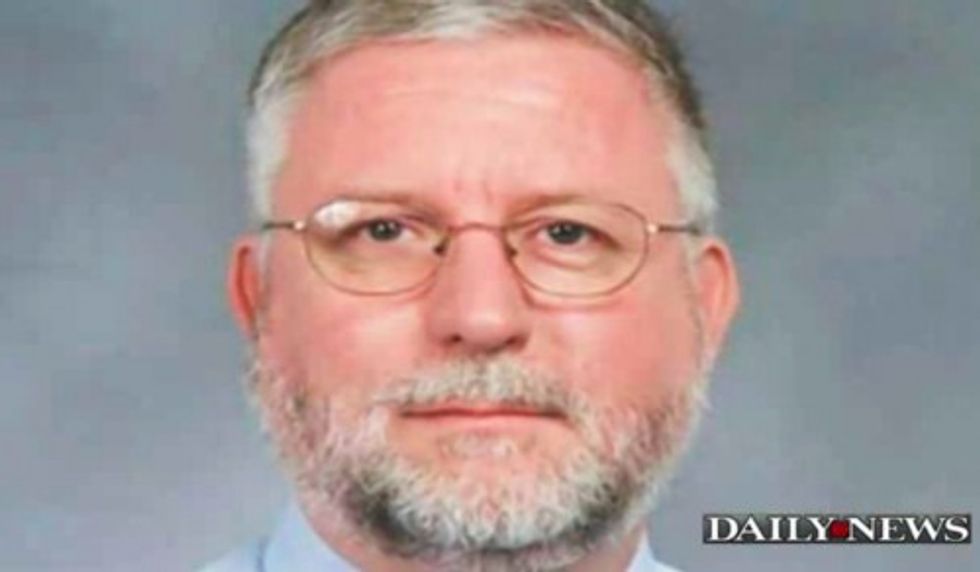 Former principal George Kenney (Image source: New York Daily News)
But the worst of it is that even after receiving warnings from on high, Kenney went ahead and hypnotized three students who died in 2011 in separate incidents — two by suicide and one after a car accident in which the student was reportedly in a state of self-hypnosis.
On Tuesday the Sarasota County School District agreed to shell out $200,000 each to the families of the trio of high schoolers, the Sarasota Herald-Tribune reported.
"It's something they will never get over," Damian Mallard, an attorney representing the families, told the paper of the settlement, adding that "the worst loss that can happen to a parent is to lose a child, especially needlessly because you had someone who decided to perform medical services on kids without a license. He altered the underdeveloped brains of teenagers, and they all ended up dead because of it."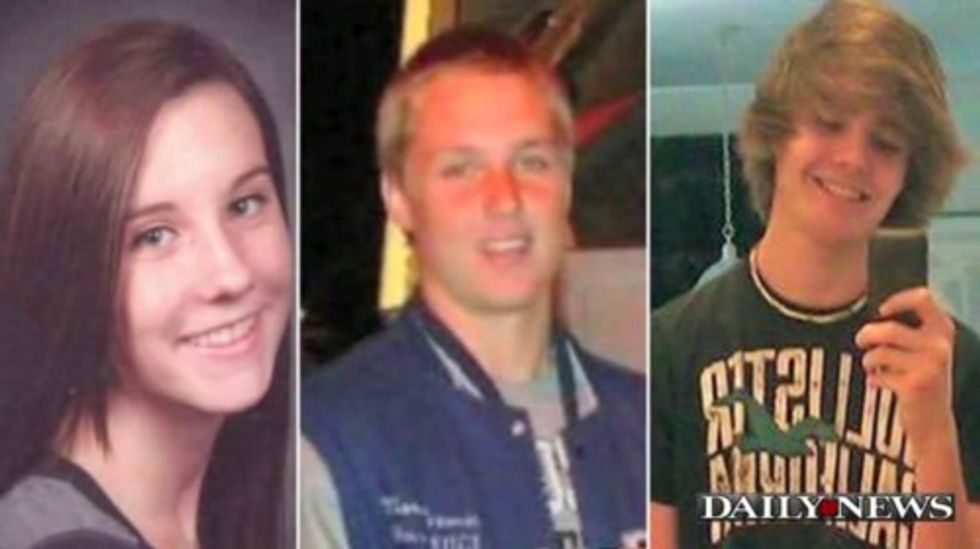 From left, Brittany Palumbo, Marcus Freeman, Wesley McKinley (Image source: New York Daily News)
As for what happened to Kenney after his students died, Mallard said the families are "not happy" about it.
He was placed on administrative leave before resigning in 2012. While he was charged with a pair of misdemeanors, Kenney's no contest plea deal earned him a year of probation. He gave up his teaching license in 2013 and was last known to be living in Waynesville, North Carolina, and operating a lakeside bed-and-breakfast, the Herald-Tribune said.
"The thing that is the most disappointing to [the families] is he never apologized, never admitted wrongdoing and is now living comfortably in retirement in North Carolina with his pension," Mallard told the paper.
Kenney was immune to lawsuits since school district employees legally are considered extensions of the school board — leaving only the district on the monetary hook.
The first student who died was 16-year-old Marcus Freeman.
Freeman was a quarterback for the school football team and got hypnosis from Kenney to help bolster his concentration and brush off pain during games, court documents said, adding that the principal eventually taught Freeman self-hypnosis.
On March 15, 2011, Freeman drove home with his girlfriend following a painful dentist visit, the Herald-Tribune said. Freeman had a strange look on his face, his girlfriend later said, and veered off Interstate 75. Freeman died after the accident.
Less than a month later, Kenney admitted to hypnotizing 16-year-old Wesley McKinley. And a day after that revelation — April 8 — the boy was found hanging outside his home, the paper said.
His friend Thomas Lyle said in a deposition that Kenney hypnotized McKinley at least three times, including on the day he died. The reason for McKinley's hypnosis? He wanted to improve on guitar before his audition with the prestigious Julliard School of the Arts, Lyle's deposition indicated. Strange behavior followed, he said, noting that when McKinley got on the school bus after hypnosis, sometimes he wouldn't know his name and asked who his friends were. On the day he died, Lyle said McKinley asked him to punch him in the face, the Herald-Tribune said, citing court records.
"I would say that he was in a distant phase," Lyle said in his deposition. "He wasn't all there mentally, it seemed like, after the sessions."
Then there was 17-year-old Brittany Palumbo. Her parents said she wanted to attend the University of Central Florida, but Kenney said she had test anxiety and that hypnosis could lead to better SAT scores, the Herald-Tribune reported.
After her numbers didn't improve in 2011, Palumbo became upset. Then her parents found hanging in her closet.
Michael and Patricia Palumbo warned other parents of students hypnotized by Kenney to keep close eyes on their kids' behavior, especially during rough times.
"We are satisfied with the overall outcome," they couple said in a statement, "although this is a very hollow victory."
(H/T: Daily Mail)
—
Follow Dave Urbanski (@DaveVUrbanski) on Twitter