If you're doing your 30 minutes of moderate activity a day, thinking it's enough keep you healthy, a new study suggests you might need to double or even quadruple that time to lower your risk for heart failure.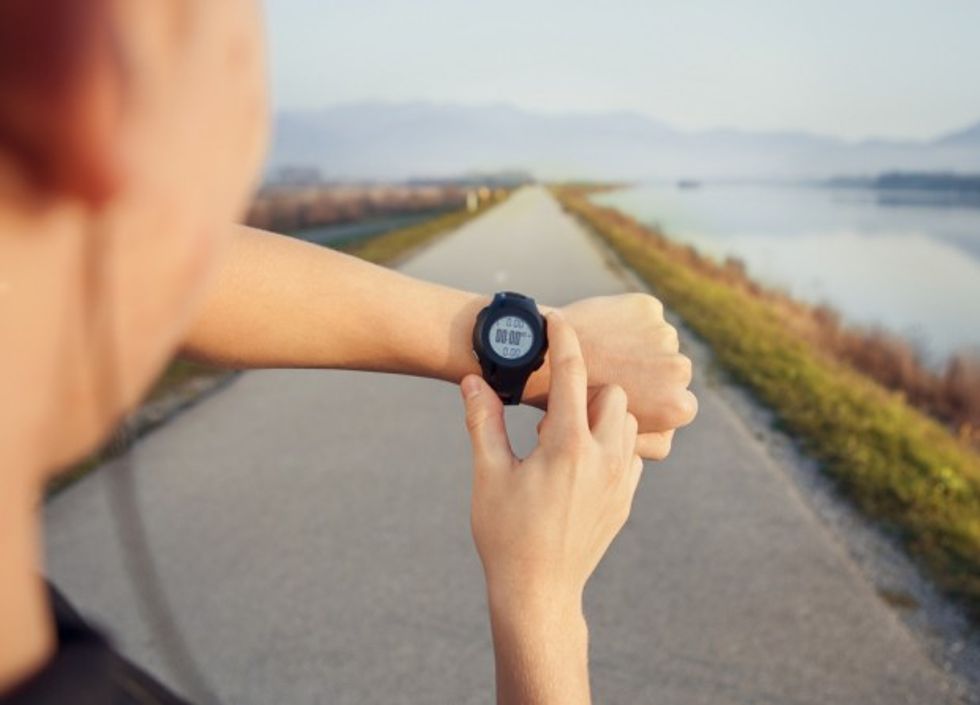 Photo credit: Shutterstock
Research published in the American Heart Association's journal Circulation reports that performing the AHA's recommended 30 minutes of moderate-intensity exercise five days a week only resulted in a modest reduction in heart failure risk. Doubling that time or — gasp — quadrupling it was more effective at reducing heart failure risk by 20 and 35 percent, respectively.
"Walking 30 minutes a day as recommended in the U.S. physical activity guidelines, may not be good enough — significantly more physical activity may be necessary to reduce the risk of heart failure," said Dr. Jarett Berry, the senior author of the study and an associate professor of internal medicine and clinical sciences at the University of Texas Southwestern Medical School.
Based on these findings, "significantly more physical activity" needed to equate to lower a heart failure risk would mean 60 to 120 minutes of exercise five days out of the week.
Berry said that while coronary heart disease has been reduced in the last three decades, the rate of heart failures have not declined as substantially.
"The findings from the present study suggest that higher levels of physical activity may help combat this growing burden of heart failure," he said.
According to the American Heart Association, heart failure occurs when a weakened heart cannot meet the body's blood supply needs, resulting in "fatigue and shortness of breath and some people have coughing." The U.S. Centers for Disease Control and Prevention says heart failure affects about 5.1 million people in the U.S. and amounts to $32 million each year, including medical costs and days of missed work.
Dr. Ambarish Pandey, lead author of the study and a cardiology fellow at the university, added that "physical activity guidelines should take these findings into consideration, and potentially provide stronger recommendations regarding the value of higher amounts of physical activity for the prevention of heart failure."
Pandey acknowledged to the Washington Post that the study's limitations included not differentiating between physical activity that was work-related compared to leisure activity.
"If someone runs to their work, that doesn't count as leisure," Pandey told the Post. "That counts as occupational. If someone is an exercise trainer, then he will be more active at his workplace and that may not be accounted for in the leisure activity that we have looked at."
The American Heart Association points out that if you can't work out to current recommendations, it's important to remember that "something is always better than nothing."
—
Front page image via Shutterstock.