President Barack Obama will veto legislation to lift the ban on crude oil exports, the White House announced Wednesday, calling for greater focus on green energy.
Proponents of ending the decade-old ban say allowing exports would boost jobs and make the United States more energy independent. Meanwhile, non-partisan government studies project the legislation would lower gas prices and boost federal revenue.
But the aim should be on alternative energy, contends a statement of administration policy by the Office of Management and Budget.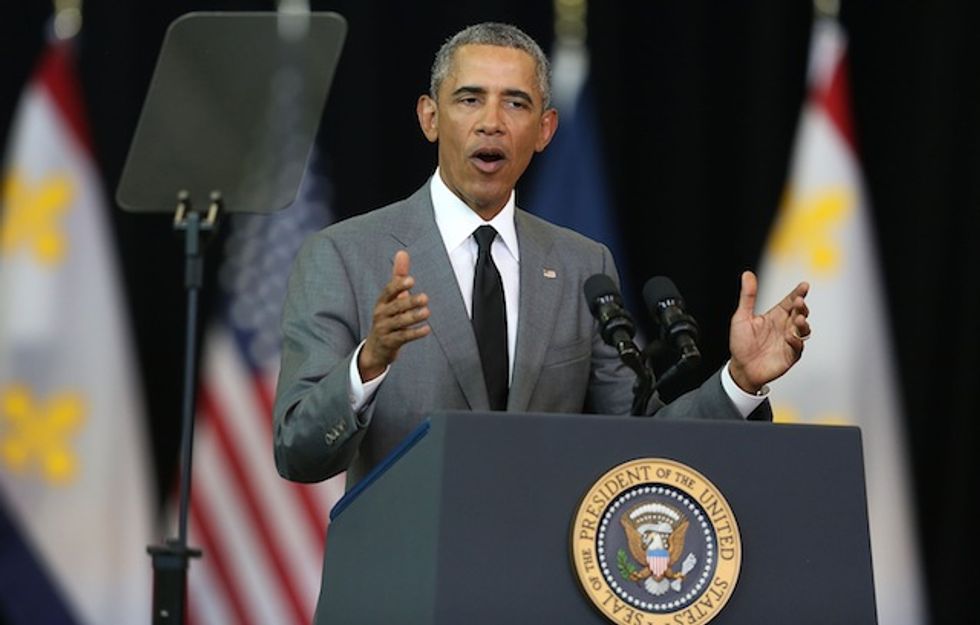 .(Joe Raedle/Getty Images) 
"Legislation to remove crude export restrictions is not needed at this time," the OMB statement said. "Rather, Congress should be focusing its efforts on supporting our transition to a low-carbon economy. It could do this through a variety of measures, including ending the billions of dollars a year in federal subsidies provided to oil companies and instead investing in wind, solar, energy efficiency, and other clean technologies to meet America's energy needs."
The statement continued, "If the President were presented with H.R. 702, his senior advisors would recommend that he veto the bill."
The ban on crude oil exports was established in 1975 in response to the Arab oil embargo. Most Republicans and some Democrats contend the ban is a relic.
Lifting the ban would lower gas prices by as much a 13 cents per gallon, according to the Government Accountability Office. The Congressional Budget Office projected lifting the ban could generate up to $1.4 billion in revenue for the federal government, largely through an increase in federal oil and gas leases.
The bill, sponsored by Rep. Joe Barton (R-Texas), would direct that new revenue to improve military strategic sealift and global response capability.
—