Police in Houston have charged a man after he allegedly attempted to flee his pregnant ex-girlfriend in an SUV — as she clung to the windshield wipers.
A spokesman for the Houston Police Department told TheBlaze that 33-year-old Anthony Adan Escovido arrived at a motel where his 31-year-old ex-girlfriend, who is 32-weeks-pregnant with Escovido's child, was staying and allegedly stole the keys to the SUV, which a friend had loaned to her.
When Escovido's ex-girlfriend saw another woman in the vehicle with him, she told him to "get out, but Escovido refused.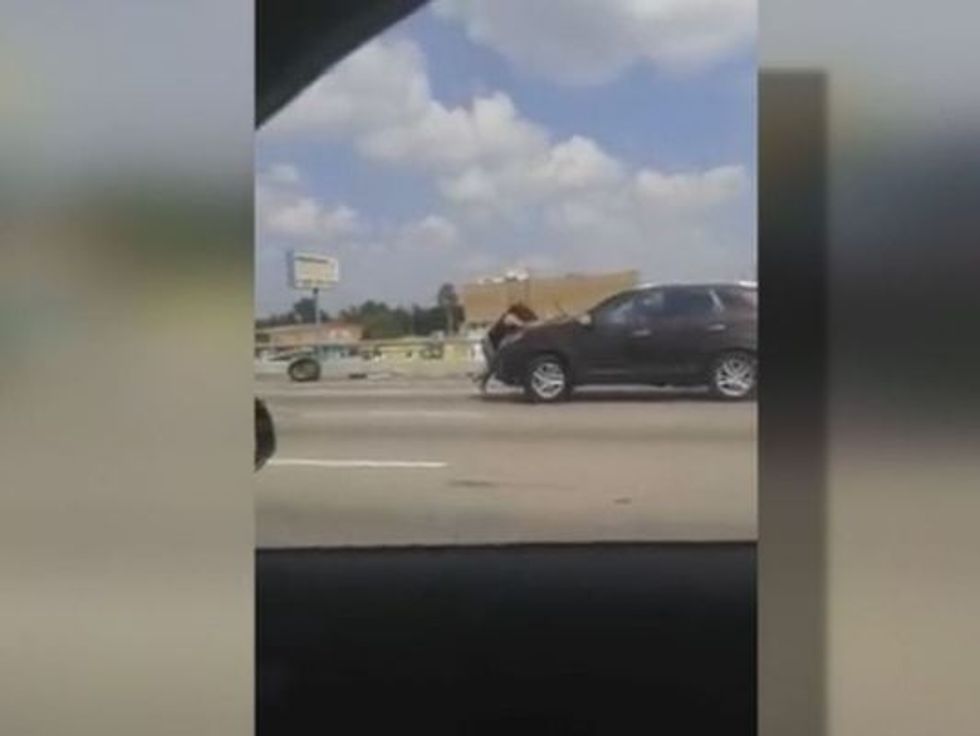 Image source: KHOU-TV
That's when the woman jumped on the hood and grabbed the windshield wipers, but the suspect fled with the victim still hanging on, according to police. The ex-girlfriend fell off a short distance away along a service road off Interstate 45 in southeast Houston.
The victim suffered scrapes to her hands and feet, but the baby was not harmed. She was taken to a nearby hospital to be treated.
Escovido was arrested about an hour later and now faces misdemeanor assault charges.
Police said they got several 911 calls about the incident, which a witness named Gabriel Medina captured on video as it unfolded.
Watch the horrifying incident, via KHOU-TV:
(H/T: KHOU-TV)
–
Follow Jon Street (@JonStreet) on Twitter