Surveillance video caught the moment a kidnapped teenage girl threw herself out of a moving car onto a busy street in Bridgeport, Connecticut.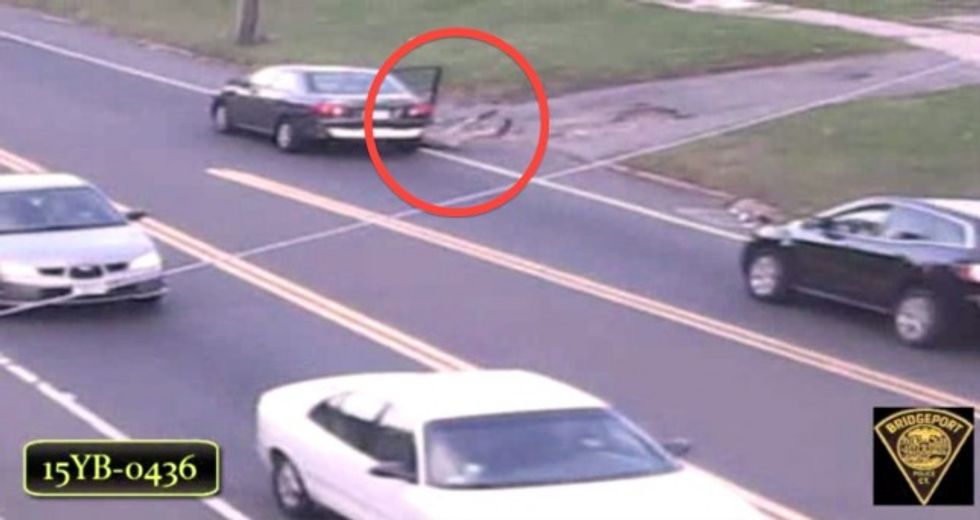 Image source: Bridgeport Police
Police said the 17-year-old was walking to school when she was lured into the charcoal gray Toyota Yaris on Boston Avenue at about 7:15 a.m. Monday, WNBC-TV reported.
But police said that when the driver assaulted the teen, she "bailed out" of the car, WNBC reported.
The surveillance clip from a street camera shows what appears to be the rear passenger side door opening and the teen tumbling out on the side of the road amid rush-hour traffic.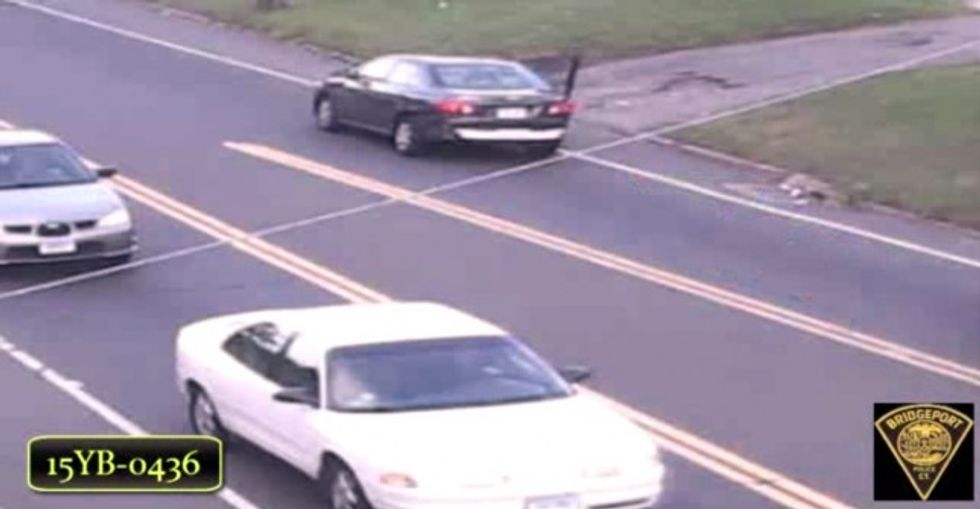 Image source: Bridgeport Police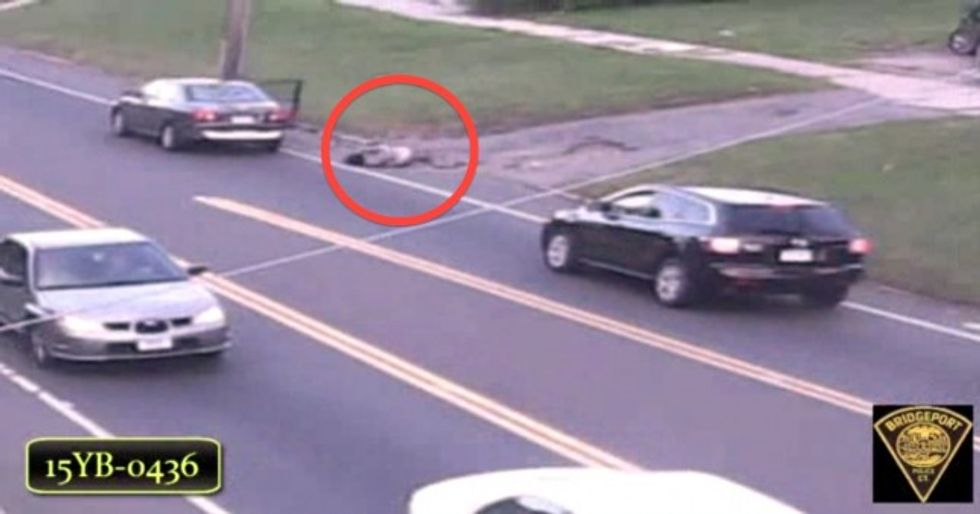 Image source: Bridgeport Police
The girl was uninjured, police told WNBC, adding that it's not known if she knew the suspect.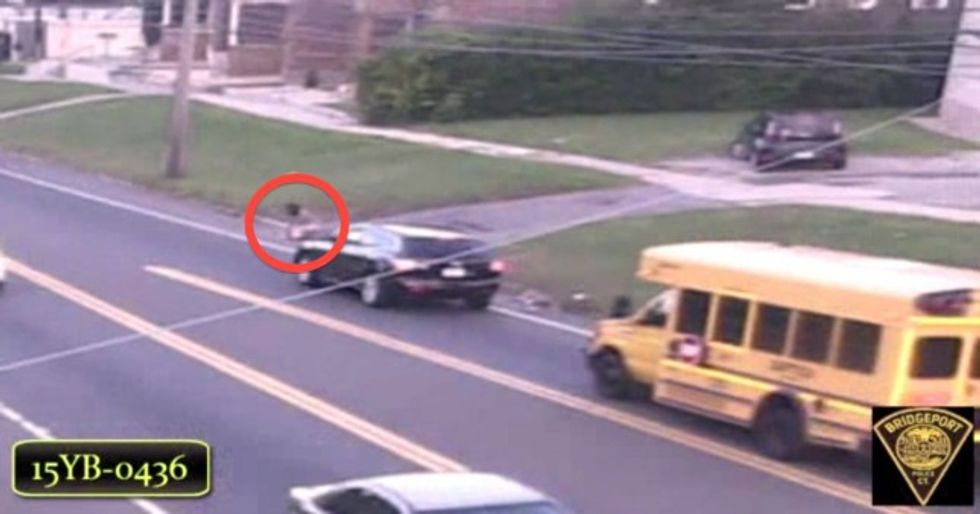 Image source: Bridgeport Police
Further surveillance video from another camera shows the driver — described in a WFSB-TV report as a Hispanic woman in her 40s with freckles, a ponytail and wearing a black leather jacket — making a U-turn and doubling back down the street.
The vehicle is missing its rear bumper exposing white Styrofoam underneath, the station said.
"I'm still thinking, if you don't know who is driving that vehicle, why would you get in it?" one Bridgeport parent, Marcia Shaw, told WFSB after watching the clip.
Police aren't saying how the girl was lured into the car, the station said.
—
Follow Dave Urbanski (@DaveVUrbanski) on Twitter