A Houston police officer shot and wounded a man he believed was following him home late Thursday night — and it appears that the cop was spot-on.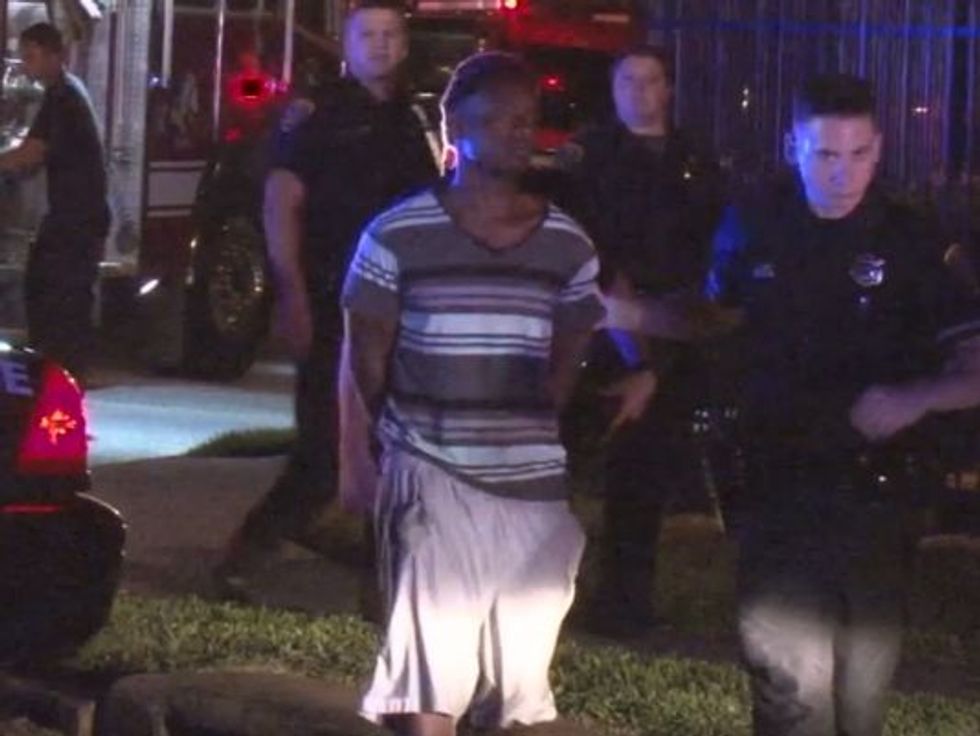 Image source: KHOU-TV
The 33-year-old officer was on his way home from a second job in his personal vehicle when he noticed a group of suspects behind him, KHOU-TV reported.
That's when the officer, who happened to be in uniform, pulled off on another street to see if the suspects would keep going, but they didn't. Moments later, the car that had been following the officer stopped as one man got out carrying a gun.
The officer then identified himself and ordered the man to stop, but the suspect reportedly continued to approach, pointing his gun at the officer. In fear for his own safety, the officer drew his gun and shot the suspect twice. The suspect managed to get back to the vehicle with three others inside, and they fled the scene.
A call came into the Houston Police Department just 10 minutes later to report a man who had just been shot. Officers responded and found that the vehicle was part of the officer-involved shooting that occurred earlier.
Three men were taken into custody and the fourth was taken to a nearby hospital with serious injuries.
The Houston Police Department did not immediately respond to TheBlaze when asked for more details.
(H/T: KHOU-TV)
–
Follow Jon Street (@JonStreet) on Twitter