Michigan state police are investigating an officer-involved shooting that left a police officer with injuries sustained from a crossbow and the suspect dead.
Michigan State Troopers and officers from the Montcalm County Sheriff's Department were in the process of serving an arrest warrant for a felonious assault on a 40-year-old man when the suspect fired at officers with a crossbow, according to WWTV. A Montcalm County Deputy was shot by the crossbow and taken by helicopter to Spectrum Health Butterworth Campus where he remains in stable condition.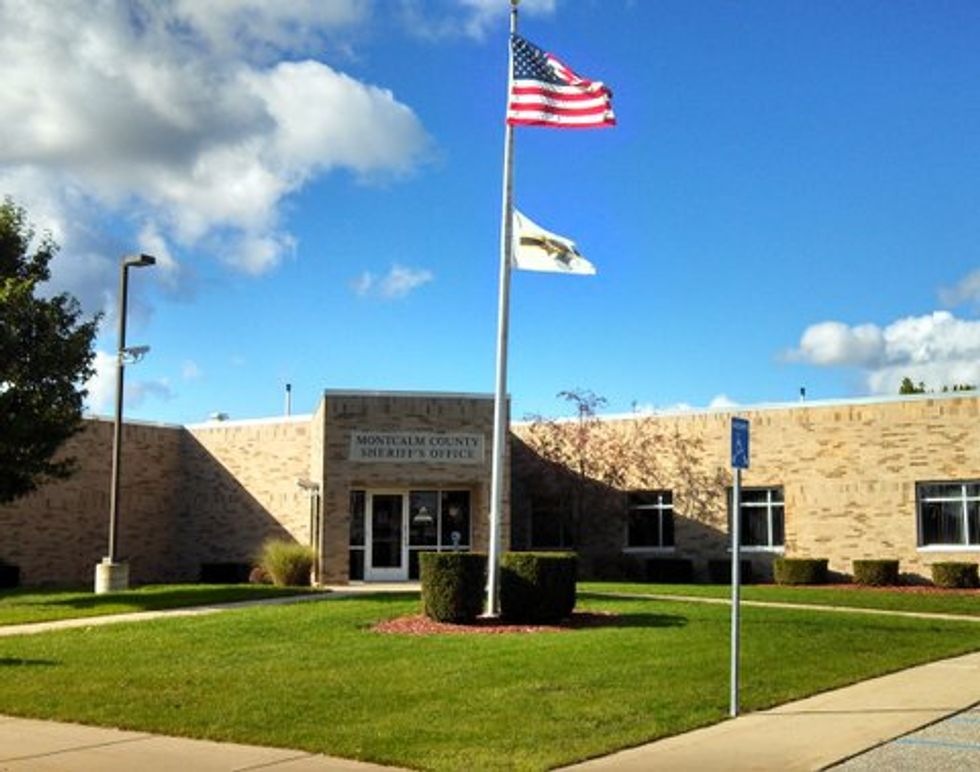 Image via Facebook/Montcalm County Sheriff's Office
WWTV reported that a trooper fired at least one shot at the suspect who was pronounced dead at the scene. That trooper has been placed on administrative leave while law enforcement officials conduct an investigation into the incident.
"This is an unfortunate, tragic situation, but certainly highlights the dangers that our law enforcement officers face everyday," said MSP Lt. Rob Davis told WOOD-TV. "In terms of our policy, obviously, an officer that reasonably believes that there's eminent danger of death or bodily harm has the right to defend himself or others."
The officer's and suspect's identities have not been released at this time.