Even the White House believes the next Democratic presidential candidate can't run as President Barack Obama's third term — and that includes Vice President Joe Biden.
White House press secretary Josh Earnest was asked if Biden "would be the best mouthpiece to keep it going, the best representative to keep the president's policies moving forward, not Hillary Clinton?"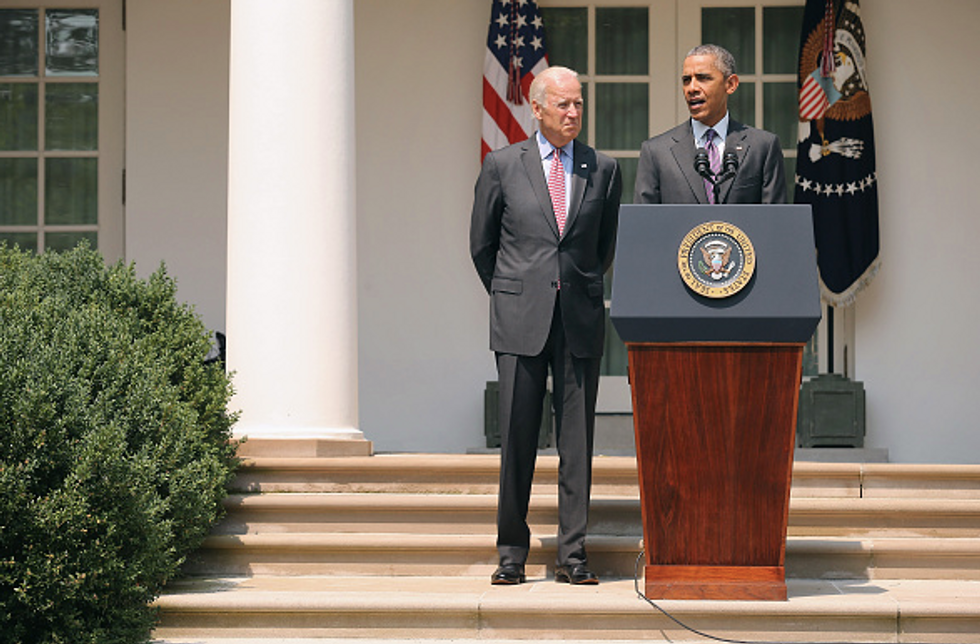 Chip Somodevilla/Getty Images
"No matter how good the first two terms have been, nobody is going to run a successful campaign predicated on essentially a third term," Earnest said. "Each of these candidates is going to have to go out and make their own case. If Vice President Biden gets in the race, he'll have to do the same thing. Ultimately, that will be a decision for him to make."
Clinton, the leading Democratic candidate, recently broke with the administration by reversing her position on the Trans Pacific Partnership. Clinton's top challenger, Vermont Sen. Bernie Sanders, and other Democratic presidential candidates have opposed TPP from the start and have been to the left of the Obama administration on trade.
Earnest went on to say that the lack of daylight between Obama and Biden on policies is because of Biden's loyalty.
"The reason he, right now, has articulated the same kind of positions the president has sought to advance is because he is a loyal vice president," Earnest said. "If and when he decides to become a presidential candidate, he'll have to more clearly articulate his own personal views."
Earnest said that every presidential candidate has to "distinguish themselves from each other but also between themselves and the incumbent."
"I think the vast majority of views will be in line with what the president has pursued, but what you would expect from anybody that has as much experience as he does, there might be some policy areas where he differs not just with President Obama but also with Secretary Clinton and others with whom he served in this administration," Earnest continued.