Speaker of the House John Boehner (R-Ohio) hopes to pass legislation that would increase the debt ceiling before he steps down from Congress, Politico reported Wednesday, citing multiple sources familiar with possible plans.
The report was later confirmed by the Associated Press.
"The Speaker has made it clear that he wants to solve some outstanding issues before he leaves. No decisions have been made, but a resolution on the debt ceiling is certainly possible," a Boehner spokesperson told the AP.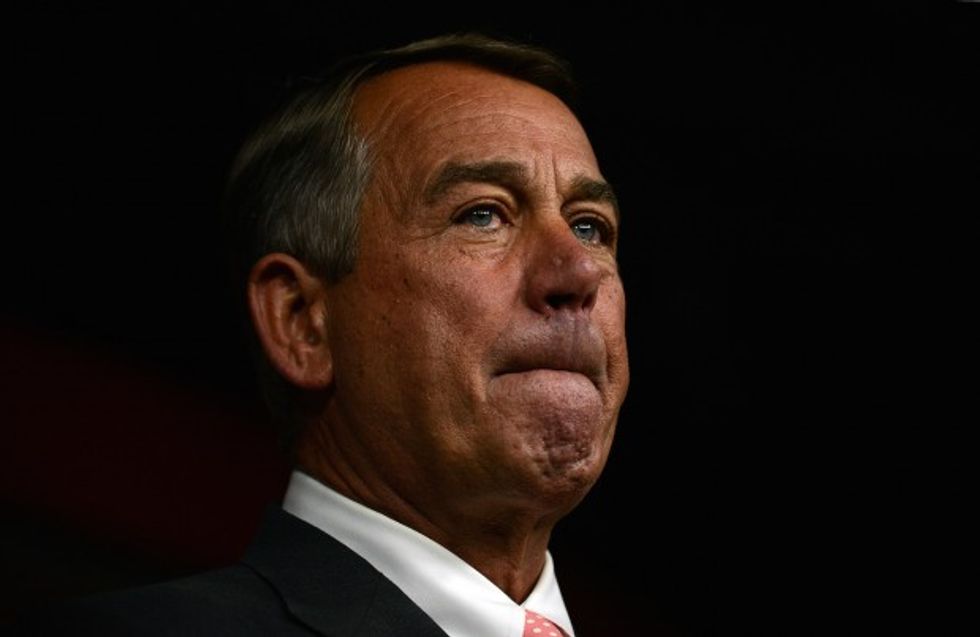 Astrid Riecken/Getty Images
The Congressional Budget Office announced Wednesday that the nation's borrowing limit needs to be raised by early November.
Raising the limit is one of the most contentious issues that will likely be debated in the immediate future. If it is not raised, the federal government can't pay for expenditures it has already committed to funding.
Boehner initially said he would resign from Congress at the end of October, however, it is no longer clear if that will be the case. The Ohio Republican has said he will stay until a new speaker is elected and after House Majority Leader Kevin McCarthy's (R-Calif.) bid suddenly ended, no clear candidate willing to take the job has emerged.
—
Follow the author of this story on Twitter and Facebook: