Rep. Richard Hanna (R-N.Y.) said in a Wednesday radio interview that he believes that a "big part" of the House Benghazi committee was designed to weaken Democratic presidential candidate Hillary Clinton.
Hanna was reacting to the controversy House Majority Leader Kevin McCarthy (R-Calif.) caused when he contended that a success of the committee had been to lower Clinton's poll numbers. Many interpreted the comments to be an admission that House Republicans had created the committee to target the likely Democratic nominee, something Clinton has long argued.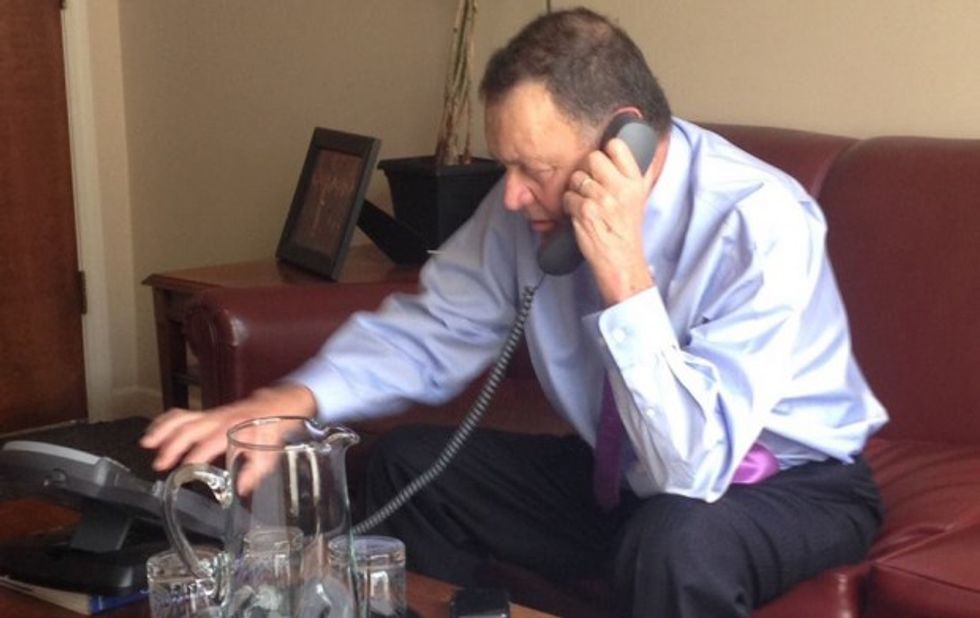 Image source: Facebook
"Sometimes the biggest sin you can commit in D.C. is to tell the truth," Hanna said on "Keeler in the Morning," a New York radio show. "This may not be politically correct, but I think that there was a big part of this investigation that was designed to go after people and an individual, Hillary Clinton."
[sharequote align="center"]"Sometimes the biggest sin you can commit in D.C. is to tell the truth."[/sharequote]
"You know, I think there is also a lot of it that is important and we need to get to the bottom of this. But you know, this has been the longest investigation, longer than Watergate," he added.
LISTEN: Comments around 9:40 mark:
The radio host noted that Hanna's comments reflected what a former investigator for the House Select Committee on Benghazi said. That particular person, Air Force Reserve Maj. Bradley F. Podliska, said the committee's probe is partisan.
"After what Kevin McCarthy said, it's difficult to accept at least a part of it was not," Hanna commented. "And I think that's the way Washington works. But you'd like to expect more from a committee that's spent millions of dollars and tons of time."
The Clinton campaign seized on the comment, holding it up as proof the committee has a partisan purpose.
"House Republicans aren't even shy anymore about admitting that the Benghazi Committee is a partisan farce," Clinton campaign spokesman Brian Fallon said in a statement. "After failing to produce any new information on the tragic 2012 attacks at Benghazi despite a 17-month investigation, John Boehner has reportedly urged the committee to shift its focus to Hillary Clinton's emails in an ongoing effort to try to hurt her politically. Hillary Clinton will still attend next week's hearing, but at this point, Trey Gowdy's inquiry has zero credibility left."
Clinton is set to appear before the House Benghazi committee later this month.
—
Follow the author of this story on Twitter and Facebook: