Jenna Jameson — whom Anderson Cooper once dubbed "the reigning queen of porn" — drew praise from pro-Israel social media users Thursday after posting a series of messages this week offering moral support for Israelis as they face a barrage of Palestinian stabbing attacks.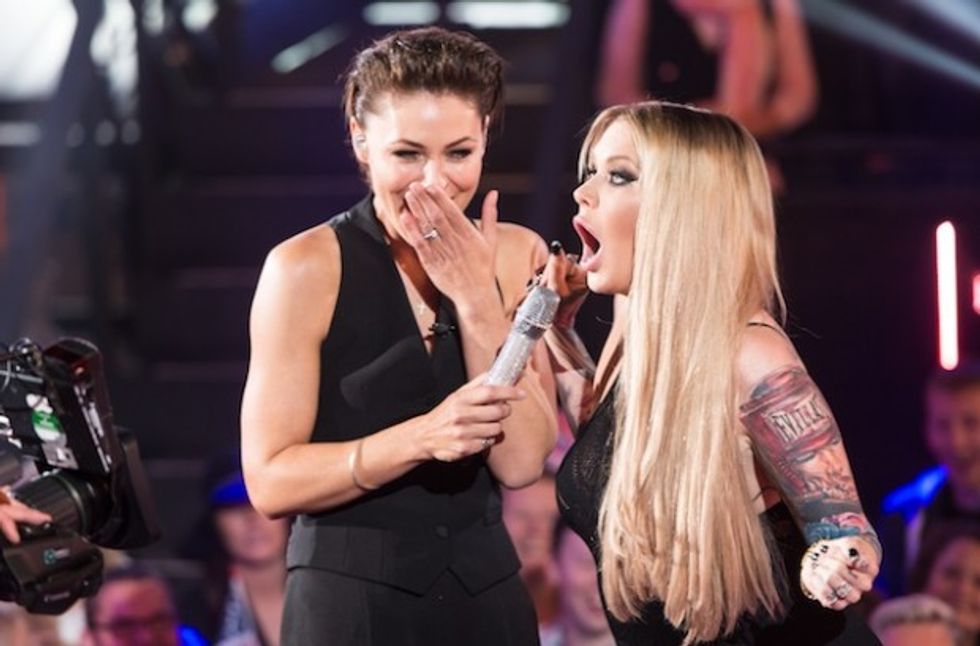 Jenna Jameson enters the "Celebrity Big Brother" house at Elstree Studios, Aug. 27, 2015 in Borehamwood, England. (Ian Gavan/Getty Images)
Besides retweeting messages supporting Israel and articles decrying Palestinian terrorism, Jameson posted this message along with a graphic that stated: "I stand with Israel. Obama does not speak for me":

Image via Twitter @jennajameson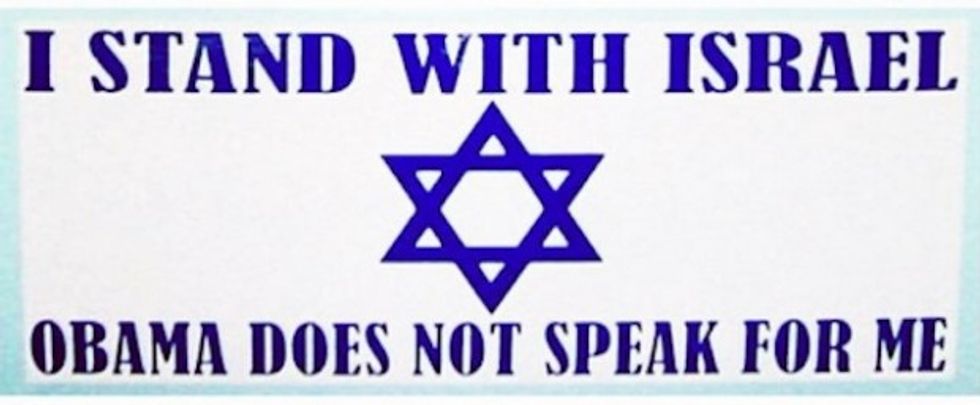 Jameson posted this graphic criticizing President Barack Obama's position on Israel. (Image source: Instagram/Jennacantlose)
Late Wednesday and into Thursday morning, she posted messages cementing her position as a "very outspoken supporter of Israel":
I am a very outspoken supporter of Israel... I have family there and it's constant worry. https://t.co/neSqwAFB6A

— Jenna Jameson (@jennajameson) October 14, 2015
She embellished her tweets with the blue and white Israeli flag-colored country code letters "IL" for Israel.

Jameson recently announced that she was converting to Judaism and was engaged to her Israeli-born boyfriend, the Jerusalem Post reported in June.