Fatima Dominguez said she knew something wasn't right when she caught a glimpse of a man sitting in a van down the street from her Dallas home as she returned from a morning jog Wednesday.
"When I saw him roll down the window, I thought, he's trying to talk to me," Dominguez told KTVT-TV. "So I decided to run faster."
With her earphones on, she had no idea that the man began driving his van close behind her.
Working in Dominguez's favor, however, are the security cameras outside her house, which captured video of her running back inside —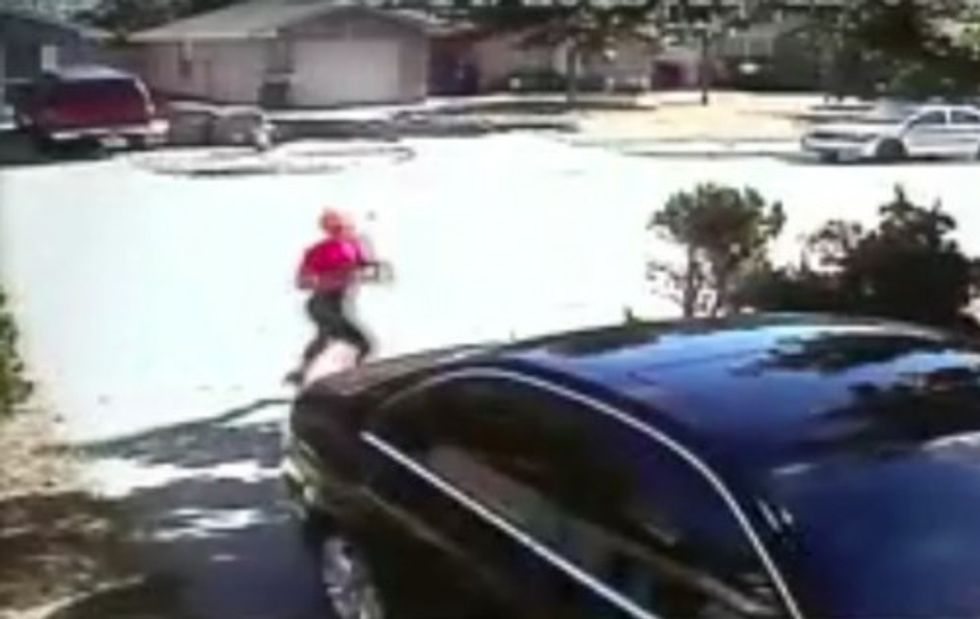 Image source: KTVT-TV
— as well as the man driving his van slowly by the residence.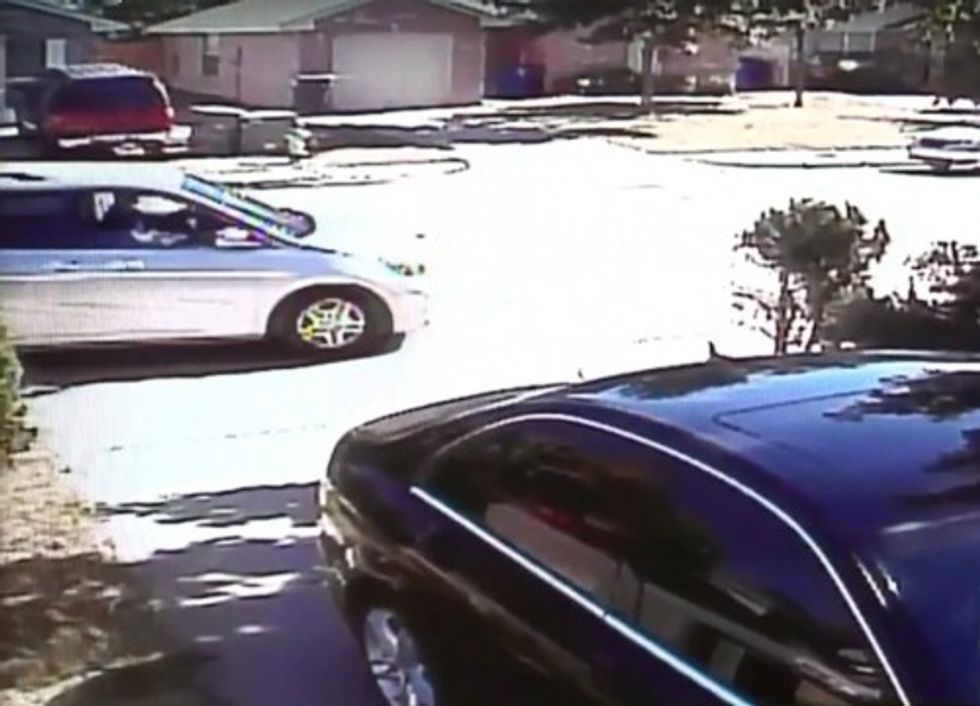 Image source: KTVT-TV
But that's not all.
The man came back into frame and was seen walking up her driveway and to her front door.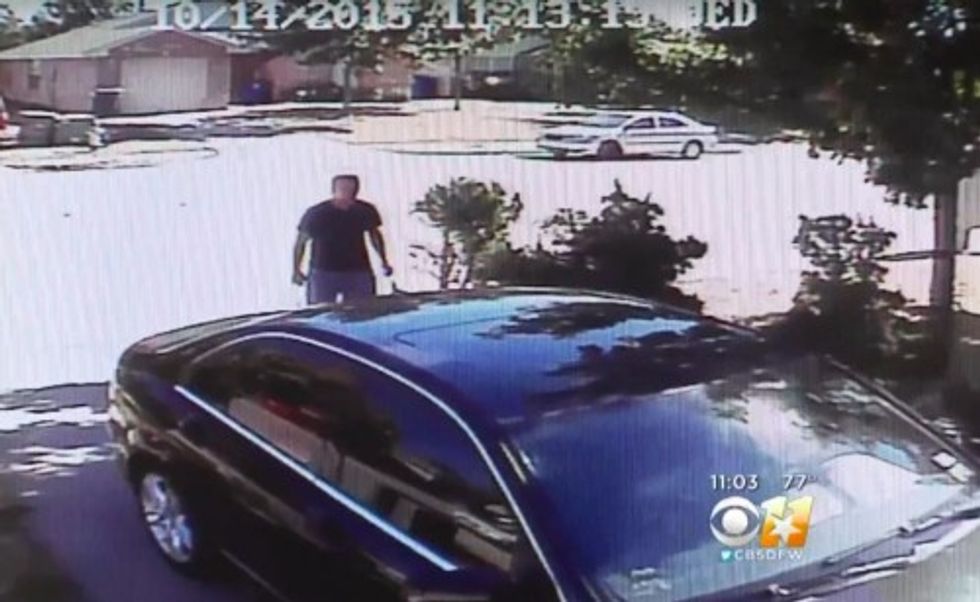 Image source: KTVT-TV
And when he got to her porch, the guy may have noticed the camera facing the door.
"Usually, when people come up, they'll ring the doorbell or they'll knock, and I can see their face," Dominguez told KTVT. "But not him. He stretched, put his arm out, rang it and stepped back."
The doorbell rang, and Dominguez opened it without looking first — a decision she says she regrets.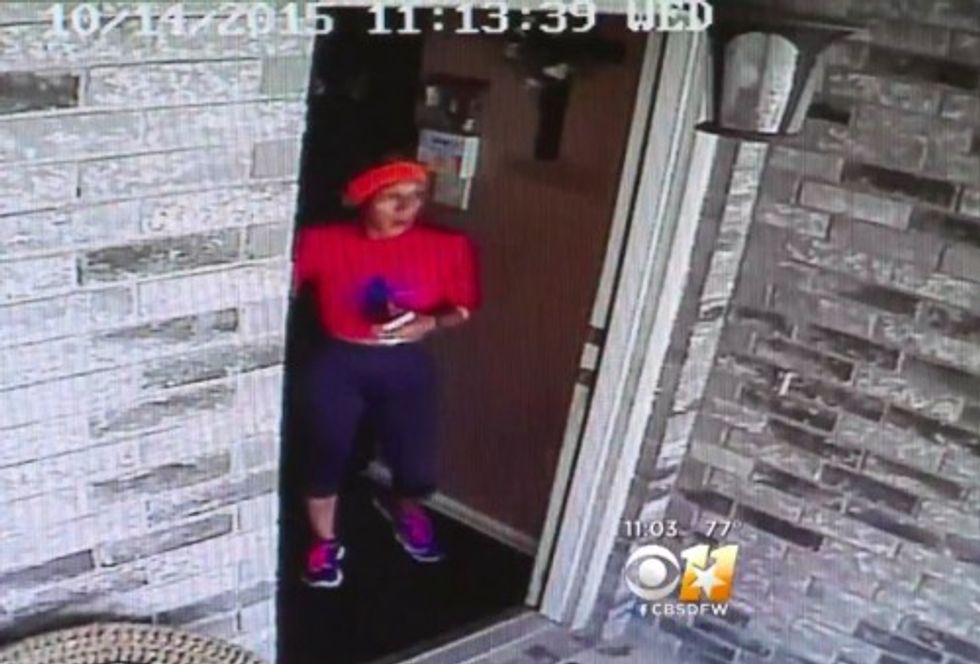 Image source: KTVT-TV
"When I saw his face, I was in shock. I said, 'This is that dude from over there.'" she told the station.
"He said, 'Is there a Robert here?'" Dominguez told KTVT. "And I said, 'Robert? There's no dang Robert here,' and I shut the door."
She then locked her door — and grabbed her gun.
"He probably had really bad intentions — to hurt me," Dominguez noted to the station. "I didn't want him to do that to anyone else, so I really wanted him to walk back to my door."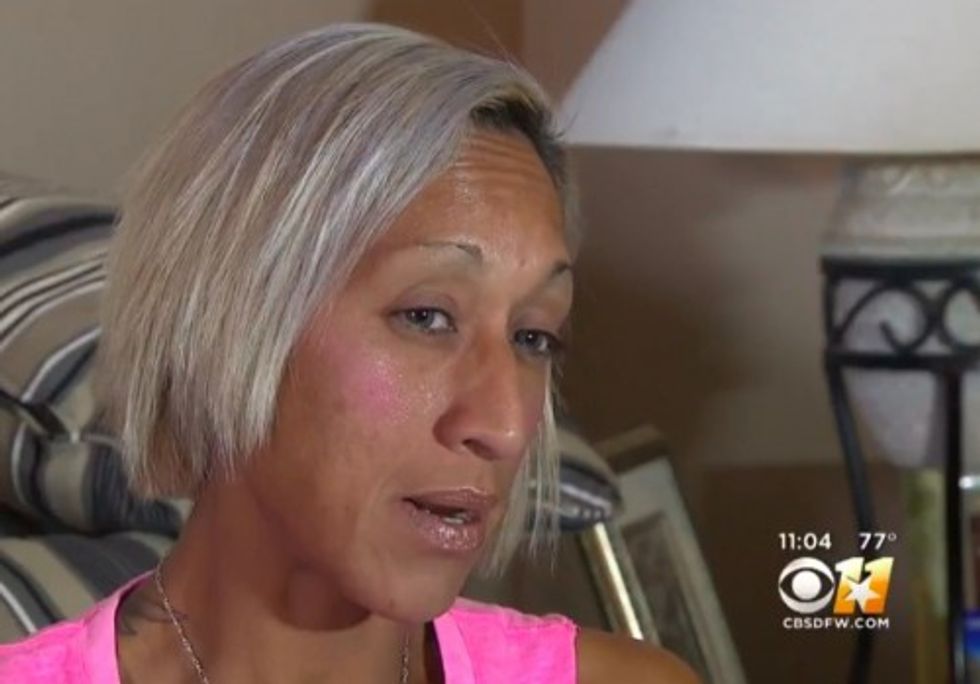 Image source: KTVT-TV
Dominguez turned over her security video to police so they know what he looks like — and in case he tries something similar with someone else.
As for Dominguez's next steps, one thing is for sure: She'll be prepared if the guy targets her again.
"He won't be walking away," she told KTVT. "Not next time."
—
Follow Dave Urbanski (@DaveVUrbanski) on Twitter