WASHINGTON (AP) — President Barack Obama says he'll travel the country in the coming weeks to encourage changes to the nation's criminal justice system that would reduce incarceration rates.
Obama says he's encouraged by lawmakers' efforts to reduce the mandatory minimum sentence for nonviolent drug offenders. They're also looking at rewarding prisoners with shorter sentences if they complete certain programs to cut the number of repeat offenders.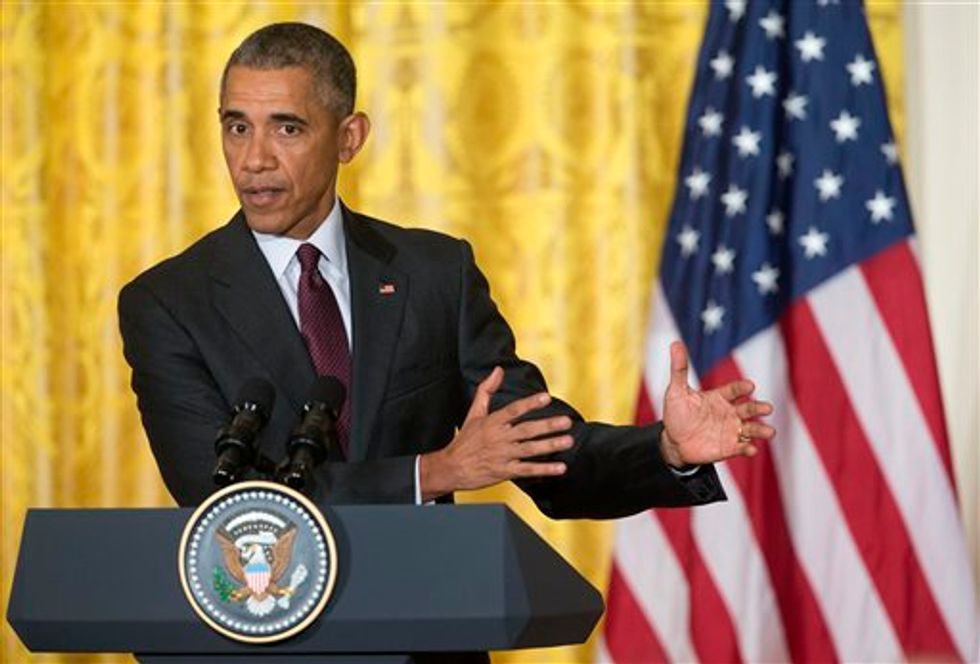 President Barack Obama answers a question during a joint news conference with South Korean President Park Geun-hye in the East Room of the White House in Washington, Friday, Oct. 16, 2015. (AP Photo/Pablo Martinez Monsivais)
Obama says 500,000 people were behind bars in America 30 years ago. Now, there are 2.2 million.
He says many of the people in prison belong there but that the U.S. is also locking up more nonviolent offenders than ever before.
During his travel, Obama says he'll meet with police chiefs, a community battling drug abuse and former prisoners.