PLANO, Texas -- Republican presidential candidate Carly Fiorina on Sunday shared the story about the time she stepped foot inside a Planned Parenthood clinic, a day that would leave a lasting impact on her for years to come.
Her comments came after Pastor Jack Graham asked her to explain what events helped shape her pro-life views at the North Texas Presidential Forum.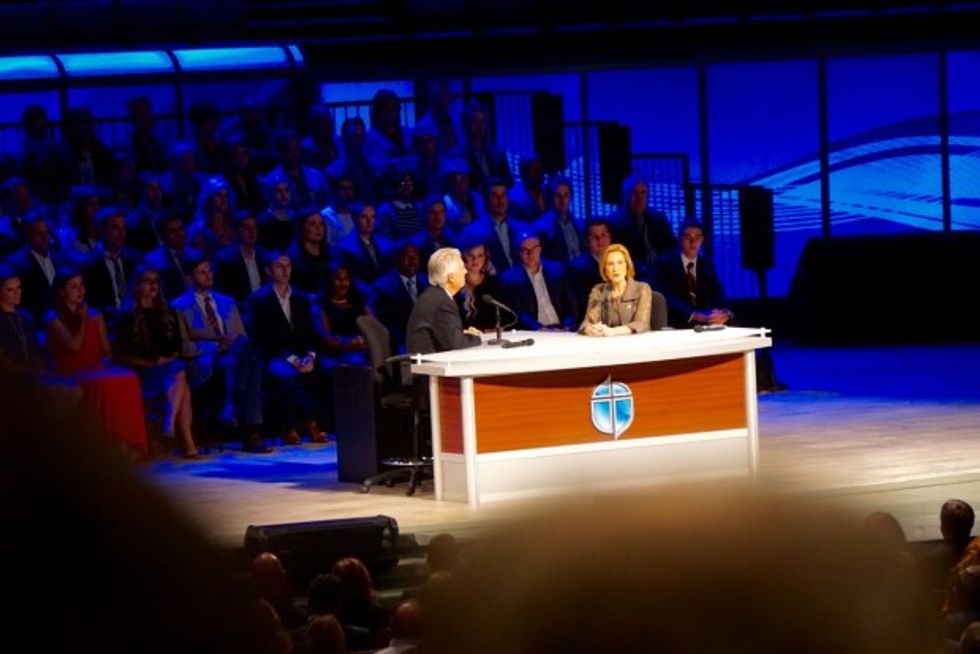 Credit: Oliver Darcy/TheBlaze
Speaking to hundreds of people at Prestonwood Baptist Church in Plano, Texas, Fiorina said she was in her early 20s when a friend asked her to accompany her to a Planned Parenthood clinic for an abortion.
"I watched as she was given really no choices," Fiorina said. "I watched what that procedure did to her physically, emotionally, spiritually."
Fiorina also claimed that she learned soon after she started dating her current husband that his mother was advised to abort him.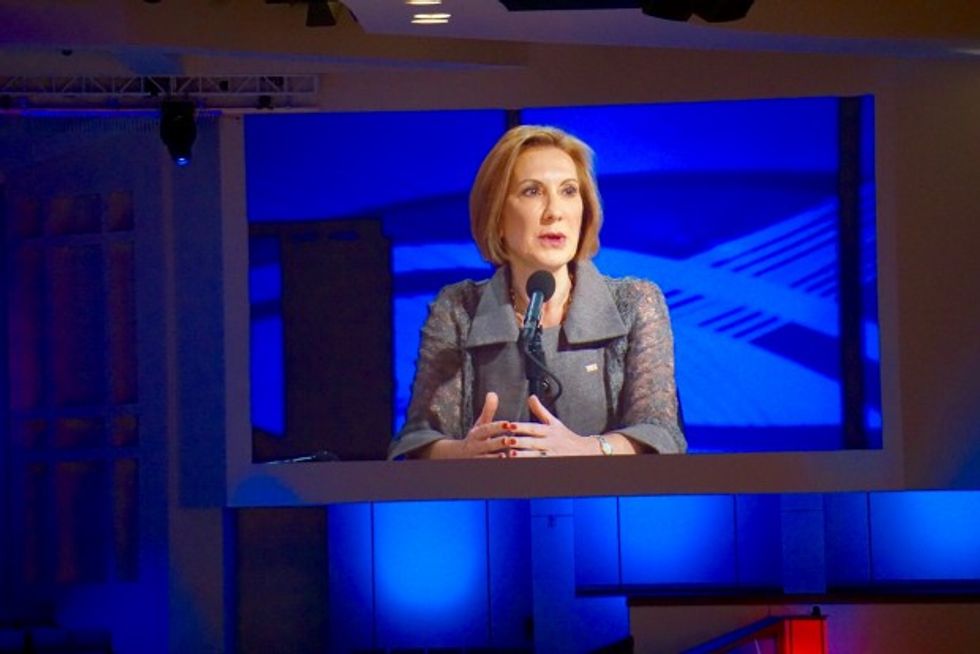 Credit: Oliver Darcy/TheBlaze
"She was a woman of great faith and a woman of great courage and she chose to bring her son into the world," Fiorina said. "She spent almost a year in the hospital following his birth."
The Republican candidate also said she later learned she was unable to have children of her own, further showing her how important the sanctity of life is.
Fiorina was one of six GOP candidates who appeared at the North Texas Presidential Forum on Sunday.
---