PLANO, Texas — Sen. Ted Cruz (R-Texas) was asked by a pastor at a Texas presidential forum Sunday how individuals can pray for him — and the final point in his third-pronged response hit home with the church crowd.
"How can we pray for you and your family?" Prestonwood Baptist Church pastor Jack Graham asked Cruz.
"You know I'd say three things: peace and wisdom," the Texas senator replied, "But then also especially you pray for our girls. Our girls Caroline and Catherine are here somewhere."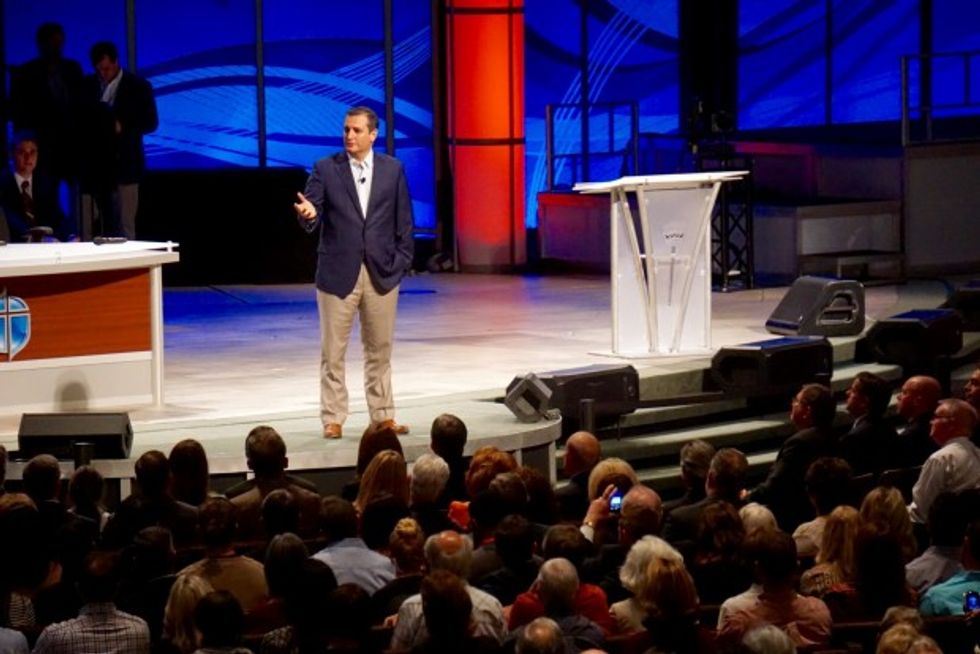 Oliver Darcy / TheBlaze
As Cruz's family was spotted in the crowd and featured on the large screen, the audience reacted with a thunderous applause and collectively let out an audible "ahh."
Cruz explained the toll his campaign has taken on his family.
"They are seven and four, they are the joys of our life. But I'll tell you, the hardest part of this campaign is being on the road," he said. "This week, I've been in D.C., Iowa, Houston, California, New Hampshire, here, San Antonio then back to D.C."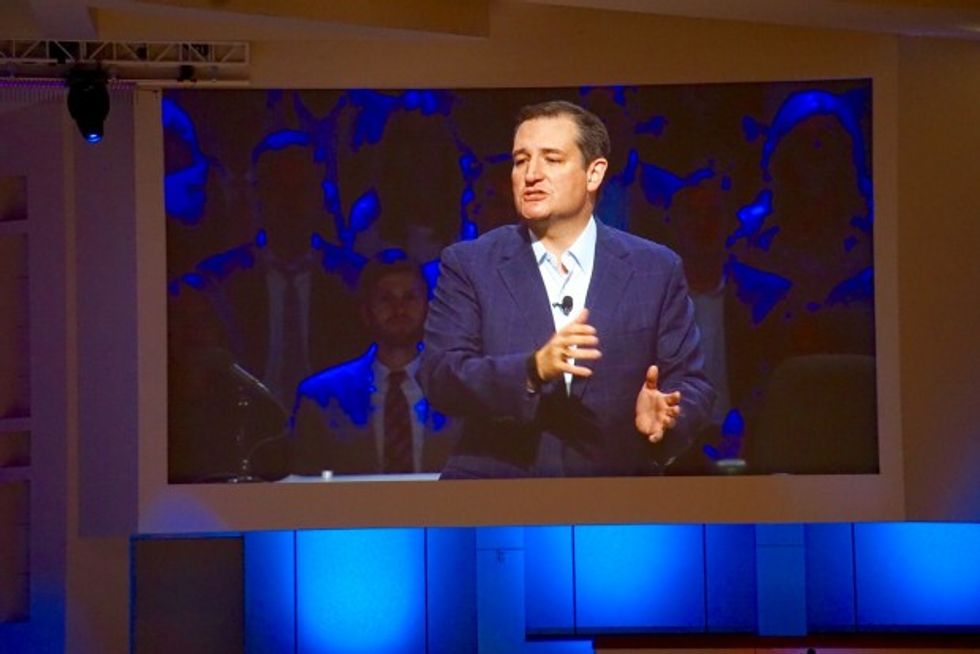 Oliver Darcy / TheBlaze
"So the girls drove up to be with us for a couple hours," Cruz continued. "Two girls, seven and four, it is hard on them. So prayers that they know they are loved with all of our hearts and loved by God."
Other candidates at the presidential forum Sunday included Carly Fiorina, Mike Huckabee, Rick Santorum, Jeb Bush and Ben Carson.
—
Follow the author of this story on Twitter and Facebook: