Ted Cruz said Sunday evening that the "threats to Internet freedom" have "never been greater" and could have the potential of affecting independent online news outlets like the Drudge Report.
Speaking to TheBlaze Sunday evening in Dallas, Texas, the Republican presidential candidate responded to reports that Congressional review of digital copyright law could threaten aggregator news websites.
"I think threats to Internet freedom continue growing," Cruz said. "This administration views the Internet as a threat."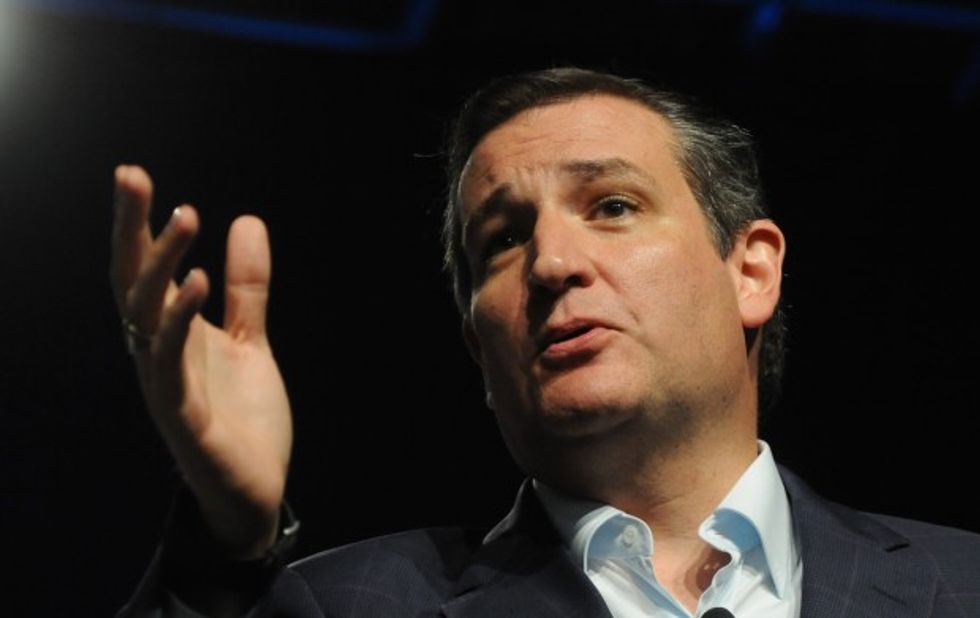 Steve Pope/Getty Images
The Texas senator cited the Federal Communications Commission's move to classify broadband Internet service as a public utility as evidence of the threat.
"I've been leading the fight against that," he told TheBlaze.
[sharequote align="right"]"This administration views the Internet as a threat."[/sharequote]
Cruz also cited plans to relinquish U.S. control of the Internet as a move that would "profoundly undermine U.S. interests and undermine free speech."
"America invented the Internet and, I got to say, Obama's idea to give it away is reminiscent of Jimmy Carter's idea to give away the Panama Canal," he said.
"I have worked to do in the Senate every day is fight to defend freedom on the Internet — to keep the Internet free from the grubby hands of regulators and government," Cruz added. "To keep it free from taxes and to allow free speech and entrepreneurship to flourish. And I think liberty on the net is every day more and more imperiled by big government and Washington politicians who want to muzzle dissent."
Cruz suggested to TheBlaze that a resurrection of the Fairness Doctrine, an FCC policy that required political issues covered on the airwaves to be presented in a balanced manner, could be possible.
"You know, the Obama FCC has invoked the Fairness Doctrine a number of times with sort of wistful glances to the past. Nostalgia," he said. "You know if I had suggested years ago that the Obama administration would send government observers into the newsrooms of major media organizations, that claim would have been ridiculed. And yet that is exactly what the FCC did."
"I think it is difficult to find an action that is beyond the pale of what this government would do when it comes to stifling free speech," Cruz added.
The Texas firebrand contended that if the Democrats had the authority, the First Amendment could be in great peril.
"I think the threats to free speech, under big government statists, have never been greater," he said. "You know, in Washington, D.C., when you drive down Pennsylvania Avenue you come to the Newseum. And carved into granite, some forty feet tall, are the words to the First Amendment to the Bill of Rights to the Constitution. If the Democrats had their way, they'll have to sandblast those words out of there. I think we cannot overstate these threats."
—
Follow the author of this story on Twitter and Facebook: