A private liberal arts college's student government unanimously decided to slash its student newspaper budget following intense controversy over an op-ed that was critical of the Black Lives Matter movement.
The opinion piece published in the Wesleyan Argus on Sept. 14 was titled, "Why Black Lives Matter Isn't What You Think." Within a few days, according to the author of the piece, "all hell broke loose." Hundreds of copies of the student newspaper were destroyed, anonymous social media apps buzzed with negativity directed at the paper and the author, and a petition circulated the campus demanding that the paper be defunded.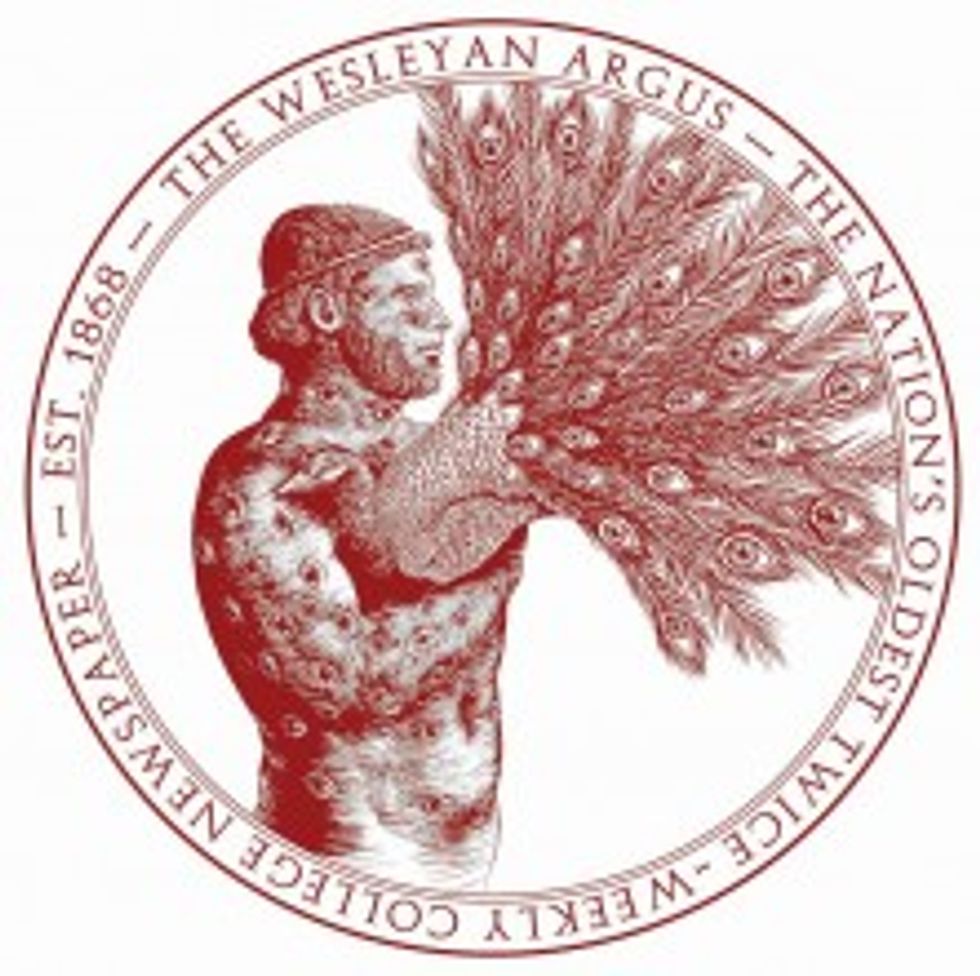 Image via Facebook/The Wesleyan Argus
On Sunday, the Wesleyan Student Assembly Senate voted 27 to 0, with four people abstaining, to pass a resolution cutting the Argus' funding by more than half and redistributes that money to other campus publications for paid worker positions and digital innovation. That funding would be allocated through measuring online data analytics and the student body's vote.
"The Argus, which was founded in 1868, is recognized as the oldest twice-weekly student newspaper in the country," the newspaper's editor-in-chief and executive editor wrote. "The current parameters of the resolution would place tight restrictions on the number of issues The Argus would be able to print each semester."
According to the student newspaper, their funding will be reduced to $13,000 from $30,000 for the upcoming academic year.
A member of the student senate suggested the student newspaper print "only special edition issues."
In the op-ed in question, staff writer Bryan Stascavage, an Iraq War veteran, wrote:
I warned in an article last semester that a movement that does not combat its own extremists will quickly run into trouble. The reasons why are now self-evident. If Black Lives Matter is going to be the one responsible for generating these conversations, then a significant portion of that conversation needs to be about peace. They need to stand with police units that lose a member, decrying it with as much passion as they do when a police officer kills an unarmed civilian.

[Black Lives Matter supporter Michael] Smith does have a point, though. An organization cannot be labeled based of [sic] a small percentage of their membership. There is a reason why so many have shown up to protests across the country: there is clearly something wrong, and wrong enough to motivate them to exit their homes and express their frustration publicly. That is no small effort. The system is clearly failing many, and unfortunately they feel like they will only be listened to if their protests reach the front pages of the news. And so far, they are correct.
Stascavage continued, "It boils down to this for me: If vilification and denigration of the police force continues to be a significant portion of Black Lives Matter's message, then I will not support the movement, I cannot support the movement. And many Americans feel the same. I should repeat, I do support many of the efforts by the more moderate activists."
Following his article, Stascavage said he received more than just criticism. Students shouted at him on campus, he received anonymous messages and he was referred to as a "racist" several times.
The Argus published a separate staff editorial a few days later in which the paper's co-editors apologized for the "distress" Stascavage's opinion piece caused their peers and apologized that a counter-argument was not published alongside it. The editors also promised to ensure that the newspaper was a "safe space for students of color."
Yet the WSA still decided to slash the paper's funding.
The Foundation for Individual Rights in Education, a nonprofit organization that advocates the defense of civil liberties in academia, wrote a letter to the student senate prior to their vote. In their letter, FIRE wrote:
Defunding the Argus either in part or in full due to student opposition to its content stands in direct opposition to these admirable commitments to free expression. The WSA must not condition the funding it gives to the Argus — or to any student organization at Wesleyan — on the popularity of the opinions expressed by its writers. To do so would undermine freedom of expression at Wesleyan, make a mockery of journalistic freedom on its campus, and fail the WSA's responsibility to ensure access to the marketplace of ideas for all students, regardless of their opinions.
As FIRE noted in their letter, Wesleyan's student handbook states that "every member of the Wesleyan community should feel that he or she can enter into controversy without fear of being silenced or constrained."
"This community's commitment to the free exchange of ideas and pursuit of knowledge requires a wide range of protections for speech and expression, even when noxious or offensive," the handbook states.
"Putting the operational funding of a student publication up to what is essentially a popular vote is a troubling idea, and in passing its resolution on Sunday, the Wesleyan Student Assembly sends a deeply chilling message to student journalists: steer clear of controversial topics or opinions that might upset others," Ari Cohn, a lawyer at FIRE, told TheBlaze.
Cohn said that even though Wesleyan is a private university, the student senate's resolution does "great harm" in terms of training future journalists and "fostering an engaged and informed" student body, as well as sends a message that is "antithetical to the marketplace of ideas that a university should embody."
"If student journalists must worry that their next year's funding will be reduced because a large segment of the campus disagreed with some of the opinions it has published, the student press will be reduced to non-controversial puff pieces intended to be agreeable to as many students as possible," Cohn said. "The Wesleyan Student Assembly should be protecting the expression of controversial ideas and opinions rather than handing the student body a tool with which to suppress them, ultimately damaging the state of dialogue on campus."
Paul Singley, president of the Connecticut Society of Professional Journalists, told the Student Press Law Center that college students, who help to fund their campus newspaper, should have a say in what it looks like to a certain extent.
"Trying to come to some sort of middle ground seems to be the best approach," Singley told SPLC. "You don't want to alienate anyone on your campus of any race or religion. You also want to be receptive when there are people in the community that have an issue with the way you are reporting things. That isn't necessarily to say that you give them editorial consent over what you publish, but you should consider what they have to say and try to be as receptive as possible."
Alex Garcia, the Wesleyan student who authored the resolution, pointed TheBlaze in an email to his interview with the Huffington Post during which he said that his proposal was first posted online around the same time as the Black Lives Matter student protesters were calling for the defunding of the campus paper.
"It is related to the discussion, but it's not a reactionary response," Garcia told the Huffington Post Monday following the vote. "It's a well-thought-out and structural change."
Wesleyan student group Kai Entrepreneurship, an organization "that creates programs and highlights existing programs that promote openness, inclusion, and community in tech and social entrepreneurship," promoted Garcia's resolution on its website and makes the claim that it was not in direct response to the controversial op-ed but more an effort to digitalize the campus publications.
The group, of which Garcia is a co-president,  states that by cutting the funding and reallocating funds to create work-study jobs, the Argus can pay reporters and editors who would otherwise work for free.
However, the loss of funding seems to be less about creating more paid positions for members of the Argus as the publication's website now includes a section where it appeals for donations.