A Tennessee church is locked in a battle with a local Baptist association after its congregation elected a woman to serve as pastor, with the governing body reportedly threatening to seize its property.
The Greater Tabernacle Church in Lawrenceville was kicked out of the Lawrence County Association of Baptists after the small, 40-member congregation voted to hire Pastor Shonda Reynolds-Christian to serve as their resident preacher.
The association reportedly voted 73-4 to expel the church over the election of the female pastor.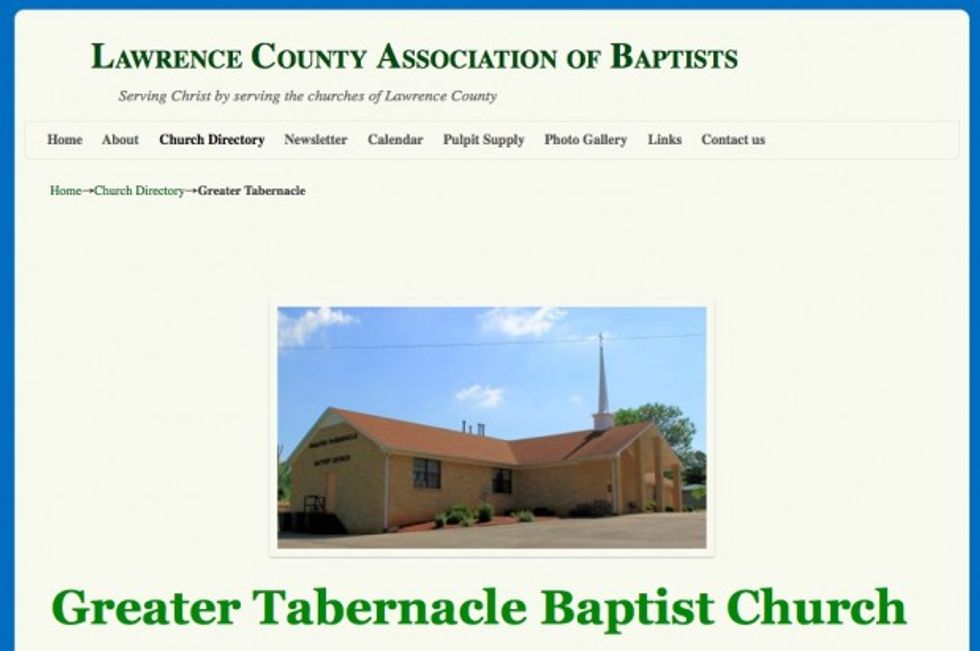 A screenshot from the Lawrence County Association of Baptists website
And now, members are worried that they will lose their church building, as a deed to the property says that, should the church lose its membership status, the property will revert back to the Lawrence County Association of Baptists.
"It's hard because I know a lot of members are scared they're gonna lose the building, scared they're gonna lose their property,"  Reynolds-Christian told WTVF-TV, noting that she felt called to the ministry after the death of the previous pastor of Greater Tabernacle.
The preacher also spoke out against what she views as divisiveness that wrongly misses the point of the Christian message.
"Everybody may have their differences in how they worship and what time they worship and things like that but the center of attention should be Jesus and he was crucified," Reynolds-Christian told WTVF-TV. "Period."
Minister Mark Kemper, a leader with Lawrence County Association of Baptists, though, said that the organization takes "God for his word," seemingly referring to biblical interpretations that say females should not be preaching from the pulpit.
"The members of the church knew what the documents said and when they made their decision they knew that," Kemper said.
The association has asked the church to reconsider, but it appears that has not happened. Calls from TheBlaze to the church and association have not yet been returned.
The opinion of some that women should not preach is expanded upon here.
(H/T: WTVF-TV)