Amid several weeks of renewed deadly violence in Israel, one Israeli restaurant is getting props for encouraging coexistence by offering half off for Jews and Arabs who eat together at the same table.
The restaurant, Humus Bar, near the coastal city of Netanya, first made the offer earlier this month, but drew international attention this week after a Times of Israel article about the unusual deal.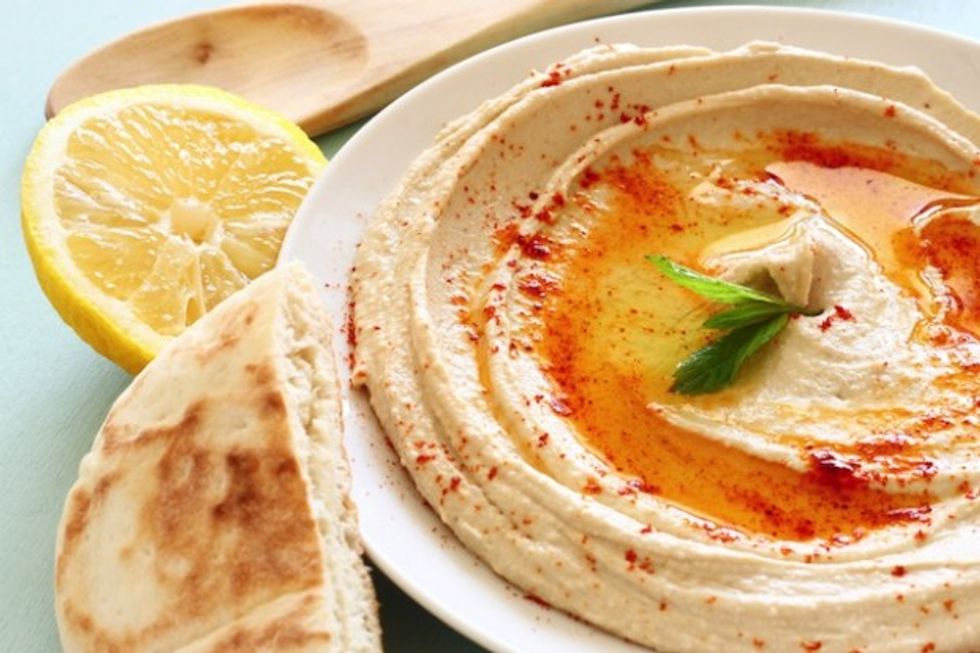 Photo: Tomertu/Shutterstock
A message posted on the restaurant's Facebook page states: "Scared of Arabs? Scared of Jews?"
"By us we don't have Arabs! But we also don't have Jews… By us we've got human beings!" it reads. "And real excellent Arab hummus! And great Jewish falafel! And a free refill for every serving of hummus, whether you're Arab, Jewish, Christian, Indian, etc."
"Special discount: 50% discount on hummus dishes for a table where Jews and Arabs are sitting together!"
The offer is valid Sunday through Thursday, which is the work week in Israel.
Manager Kobi Tzafrir told the Times of Israel that the offer has encouraged Arab and Jewish Israelis to dine at the restaurant together.
"If there's anything that can bring together these peoples, it's hummus," Tzafrir said.
Israel has been gripped by weeks of daily Palestinian stabbing, shooting and car-ramming attacks. Videos emerging from the West Bank and Gaza have urged Palestinians to stab Jews.
The restaurant's Facebook page is filled with positive comments in response to the gesture, including messages from Taiwan, Canada and the U.S. It also inspired the hashtag #chickpeace.
"From Taiwan with love and respect!!!" wrote one commenter.
"You are truly inspiring people. I hope many others will follow your example. Love and peace to you all," wrote another.
"'Do what you can, where you are, with what you have.' Well done Humus Bar," wrote Carina Ruth.