Conservative legal group Judicial Watch has filed a Freedom of Information Act lawsuit against the National Archives and Records Administration to access draft indictments of Hillary Clinton over the Whitewater scandal, the group announced Tuesday.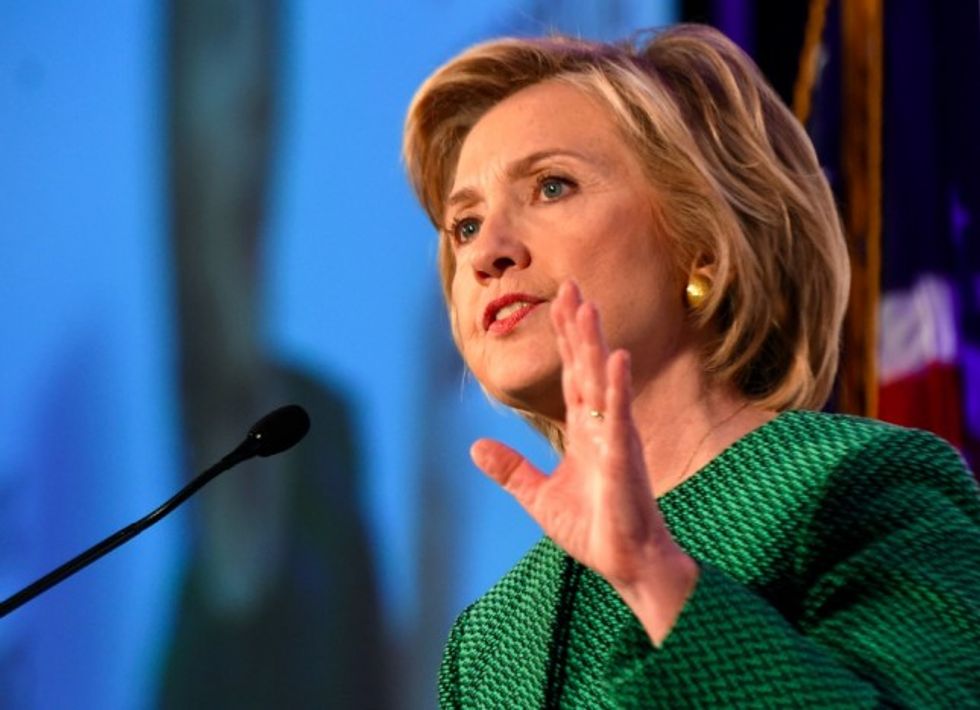 AP Photo/Mark Almond
Judicial Watch said in a statement that the National Archives confirmed such documents exist but "refused to release the records, evidently in order to protect Mrs. Clinton's alleged privacy."
In March, Judicial Watch said it submitted a FOIA request seeking all draft indictments of Clinton from Hickman Ewing, Jr., who served as deputy independent counsel from September 1994 to January 2001, adding that Ewing testified in 1999 that he wrote a draft indictment of Clinton three years earlier. 
Ten days after submitting its FOIA request, Judicial Watch said the National Archives found 38 pages of records in a folder titled "Draft Indictment" and about 200 pages of records in a folder titled "Hilary Rodham Clinton/Webster L. Hubbell Draft Indictment" — but the FOIA request was "denied in full under Exemption (b)(7)(C), which provides protection for law enforcement information, the disclosure of which could reasonably be expected to constitute an unwarranted invasion of personal privacy."
Judicial Watch added that the National Archives responded Tuesday to a May administrative appeal with no word on access to the Clinton documents.
More from Judicial Watch:
Judicial Watch believes the records include an evolving set of draft indictments, written between 1996 and 1998. The draft indictments reportedly arose out of the Office of Independent Counsel investigation into Mrs. Clinton's involvement in an allegedly fraudulent transaction, Castle Grande, involving the assets of Madison Guaranty Savings & Loan. Mrs. Clinton was alleged to have drafted an option agreement that concealed from federal bank examiners a fraudulent $300,000 cross-loan to the Castle Grande project. Mrs. Clinton's grand jury testimony — and her alleged concealment of her role in this fraudulent transaction, including the hiding of her Rose Law Firm billing records concerning her legal work for Madison — reportedly became the subject of an obstruction of justice and perjury investigation.
"Judicial Watch has confirmed the existence of draft indictments of Hillary Clinton for her lies and obstruction in the Whitewater bank fraud investigation," Judicial Watch president Tom Fitton said in a statement. "The Obama administration is refusing to release these records out of concern for Hillary Clinton's privacy. Hillary Clinton's privacy cannot be allowed to trump the public's interest in knowing more about whether she obstructed justice and lied to a federal grand jury."
Clinton, the 2016 Democratic presidential frontrunner, is set to testify Thursday before the House Benghazi committee regarding the Sept. 11, 2012, attack on the U.S. diplomatic compound in Benghazi, Libya, during which four Americans were killed. Clinton is also under fire over her use of a home-based, private computer server while she was secretary of state that transmitted classified emails.
(H/T: National Review)
—
Follow Dave Urbanski (@DaveVUrbanski) on Twitter