The Vatican has denied an Italian media report that Pope Francis has a small, benign brain tumor, releasing a statement proclaiming that the claim is "unfounded" and that the pontiff is continuing, as always, with a rigorous events schedule.
"The pope is carrying out his activity with his usual high level of intensity," Vatican spokesman Father Federico Lombardi said, according to Reuters. "Spreading unfounded news is gravely irresponsible and is not worthy of attention."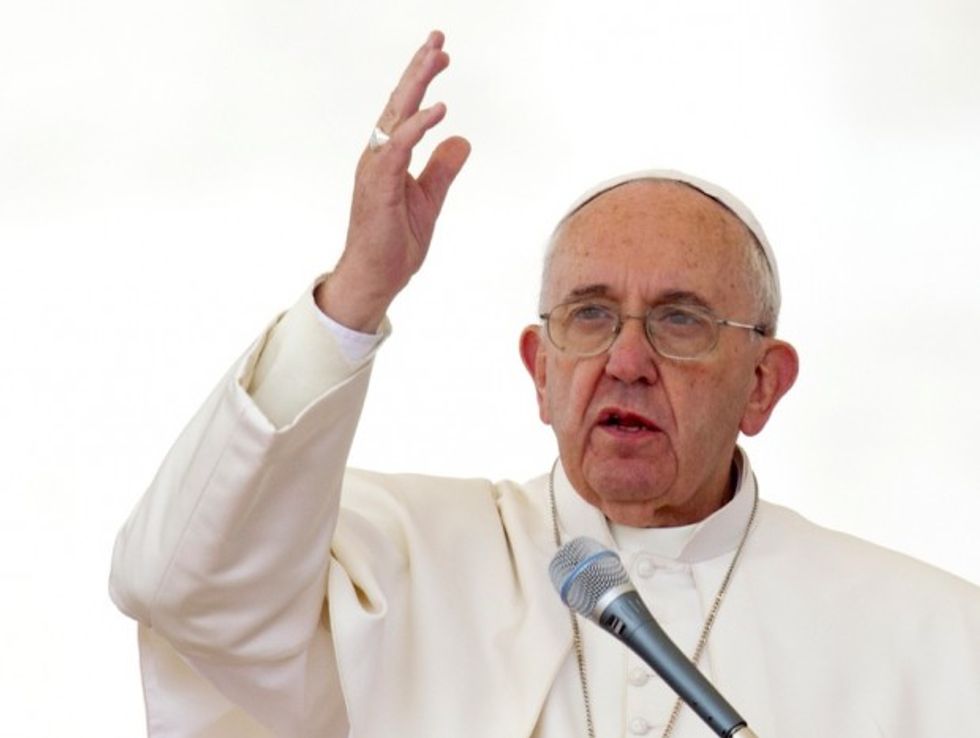 Pope Francis blesses the faithful at the end of his weekly general audience in St. Peter's Square, at the Vatican, Wednesday, Sept. 30, 2015. (AP Photo/Riccardo De Luca)
The response came after Italian newspaper Quotidiano Nazionale published a front-page report on Wednesday claiming that Pope Francis, 78, was found to have "a small farm spot on the brain" — but that the tumor is curable.
The newspaper cited unnamed sources in reporting that the pontiff had visited the San Rossore di Barbaricina in Pisa, Italy, to see specialist Dr. Takanori Fukushima, who reportedly discovered the spot and recommended surgery, the Associated Press reported.
Quotidiano Nazionale is standing by its story.
This isn't the first time that rumors have swirled about Pope Francis' health, as speculation raged after the Vatican curtailed his public appearances in the summer of 2014, though nothing came of those previous reports of potential medical woes.
(H/T: Reuters)
Follow the author of this story on Twitter and Facebook: