In the terrible months since his 14-year-old son Davon was fatally shot for no apparent reason as he walked to a corner store in February, Christopher Ellis has thought a lot about guns — particularly their presence in his East Oakland community.
And while California's lieutenant governor has proposed new gun control laws, Ellis sat down with KTVU-TV on Wednesday and declared that gun control makes no difference in his neighborhood.
"Most criminals in East Oakland, they don't go to gun stores to buy guns," Ellis told the station. "And the size of a magazine doesn't really matter. When you're a target, you're a target."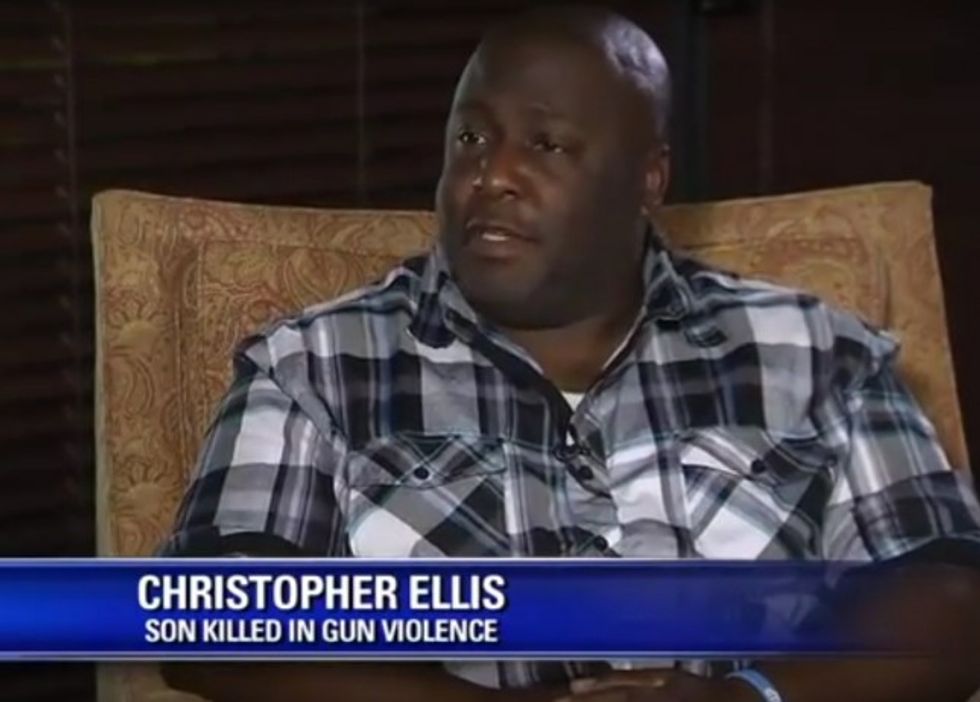 Image source: KTVU-TV
While Ellis added that he's not against gun control, he said that "it's just not effective" and "has no bearing" in a city where getting a gun is as "easy as getting candy from a candy store."
So what's his answer to gun violence?
"At the end of the day, it comes down to parenting," Ellis said. "And it starts when they're real little. Teaching right from wrong. Steering them in the right path. And also you have to set an example. If your mind is right, it's a good chance your child's mind will be right. You have to stay focused as a parent and make sure you steer them toward positive people, positive influences. And that deals with TV, music and friends in general."
Ellis added that another gun violence deterrent among young people could be longer prison sentences, since losing their freedom is the "only thing they're scared of."
"They're not scared of the police, they're not scared of their parents, they're not scared of anybody," he told KTVU, adding that one thing they do fear is having "no fun anymore."
"If your friend is doing 30 years to life because he attempted to kill somebody," Ellis said, "you would think twice the next time you had an argument with somebody and pulled a gun."
—
Follow Dave Urbanski (@DaveVUrbanski) on Twitter