A Louisiana husband and wife, both public school educators, are under fire over a photo of them attending a costume party apparently as "People of Walmart" earlier this month.
Iota Middle School Principal Lee Ann Wall was photographed next to Jeptha Wall, a coach at Crowley High School, KLFY-TV in Lafayette reported.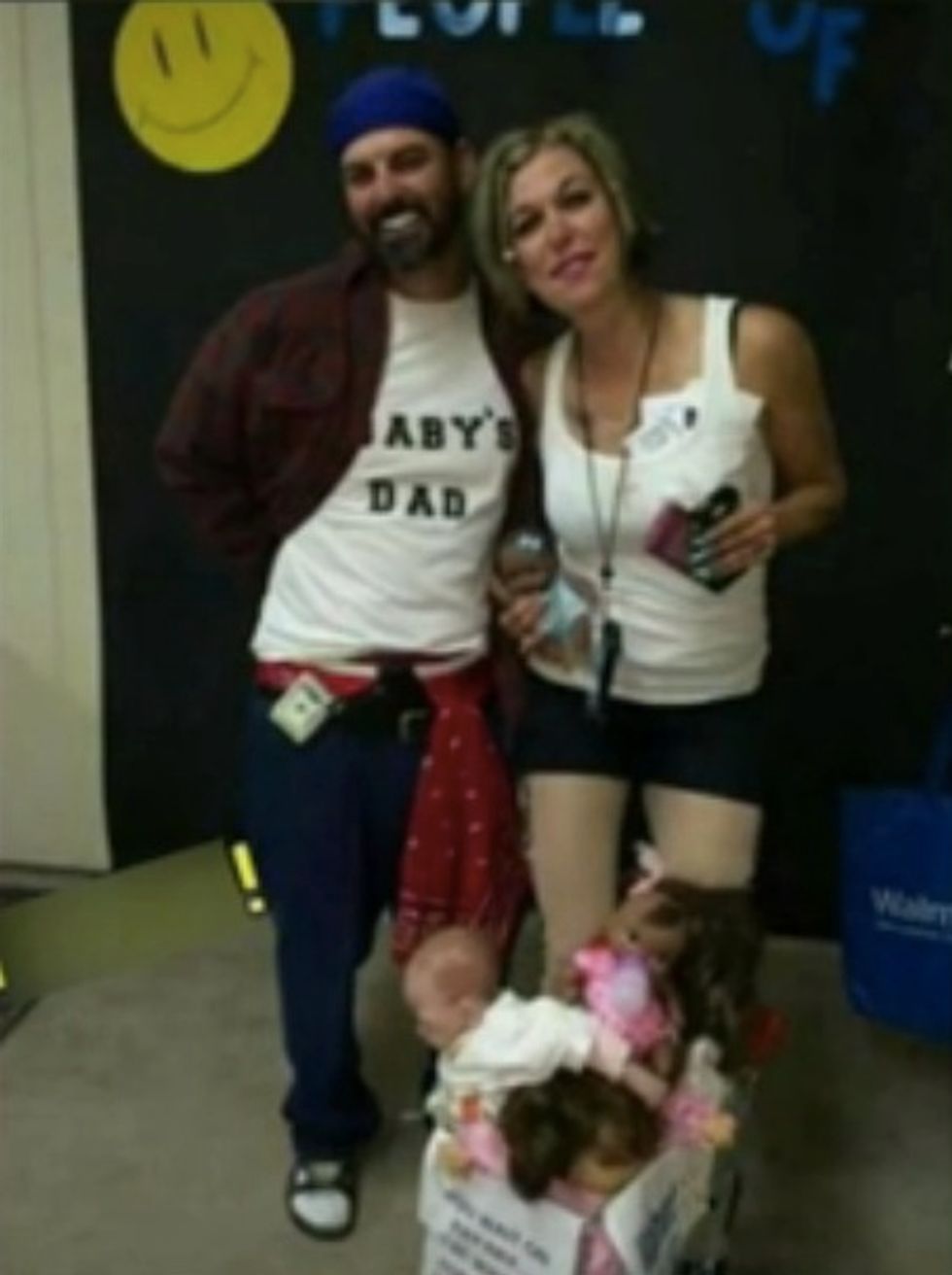 Image source: KLFY-TV
A social media post from Lee Ann Wall regarding the costumes included the hashtag #peopleofwalmart, KLFY noted.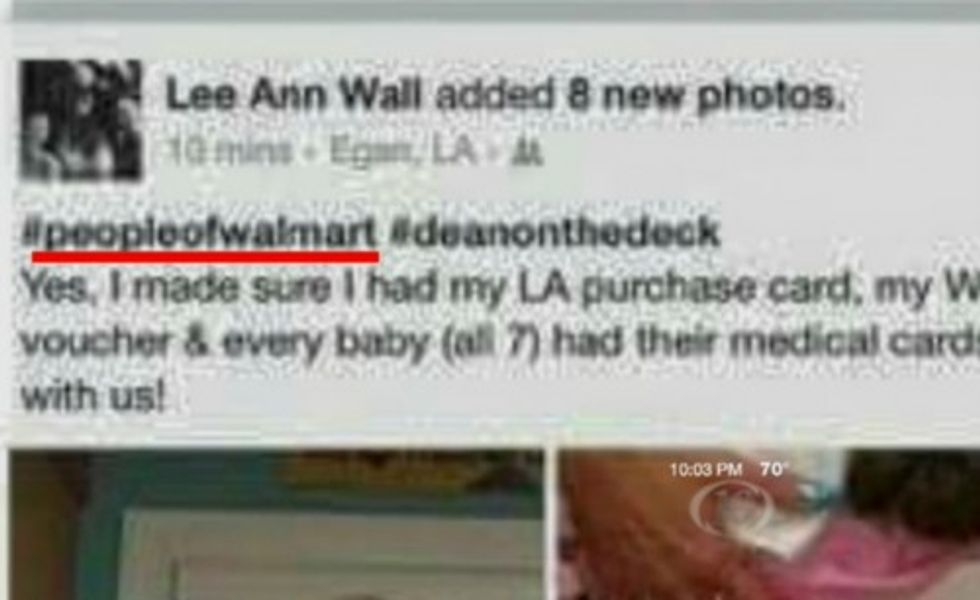 Image source: KLFY-TV
It's quite possible the couple costumes were a play off the "humor blog" titled "People of Walmart," which receives images of "the many customers of Walmart stores across the United States and Canada." (As it turns out, People of Walmart posted an item Thursday about the Walls' costumes.)
Lee Ann Wall wore a white tank top with cards tucked under the front and accessorized with a shopping basket full of black and white baby dolls.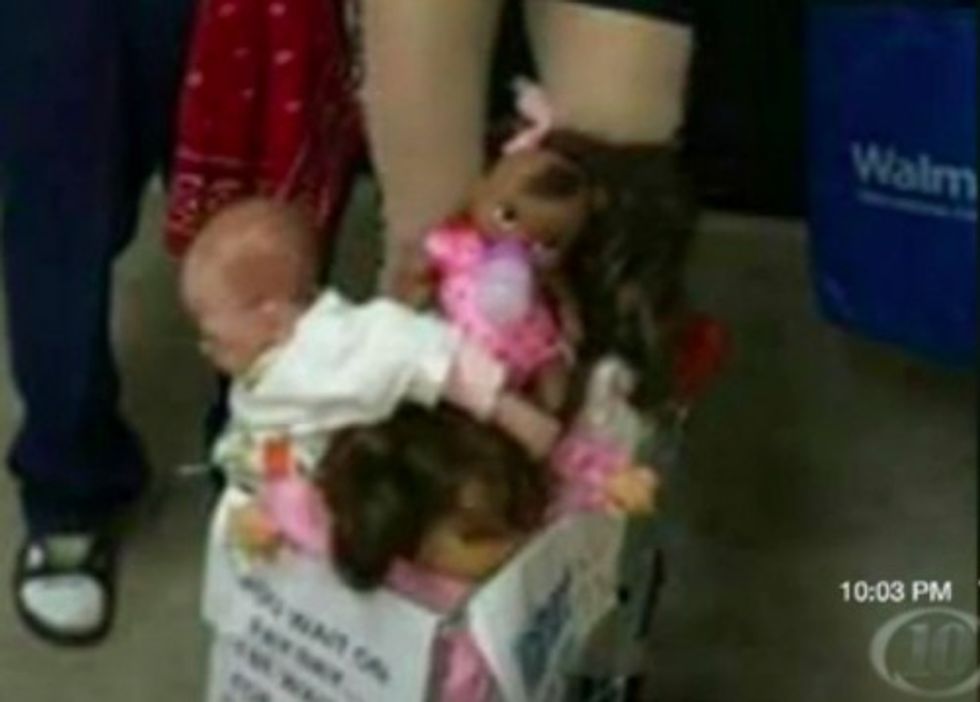 Image source: KLFY-TV
On the front of the basket was a sign that read, "You wait on pay day... I be waiting for da first of da month!"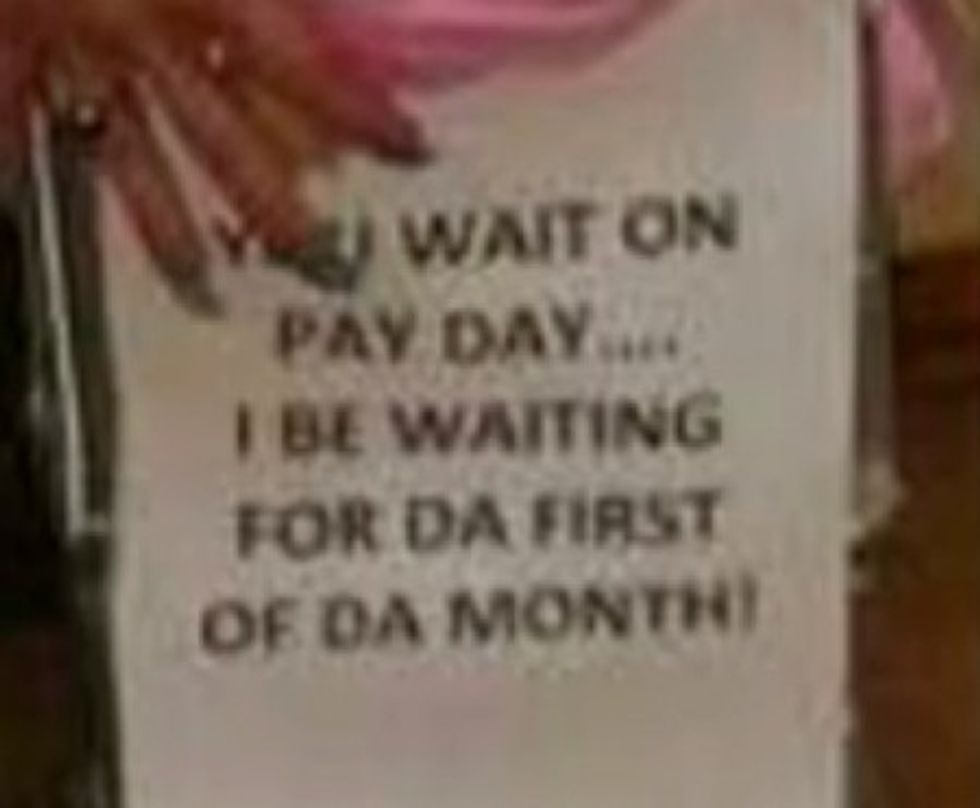 Image source: KLFY-TV
Jeptha Wall wore a T-shirt emblazoned with "Baby's Dad" along with a red bandana around his waist, a gun tucked in his waistband and cash poking from his front pocket.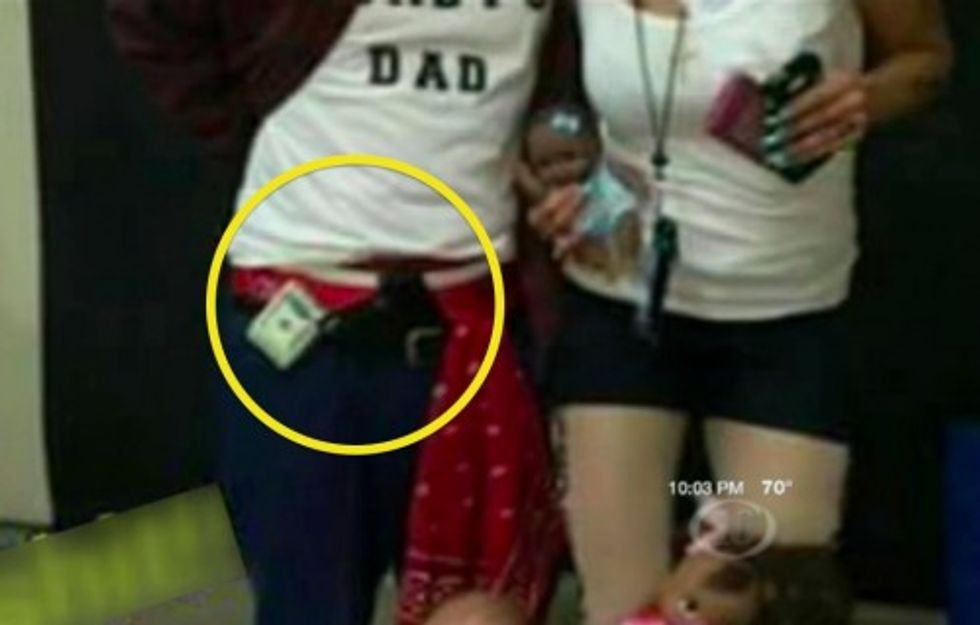 Image source: KLFY-TV
A KLFY viewer sent the photo to the station and called it a "display of classism and racism."
There were mixed reactions around Acadia Parish.
"If they're teaching your children right from wrong in the schools, what does a costume have to do with it?" Iota resident Penny Fontenot asked the station, later adding: "It's no big deal. It's a costume ... so let 'em enjoy theirself while they can."
Another Iota resident, Nathan Kresge, wasn't happy with what he saw: "To make fun of people that just can't afford a better way of life ... that's just ridiculous."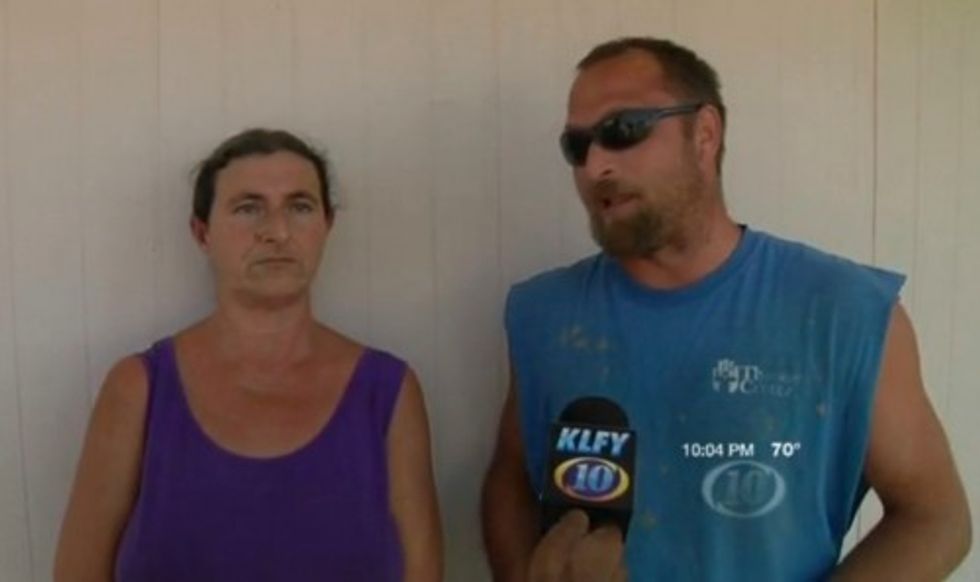 Iota residents Penny Fontenot, left, and Nathan Kresge (Image source: KLFY-TV)
"So what is she trying to depict?" Alan Honersucker asked KLFY. "Somebody who's on welfare? If that is what she was trying to depict, that's even worse."
An Acadia school board official told KLFY the photo issue wasn't school-related, as it was taken at a private party — but that appropriate action was taken. The official wouldn't elaborate on the action taken.
KLFY attempted to contact the Walls for comment at their schools but messages weren't returned.
(H/T: Mad World News)
—
Follow Dave Urbanski (@DaveVUrbanski) on Twitter