WASHINGTON (AP) -- Former Rhode Island Gov. Lincoln Chafee is ending his Democratic presidential campaign.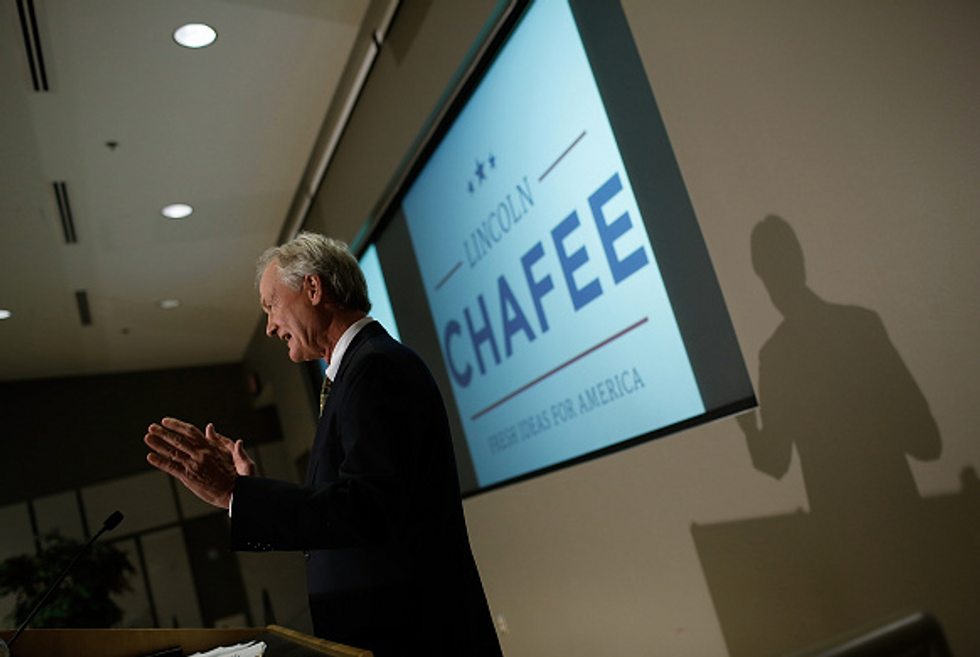 Democratic presidential candidate and former Sen. Lincoln Chafee (D-RI) announces his candidacy for the U.S. presidency at George Mason University June 3, 2015 in Arlington, Virginia. Chafee joins Hillary Clinton, Bernie Sanders and Martin O'Malley in seeking the Democratic nomination. (Photo by Win McNamee/Getty Images)
In prepared remarks before an appearance before the Democratic National Committee, Chafee said he is dropping out.
Chafee delivered a widely panned debate performance earlier this month. He has struggled to raise money and gain traction against Democrats Hillary Rodham Clinton and Bernie Sanders.
The former U.S. senator called himself a "block of granite" when it came to issues during the debate and has highlighted his opposition to the Iraq war.
--