Republican presidential candidate Donald Trump disavowed political action committees that have been raising and spending money to support his election, USA Today reported Friday.
The PACs were separate from his campaign, but the billionaire with a self-funding campaign has faced scrutiny over alleged ties between the candidate and the organizations advocating his election.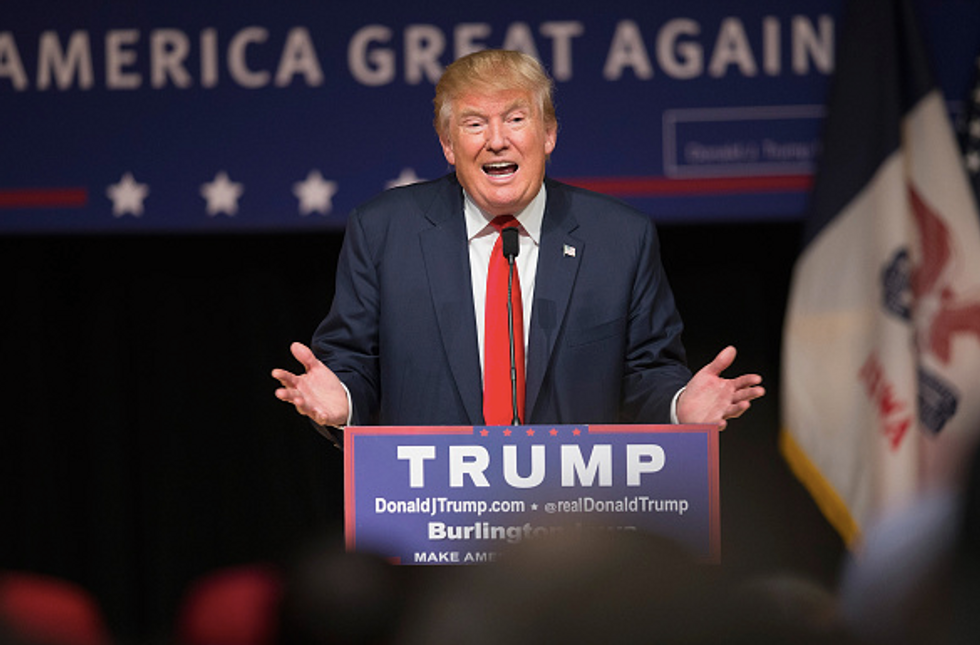 Republican presidential candidate Donald Trump speaks to guests at a campaign rally at Burlington Memorial Auditorium on October 21, 2015, in Burlington, Iowa. (Scott Olson/Getty Images)
"I am self-funding my campaign, and therefore I will not be controlled by the donors, special interests and lobbyists who have corrupted our politics and politicians for far too long," Trump said in a statement.
Trump called for other presidential candidate to also disavow PACs.
However, Trump has appeared at events sponsored by the super PAC Make America Great Again, which matches his campaign slogan. The Washington Post recently reported on ties between Trump's campaign and the super PAC.
Further, federal records showed that Trump's campaign was paying firms tied to Mike Ciletti, a Colorado consultant working with the super PAC. Ciletti and Trump's campaign manager Corey Lewandowski said Trump never endorsed or worked in any way with the super PAC.
Direct coordination between a campaign and a super PAC would violate campaign finance laws.