A growing proportion of U.S. pastors are labeling the Muslim faith violent and dangerous, according to a new LifeWay Research poll.
Fifty-two percent of Protestant preachers surveyed viewed Islam as dangerous, up from 44 percent when the question was asked back in 2010. Likewise, 49 percent said that the Muslim faith promotes violence — an increase from 42 percent.
The proportion of those calling the faith spiritually evil also increased from 39 percent to 46 percent in the latest wave of the study.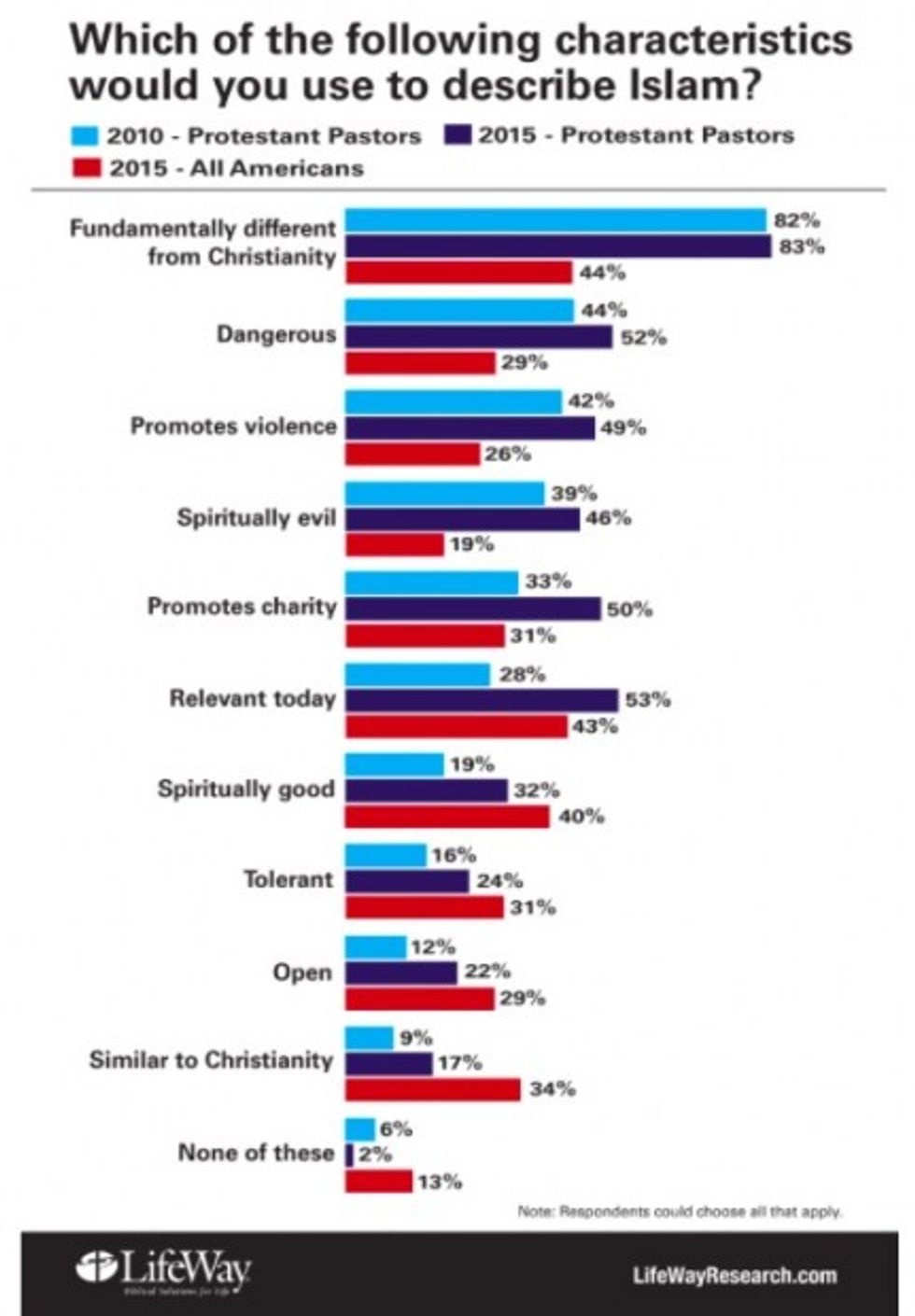 LifeWay Research
But while negative metrics are on the rise, LifeWay Research noted that the more significant changes came on the positive side of the spectrum, as agreement with the notion that Islam promotes charity was up to 50 percent from 33 percent in a previous wave of the survey.
Thirty-two percent of pastors said that Islam is both spiritually good — up from 19 percent — and tolerant, up to 24 percent from 16 percent.
Naturally, some will wonder why there are some mixed elements at play when it comes to pastors' views on Islam; it all boils down to the variety of changing perspectives among faith leaders.
"Some mainline pastors and a few evangelicals are answering questions in a more positive way, while some evangelicals and a few mainline Protestants are trending in a negative way," Ed Stetzer, executive director of LifeWay Research, explained in a statement. "But the biggest move is in the smallest percent — and is in a more positive direction."
He continued, "To understand the data, you have to understand that Protestant pastors are not of one mind. And minds are changing in more than one direction."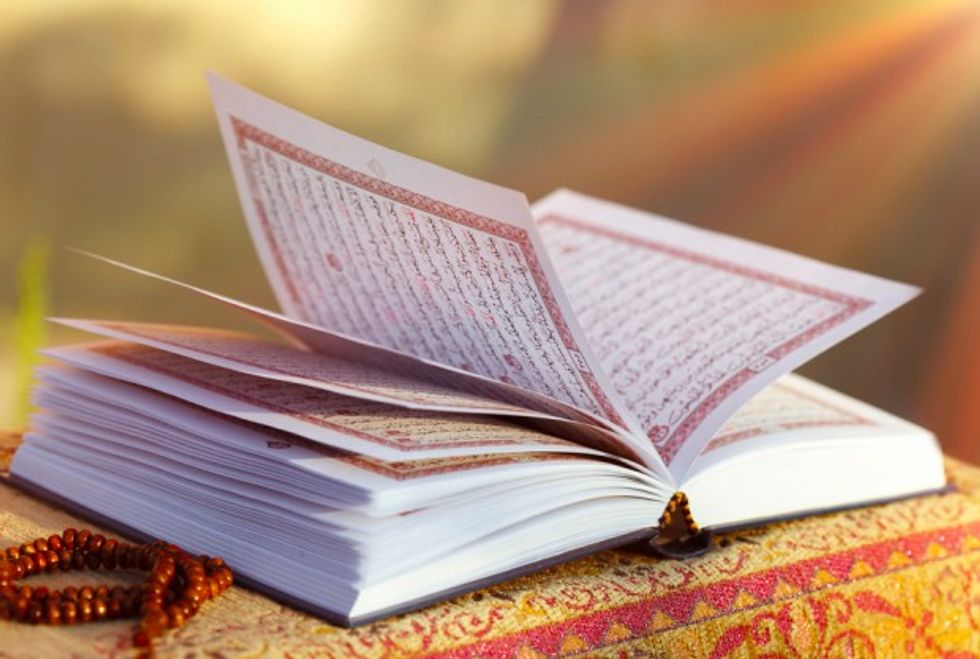 Photo credit: Shutterstock
Not surprisingly, there are big differences between between traditionally conservative evangelical faith leaders and oft-times liberal mainline pastors, with 52 percent of evangelicals calling Islam spiritually evil compared to just 32 percent mainline pastors.
On another front, 47 percent of mainline preachers call Islam spiritually good, with just 24 percent of evangelical faith leaders agreeing.
The poll results were based on 1,000 phone interviews with Protestant preachers that were conducted from Sept. 8-21, 2015 with a margin of error of +/- 3.2 percent. Read the complete results here.
--
Front page image via Shutterstock.com.
Follow the author of this story on Twitter and Facebook: