A Sports Illustrated swimsuit model proudly posted a photo to her Facebook page Thursday in an effort to encourage women to embrace their post-pregnancy bodies.
26-year-old Robyn Lawley wrote that "we put an unbelievable amount of ridiculous time consuming pressure on women to care so much about their flaws they forget how truly beautiful they (you) are today."
"F*** them, who cares, be you, be loud, be proud," she wrote. "And put your efforts into skills that rely more on your physical self."
"And to anyone who feels bad about your body especially after a baby, you are a warrior, you created a life inside of you, that's no easy feat," Lawley added.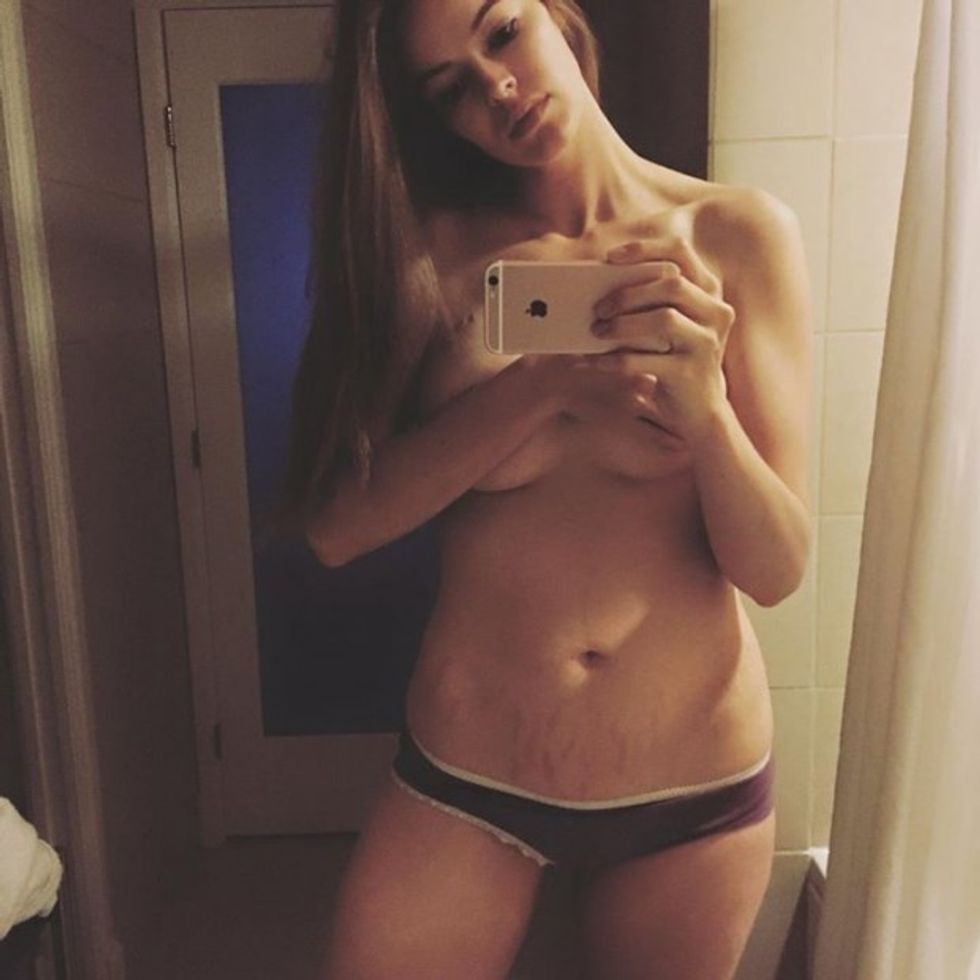 Image source: Facebook:
"As for my stretch marks I knew they were coming and as they're fading into white ( like all my others) I thought I might capture them. Because they are some bad ass #tigerstripes. And I earned them," she continued.
The supermodel explained that when she was pregnant a tabloid wrongly printed a story suggesting she was considering having an abortion to avoid stretch marks.
"It hurt so bad, the comments that ensued were derogatory to say the least," she wrote.
Lawley said the article was ultimately pulled, but not before hundreds of comments poured in from around the world causing so much stress she was "worried about my unborn baby's health."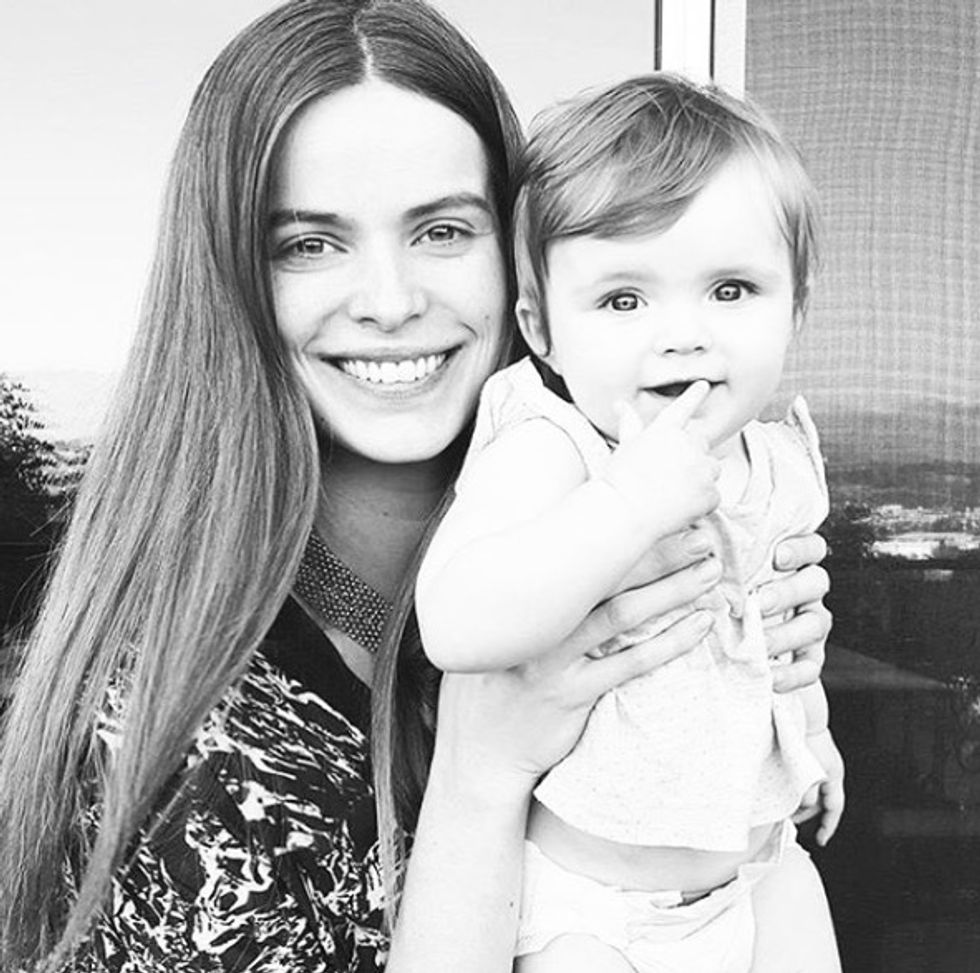 The model, who said she "will always be pro choice," said it was ridiculous to think that she would consider having an abortion for the sole reason of avoiding stretch marks.
"These gossip pages do everything to get a view," she wrote.
Lawley concluded her now widely-circulated Facebook post by advocating for abortion rights.
"No one likes to get abortion but if your not prepared their should be no judgement into getting one," she wrote, adding, "I love my daughter, I also love my human rights."
Lawley's post showing off her post-pregnancy body is not the first to go viral this year. In March, a woman penned a Facebook post saying she was "proud of this body and every mark on it." In June, a South Carolina mother wrote a similar post, writing that she believes a "flabby belly" and stretch marks from having children are "sexier than any six pack."
—
Follow the author of this story on Twitter and Facebook: