Internet-news mogul Matt Drudge turned to Twitter Thursday night, writing that Hillary Clinton's health was the "biggest revelation" from her 11-hour testimony before the House Select Committee on Benghazi.
Drudge said that Clinton's "coughing fit" and "slow-speaking" was "obviously induced by meds."
"Choose not to believe if you must," he wrote.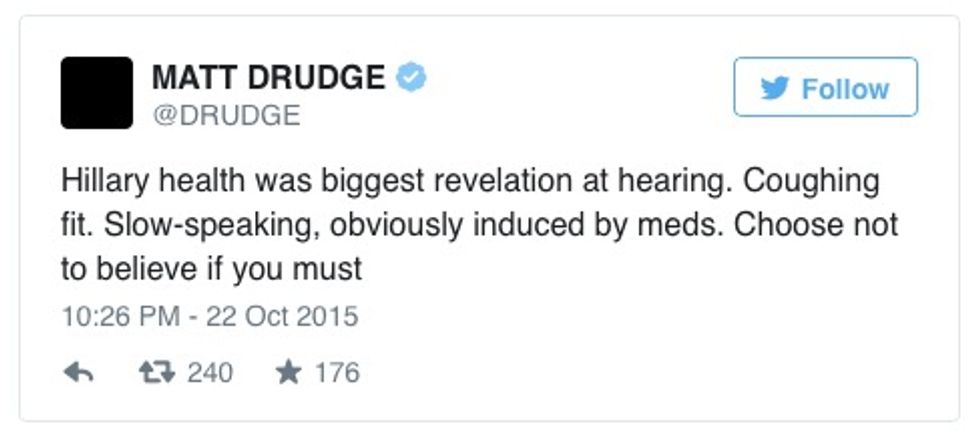 Image source: Twitter
The Drudge Report founder elaborated in a follow-up tweet that it was "obvious" the likely Democratic nominee was on anti-anxiety medication.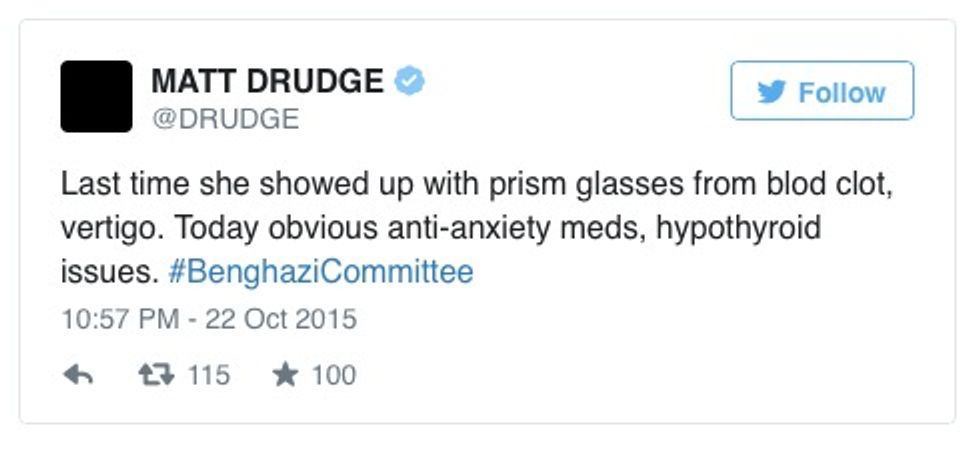 Image source: Twitter
On his popular website, Drudge bannered a story about a coughing episode Clinton suffered during the hearing.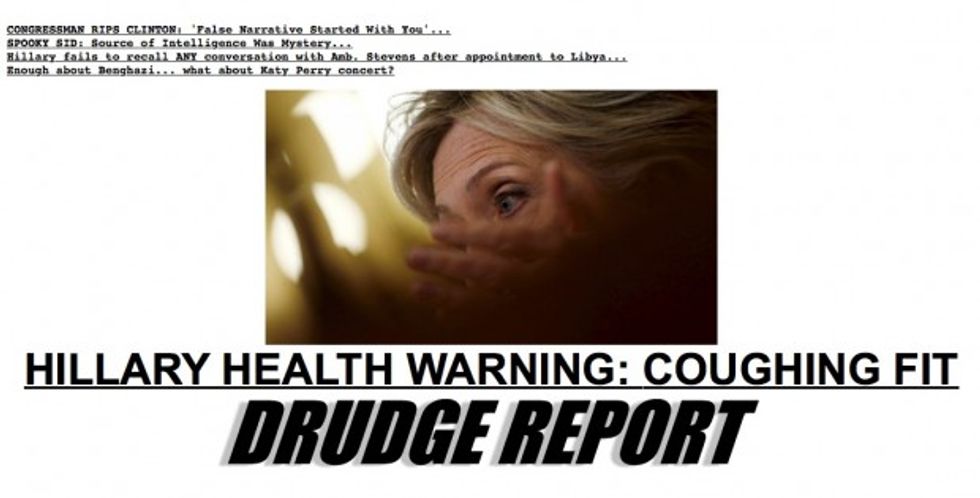 Image source: Screen grab
Clinton spokesperson Nick Merrill replied to the controversial journalist on Twitter, contending that he'd consider only having a "little dry mouth" after such a lengthy testimony was a "good day."
.@DRUDGE if a little dry mouth is all you've got after 10+ hours of testimony, that's what I would call a "good day." cc:@KarlRove

— Nick Merrill (@NickMerrill) October 23, 2015
Drudge's tweets come just weeks after he gave a rare interview to radio host and conspiracy theorist Alex Jones in which he called Clinton "sick" multiple times.
—
Follow the author of this story on Twitter and Facebook: