Fox News host Megyn Kelly excoriated the media on her program Friday night, blasting journalists from all corners for declaring Hillary Clinton victories after her 11-hour marathon testimony before the House Select Committee on Benghazi.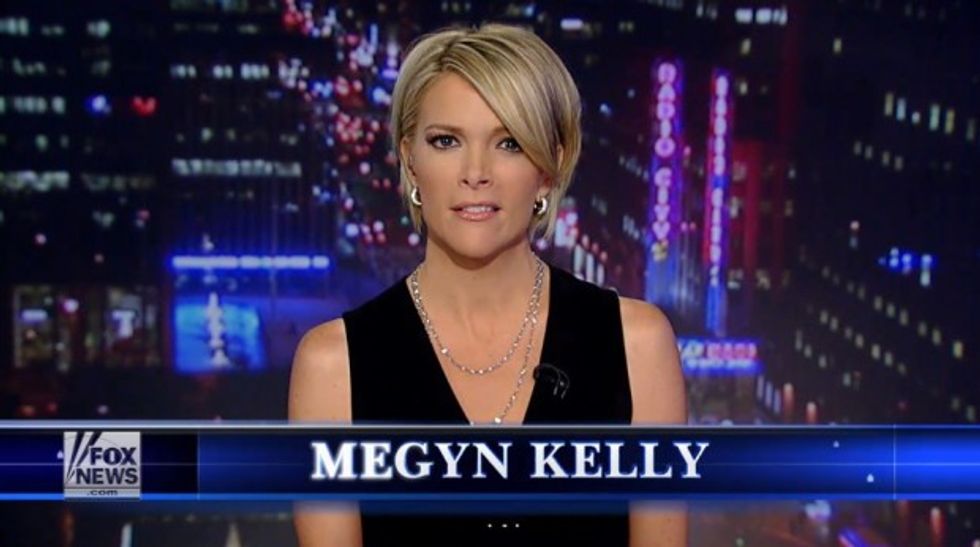 Image source: Screen grab via Fox News
"The major media outlets have not only ignored the single biggest piece of news to emerge from yesterday's hearings, they have declared Hillary Clinton victorious," Kelly told her viewers.
She displayed several headlines from the media to support her argument.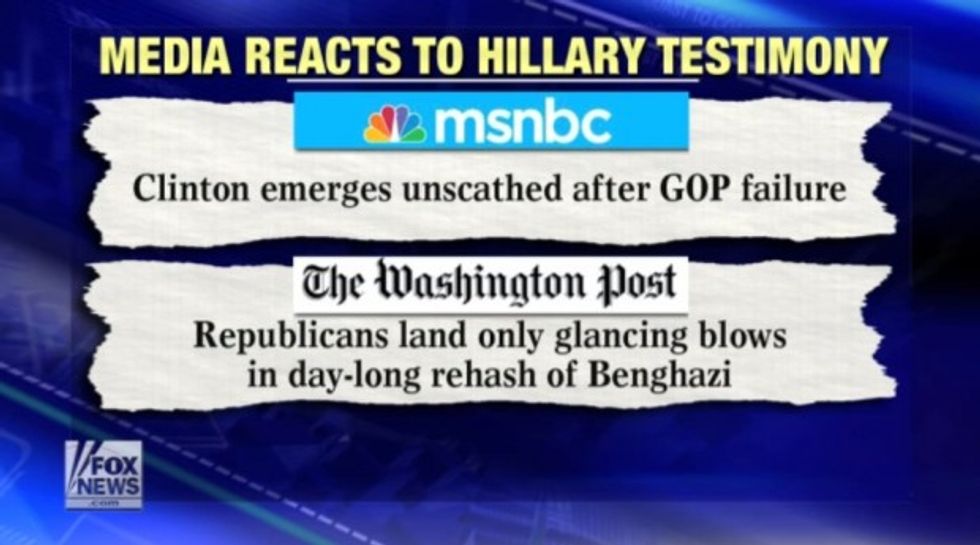 Image source: Screen grab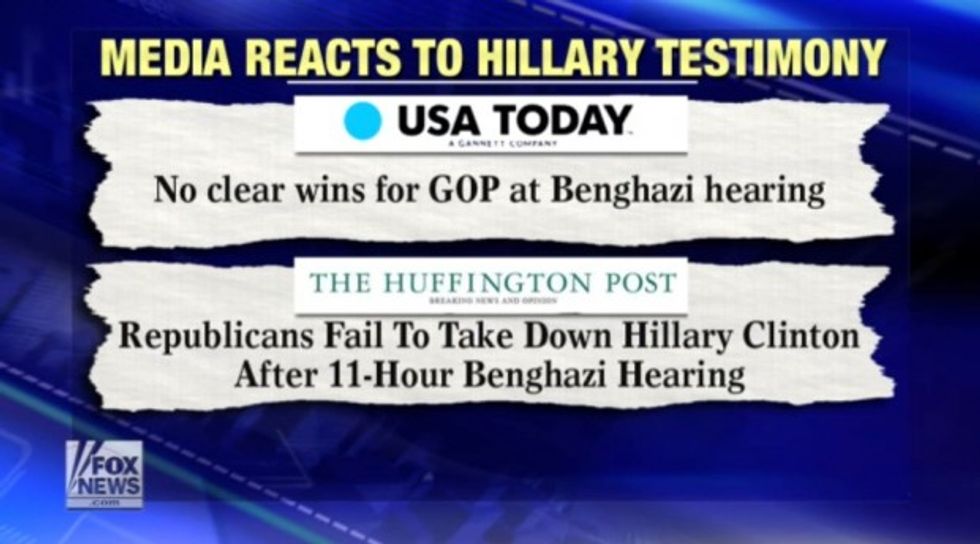 Image source: Screen grab
Kelly continued, "This, despite clear-cut evidence she, and other administration officials, repeatedly misled the American people in the days and weeks after the terror attack."
The Fox News host said evidence brought out during Clinton's Thursday testimony proved she misled the American people.
"For the first time the public saw an email detailing a conference call detailing a conferee call Hillary Clinton had on September, 12, 2012 with the Egyptian Prime Minister," she said. "Her words? 'We know that the attack in Libya had nothing to do with the film. It was a planned attack — not a protest."
"And yet, to watch most of the media today, you would think we never saw that email," Kelly concluded. "To the contrary, the messaging today was uniformly, 'She won and it is over, move on!'"
—
Follow the author of this story on Twitter and Facebook: