Actress Leah Remini is continuing to discuss her very public split with Scientology, telling ABC's "20/20" in an upcoming interview that those who criticize fellow actor Tom Cruise — a prominent member of the secretive religion — are considered "evil."
"Being critical of Tom Cruise is being critical of Scientology itself … you are evil," Remini, 45, said in a preview clip for the full interview, which is set to air on October 30.
She also shared some of the inside details of her more than three decades as a Scientologist, explaining the mindset that takes form, and the difficulties that come along with leaving the religion behind.
Watch Remini's comments below:
"People need to understand. This has been my whole life and I want them to understand how it happens," Remini said. "As time goes on, you start to lose touch with the real world. The mindset becomes 'us against them.'"
As TheBlaze previously reported, Remini is set to release a memoir that is being dubbed an "eye-opening insider account" of her life in both Hollywood and Scientology, with the November 3 release titled, "Troublemaker: Surviving Hollywood and Scientology."
The book comes two years after a very public split with Scientology — one that she told "20/20" came with quite a bit of sacrifice.
"The decision to leave is — you are giving up everything you have worked for your whole life," Remini said.
So far, both she and her publisher Ballantine, an imprint of Random House, have done anything but shy away from controversy, throwing "Scientology" into the book's title, and using her experience in marketing materials to help drum up interest.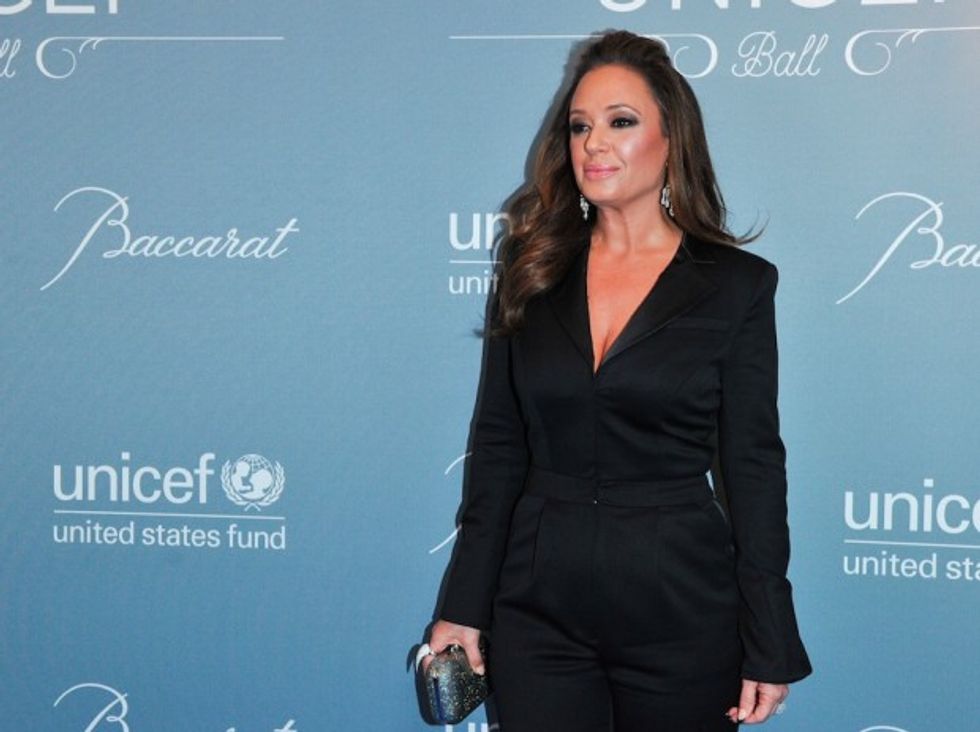 Leah Remini arrives at the 2014 UNICEF Ball on Tuesday, Jan. 14, 2014 in Beverly Hills, Calif. (Photo by Richard Shotwell Invision/AP)
Just consider that the official description of "Troublemaker" promises that the book includes "an eye-opening insider account of her tumultuous and heart-wrenching thirty-year-plus association with the Church of Scientology."
Remini is reportedly expecting some repercussions for so openly discussing and writing about what unfolded.
"Indoctrinated into the church as a child while living with her mother and sister in New York, Remini eventually moved to Los Angeles, where her dreams of becoming an actress and advancing Scientology's causes grew increasingly intertwined," read press materials for the book. "As an adult, she found the success she'd worked so hard for, and with it a prominent place in the hierarchy of celebrity Scientologists."
(H/T: Daily Mail)
Follow the author of this story on Twitter and Facebook: