KENT, Wash. (TheBlaze/AP) -- Outdoor retailer Recreational Equipment, Inc., known as REI, has announced it will buck Black Friday and close its 143 stores on the Friday after Thanksgiving.
The Kent-based co-op told members the plan in an email Monday, saying instead of working they'll pay their employees on Nov. 27 to be outside.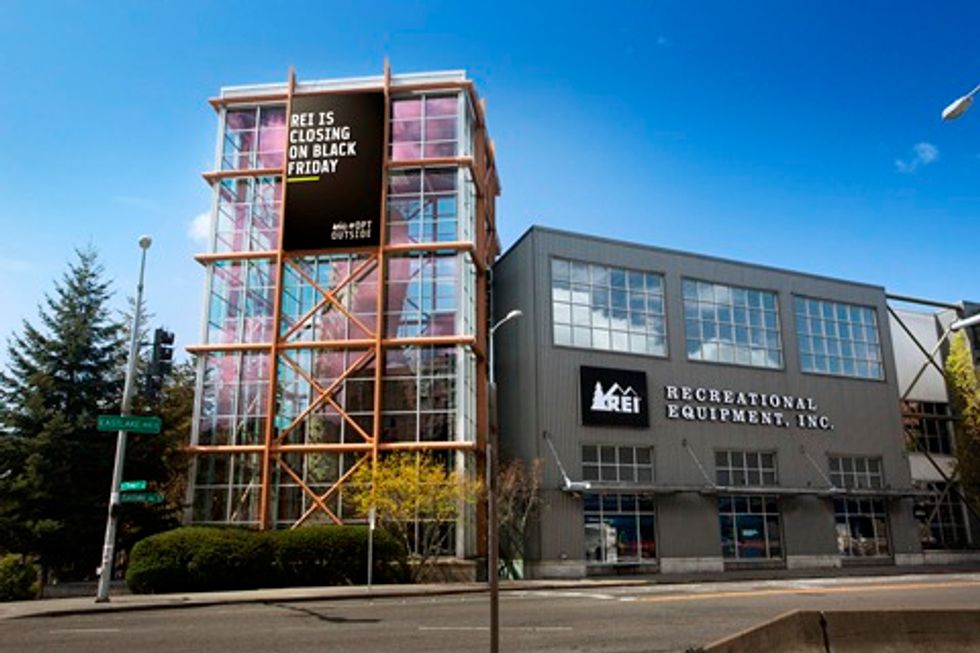 The outdoors store announced over a month ahead of the shopping holiday that it would be closed on Black Friday. (Photo credit: REI)
"Black Friday is the perfect time to remind ourselves of the essential truth that life is richer, more connected and complete when you choose to spend it outside," REI President and CEO Jerry Stritzke said in a statement. "We're closing our doors, paying our employees to get out there, and inviting America to OptOutside with us because we love great gear, but we are even more passionate about the experiences it unlocks."
REI created the social media hashtag #optoutside and a website where people can share their outdoorsy plans for that day. Even REI's online store will feature a black takeover screen on Black Friday, encouraging online shoppers to head outdoors.
"As a member-owned co-op, our definition of success goes beyond money. We believe that a life lived outdoors is a life well lived and we aspire to be stewards of our great outdoors. We think that Black Friday has gotten out of hand and so we are choosing to invest in helping people get outside with loved ones this holiday season, over spending it in the aisles," Stritzke said. "Please join us and inspire us with your experiences. We hope to engage millions of Americans and galvanize the outdoor community to get outside."
Watch REI's #optoutside video:
The National Retail Federation said fewer people shopped over Thanksgiving weekend last year due to early discounts, more online shopping and a mixed economy.
A $2 billion-a-year company, REI has been named by Fortune Magazine as one of the top 100 companies to work for.