Sen. Rand Paul (R-Ky.) slammed a BuzzFeed political reporter Tuesday over an open letter he published which accused the Republican 2016 hopeful's new book of being "littered with easy-to-check historical inaccuracies."
BuzzFeed's Andrew Kaczynski and Megan Apper wrote an open letter to the Kentucky senator demanding he "stop using fake founding father quotes" and charging he does so in his new book.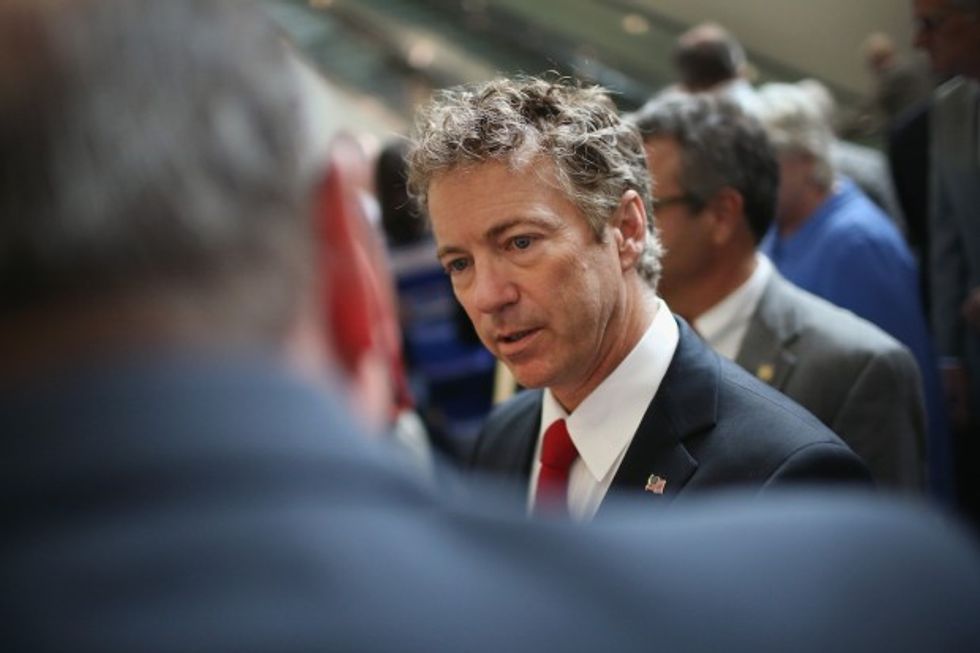 Scott Olson/Getty Images
As the reporting duo points out, this is not the first time Kaczynski has gone after Paul for this. Kaczynski has on multiple occasions reported that the senator has misquoted the Founding Fathers.
On Tuesday, Paul had enough. Speaking to the Washington Post, the libertarian firebrand blasted Kaczynski.
[sharequote align="right"]"I mean, this idiot says the same thing about my speeches."[/sharequote]
"That guy," Paul said of Kaczynski while speaking with the newspaper. "The only criticisms have come from some guy who's a partisan. We discount partisans. However, there's a ridiculous cottage industry out there of people who think they're smarter than everyone else, and because certain quotes are disputed – well, yeah! If you want to say something's not a Thomas Jefferson quote, you can get a whole book on whether it's a quote or not."
"I mean, this idiot says the same thing about my speeches," Paul added. "Do I need to say in my speech, 'as many people attribute to Thomas Jefferson, but some people dispute,' before I give the quote? It's idiocy, it's pedantry – it's ridiculous stuff from partisan hacks. And I'd say that guy's one of 'em."
He concluded, noting that Kaczynski is "not on my good list."
Kaczynski responded on Twitter, announcing that he now had a new Twitter bio.
—
Follow the author of this story on Twitter and Facebook: