The Ted Cruz campaign on Thursday announced it had raised $1.1 million in the 22 hours after the CNBC Republican presidential debate.
The average donation was $54, the Cruz campaign said.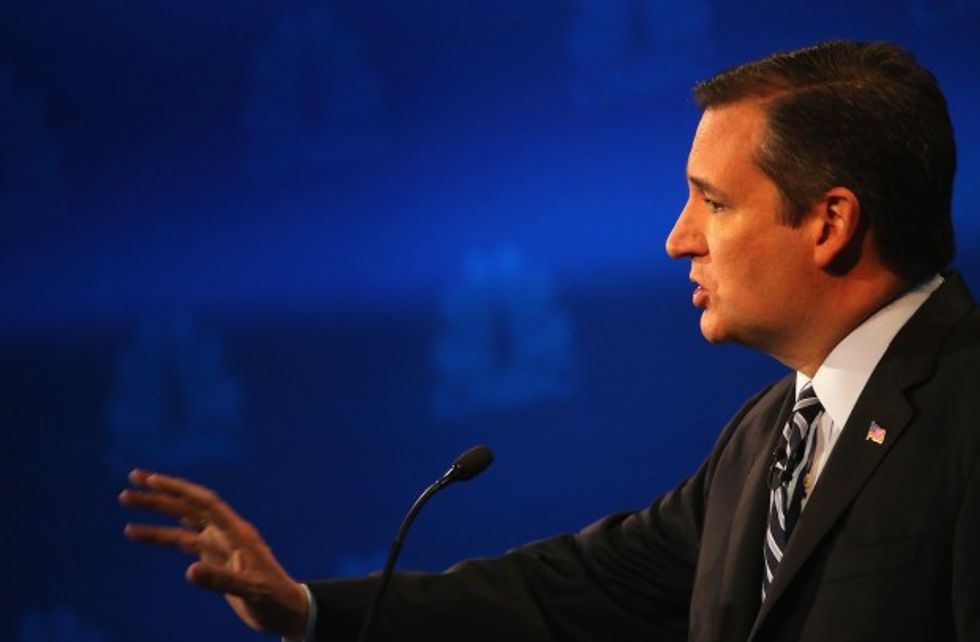 Justin Sullivan/Getty Images
Speaking to the Fox News Channel's "Special Report," the Texas senator said "this level of support shows just exactly how energized and excited people are by our campaign."
"Whether it's on the stage or on the stump, we are telling the truth to the American people about how broken and unaccountable Washington is, and how it's going to take consistent conservative leadership to get America back on track," Cruz said. "We are seeing conservatives begin to coalesce around my campaign."
"It's Tea Party groups, libertarians, evangelicals, social conservatives, and millions more who have been disappointed by the career politicians and lobbyists of the Washington Cartel," he added. "People want to unite behind someone who will take on Washington and I believe that's why we're seeing such tremendous support."
Most political pundits said that Cruz performed well during the Wednesday debate. He earned the largest applause from the crowd when he blasted the moderators for their conduct and came in first in TheBlaze's online poll.
—
Follow the author of this story on Twitter and Facebook: