TheBlaze TV's For the Record on Thursday takes viewers to the front lines of the war against the Islamic State. Contributor Sara Carter joined Glenn Beck on the radio to discuss her travel to Iraq to report on the situation and to highlight what life looks like for religious minorities in the grip of terror.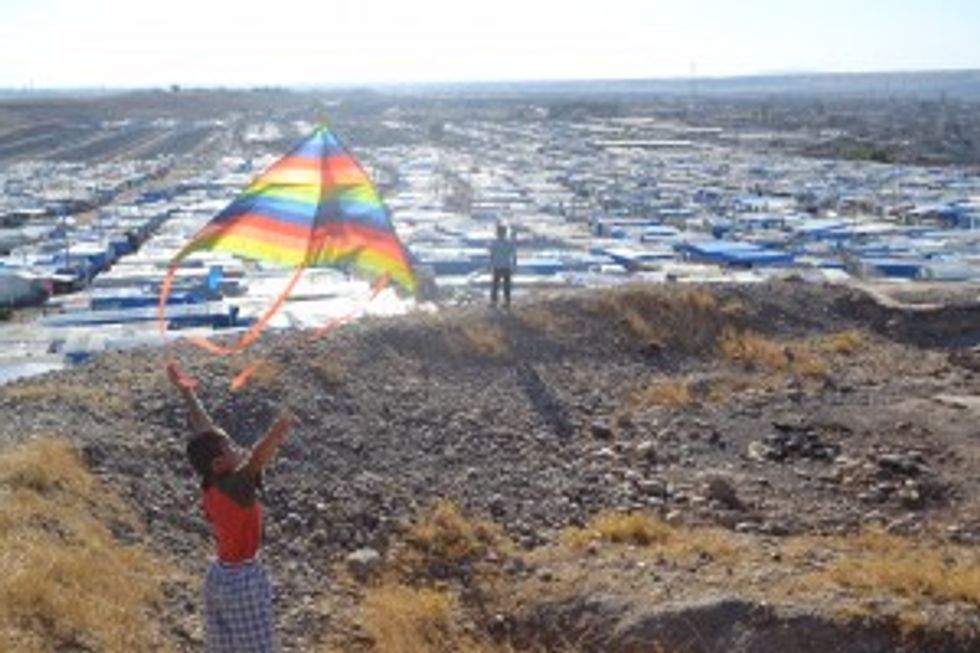 The American Media Institute's Sara Carter took this photo at the Kawergosk U.N. refugee camp outside Erbil, Iraq in September 2015. (Photo: Sara Carter)
"I thought to myself, 'You know, we're better than this. We need to tell these stories. We need to be the voice of those who have no voice,'" Carter said.
She described standing before the remains of a mass grave.
"I saw this little girl's blouse," she said. "No more than maybe 2 years old — just sitting there, knowing … their death was on the way, that this is it. This was the last day they were going to live."
Hear more of Carter's description on Beck's radio program. For the Record Special Report: Journey to the Front Line airs Thursday at 8 p.m. on TheBlaze TV.
Complimentary Clip From TheBlaze TV
[mlbvideo content_id="526744983"]
The full episode of The Glenn Beck Program, along with many other live-streaming shows and thousands of hours of on-demand content, is available on just about any digital device. Click here to watch every Glenn Beck episode from the past 30 days and receive a Roku Streaming Stick FREE with your subscription!