The Republican National Committee said Friday it is "suspending" its partnership with NBC News for an upcoming GOP debate in Houston, citing displeasure with the way CNBC moderators handled the most recent debate.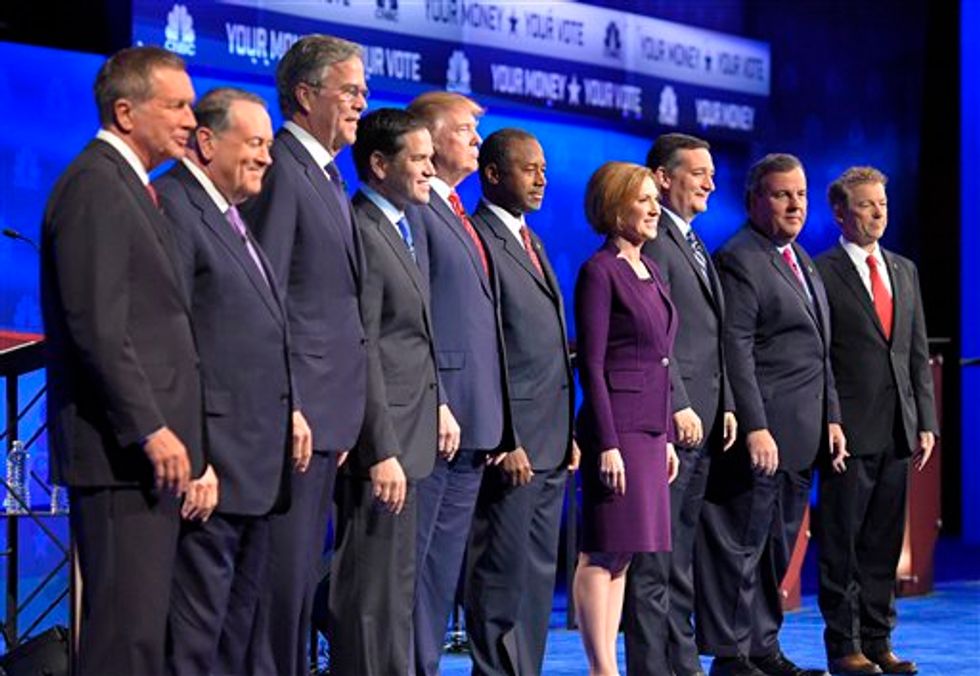 (AP Photo/Mark J. Terrill)

In a letter to NBC News, RNC Chairman Reince Priebus said "we are suspending the partnership with NBC News for the Republican primary debate at the University of Houston on February 26, 2016."
I just sent this letter to NBC News suspending our partnership for the February Debate: https://t.co/MVke5m2EBm

— Reince Priebus (@Reince) October 30, 2015
"The CNBC network is one of your media properties, and its handling of the debate was conducted in bad faith," Priebus added. "We understand that NBC does not exercise full editorial control over CNBC's journalistic approach. However, the network is an arm of your organization, and we need to ensure there is not a repeat performance."
The RNC chairman made it clear that the Feb. 26 debate is still on and National Review remains a partner.
Read Priebus' full letter to NBC here.
---