Law enforcement officials are very concerned about the 6,000 federal inmates set to be released Friday — the first wave in a larger plan that will ultimately free 46,000 convicts.
The sentencing reductions were decided by the U.S. Sentencing Commission in 2014, but the commission's decision came amid a political push to reduce the prison population.
"For the far-right, it's about dollar signs; for the far-left, it's the view that incarceration is unjust," Don Mihalek, legislative director for Federal Law Enforcement Officers Association, told TheBlaze.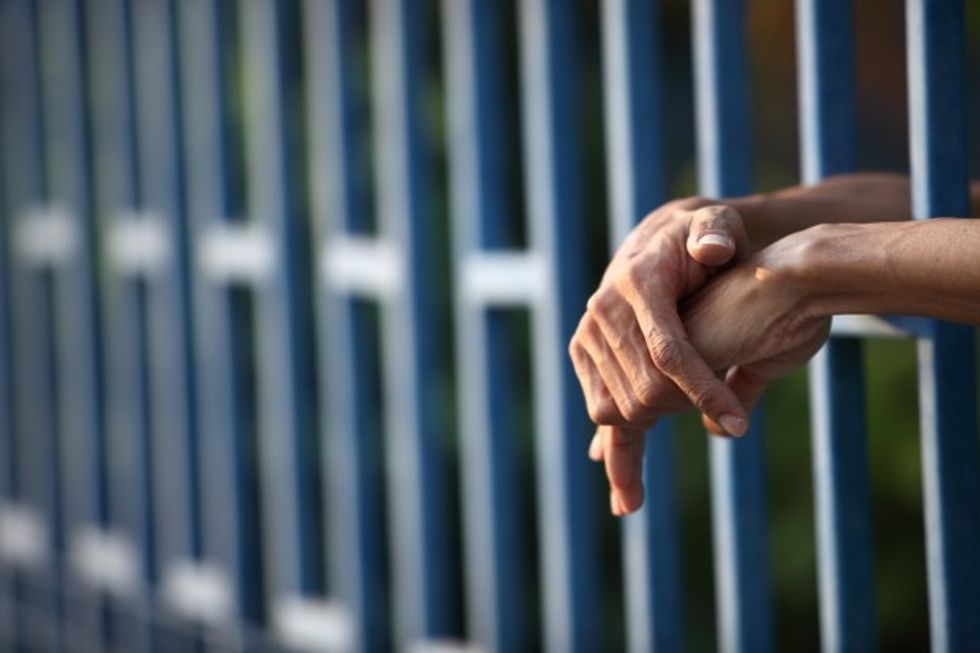 Photo credit: Shutterstock
The first wave of releases comes as President Barack Obama — backed by a bipartisan coalition in Congress — is pushing for major criminal justice reform. The Senate Judiciary Committee recently sent a bill to the full Senate to scale back mandatory minimums.
The U.S. Sentencing Commission voted last year to reduce the sentencing guidelines levels for federal drug-trafficking offenders retroactively. The commission also cited reports that the Federal Bureau of Prisons population exceeds capacity by around 32 percent.
"The Sentencing Commission approved these reductions with a broad brush by studying policy papers and not looking at any individual cases," Mihalek told TheBlaze. "We are just transferring a federal problem. This is just going to be a problem for state and local law enforcement. This is a dangerous path with dangerous people during a documented crime wave."
According to the commission, 46,290 offenders will be eligible to have their sentences reduced, with potential average reductions of 25 months, or 18.8 percent.
Proponents of the reduced sentences contend this is a matter of letting non-violent offenders be released from long prison sentences.
This isn't the first sentence-reduction decision by the U.S. Sentencing Commission. In 2007, the commission allowed 16,511 convicted crack dealers to have reduced sentences. And in 2010, Congress reduced penalties for trafficking crack cocaine. The Sentencing Commission followed by reducing sentences for another 7,748.
"Really, is there anybody out there who thinks drug trafficking is non-violent? That's silly talk," Steve Cook, president of the National Association of Assistant U.S. Attorneys, told TheBlaze. "Drugs wreak havoc on society, and we are in an opioid and heroin crisis now."
Cook, an assistant U.S. attorney in Tennessee, said there are a number of myths propping up the argument in favor of releases, adding that mandatory minimums have driven down the crime rate and served as a deterrent, which has kept the prison population low over the long term.
Cook believes the most ridiculous myth is that drug users – rather than traffickers – are getting long prison sentences.
"I have no idea how anybody has been able to successfully spin that myth," Cook said. "Look at the federal sentencing statistics, and you'll see that less than 1 percent are in prison for drug possession."