In an effort to poke fun at the iconic headwear worn and sold by Republican presidential frontrunner Donald Trump, Democrats released their own hat which proudly proclaims "America is Already Great" — but some college students were not amused.
However, the $28 hat which is meant to parody Trump's notorious "Make America Great Again" hats, has offended at least one person with the University of North Carolina's student newspaper. In a small column the newspaper decried the Democratic National Committee's merchandise.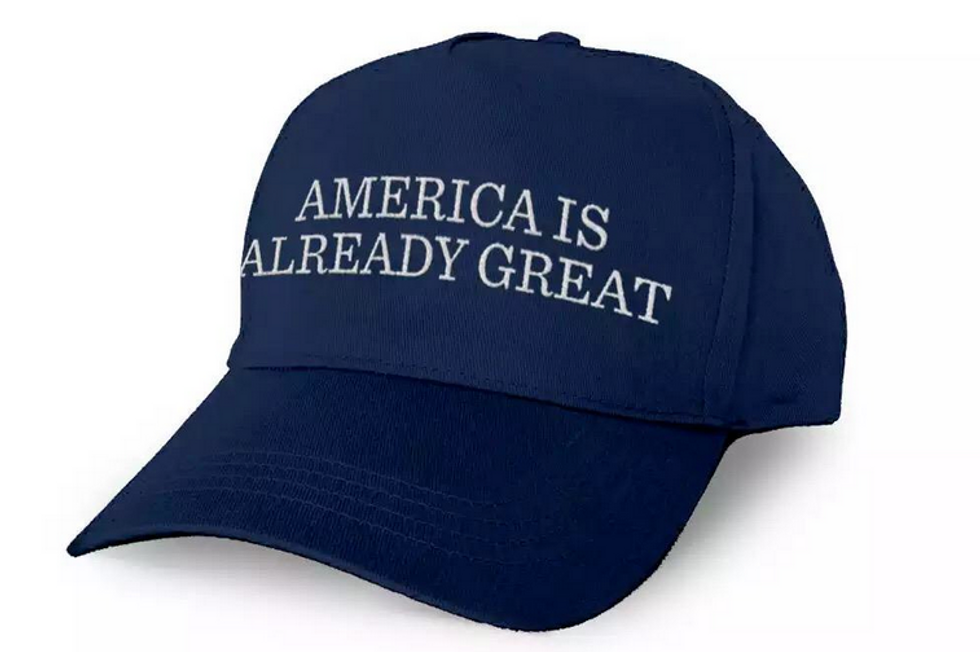 Image via Twitter @ZekeJMiller
"The Democratic Party has been selling 'America is Already Great' merchandise on it's website, based off Donald Trump's 'Make America Great Again' hat. This is problematic because it implies that over two centuries of systemic racism and imperialism are 'great,'" the column said. "Come on Dems, you're supposedly liberal."
As the conservative college news site the College Fix noted, the Daily Tar Heels' column is not attributed to a particular author.
"America is already great, so we printed up this union-made hat right here in America, which is great," the DNC's description of the hat reads. "Wear it with pride when you're telling your friends about 67 straight months of private-sector job growth under President Obama, historically low uninsured rates, and progress protecting our environment that will keep America beautiful (and great) for generations to come."
(H/T: The College Fix)