Atheist biologist Richard Dawkins continued his attacks on Republican presidential candidates over the weekend, taking specific aim at Dr. Ben Carson's rejection of evolution during an appearance on "Fareed Zakaria GPS."
"You've just told me that all the Republican candidates except one say they don't believe in evolution. I mean that's a disgrace," Dawkins said. "But for a senior, a very eminent distinguished doctor, as he is, to say that — it's even worse, because, of course, evolution is the bedrock of biology. And biology is the bedrock of medicine."
The atheist leader when on to say that it is especially problematic that a doctor as prominent as Carson doesn't understand the "fundamental theorem of his own subject."
"That is a terrible indictment," Dawkins said.
Watch his comments below:
As TheBlaze previously reported, Carson has spoken out about his views on evolution and creationism in the past, telling Fox News host Bill O'Reilly last month that he doesn't know "how old the Earth is."
"I know a lot of people say that I believe the earth is 6,000 years old, and they have no basis for saying that. I don't know how old the Earth is," Carson said on Monday night. "[Genesis] says, 'In the beginning God created the heaven and the earth' — and then there's a period there."
He continued, "You don't know how much time elapsed."
Carson also discussed the subject of evolution in a recent interview with Time Magazine.
The outlet questioned a 2011 speech in which it said that Carson "seemed to imply that Darwin's evolutionary theory was inspired by Satan" and asked him to explain what he meant during that address.
"Well, you wouldn't understand it, no one would understand it unless they believe that there were forces of good and forces of evil," Carson responded. "If you don't believe that, then that would be a nonsensical statement to you."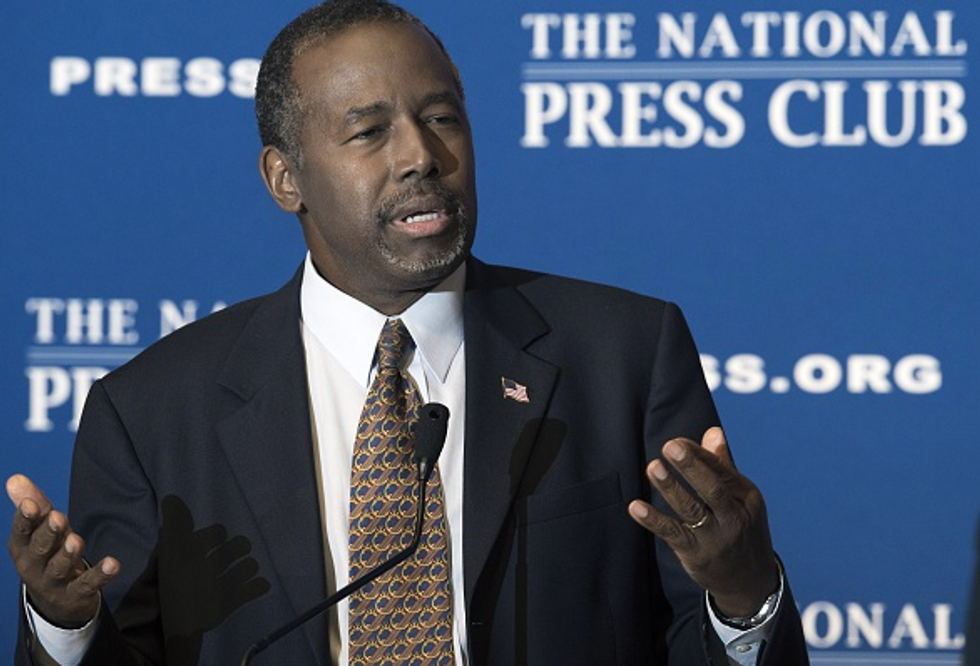 Republican presidential candidate Ben Carson (PAUL J. RICHARDS/AFP/Getty Images)
The candidate went on to explain that by "forces of evil" he meant that there are forces at work trying to make people reject the existence of God — something that many see the theory of evolution as having accomplished.
"I believe in micro evolution. I believe in natural selection. But I have a different take on it," Carson said. "The evolutionists they say there, that's proof that the theory of evolution is true."
He continued, "I say that's proof of an intelligent and caring God who gave His creatures the ability to adapt to their environment so He wouldn't have to start over every 50 years."
This isn't the first time that Dawkins has attacked candidates' views on creation and evolution, as he made similar claims earlier this month, telling Fox News' Alan Colmes that it is "disgraceful" that presidential hopefuls would reject evolution, as it is a "fact" that "you can not seriously disbelieve."
Colmes also asked if there's a religious culture that's "sicker than another" — and Dawkins held little back.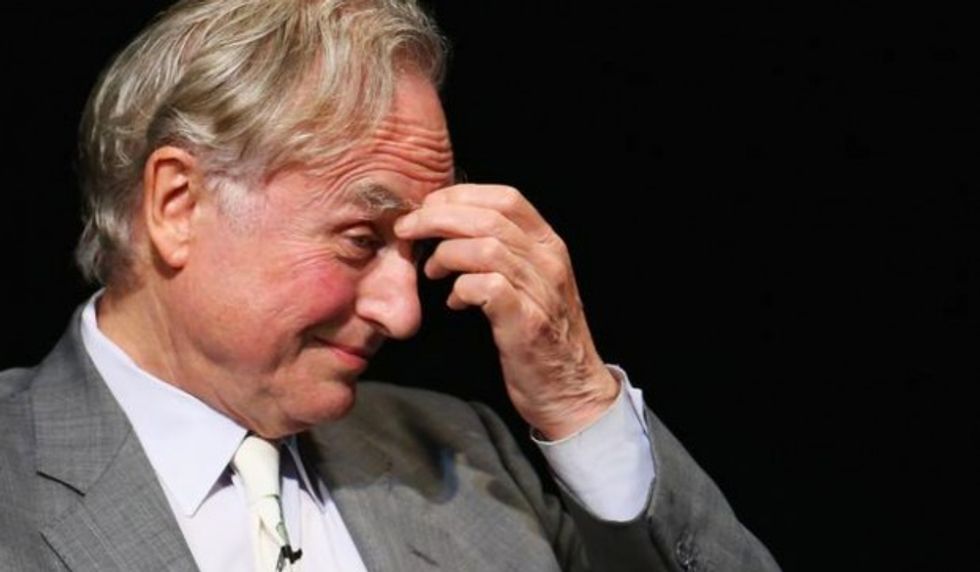 Richard Dawkins, founder of the Richard Dawkins Foundation for Reason and Science (Don Arnold/Getty Images)
"I don't think it's unfair to say that, if we're looking for the maximum toxicity in religions in the world, it's got to be Islam," he said. "It's partly that they are taught to believe that the Koran is literally true."
Dawkins continued, "The Bible itself is as toxic as the Koran, but most Christians are not taught to believe it literally."
(H/T: Examiner)
Follow the author of this story on Twitter and Facebook: