Former Speaker of the House John Boehner will take advantage of a little-known taxpayer-funded perk available to those who formerly held the top post in the House.
As first reported by CQ Roll Call, the former speaker will establish a government-funded office on Capitol Hill that he is allowed to keep for up to five years. The cost of office operations will be footed by the taxpayer.
A Congressional Research Service Report noted that "no statutory restrictions exist on cost, type or location" and that the perk has been available to former speakers since 1970. The report added that Boehner is permitted to hire three aides with salaries exceeding $100,000.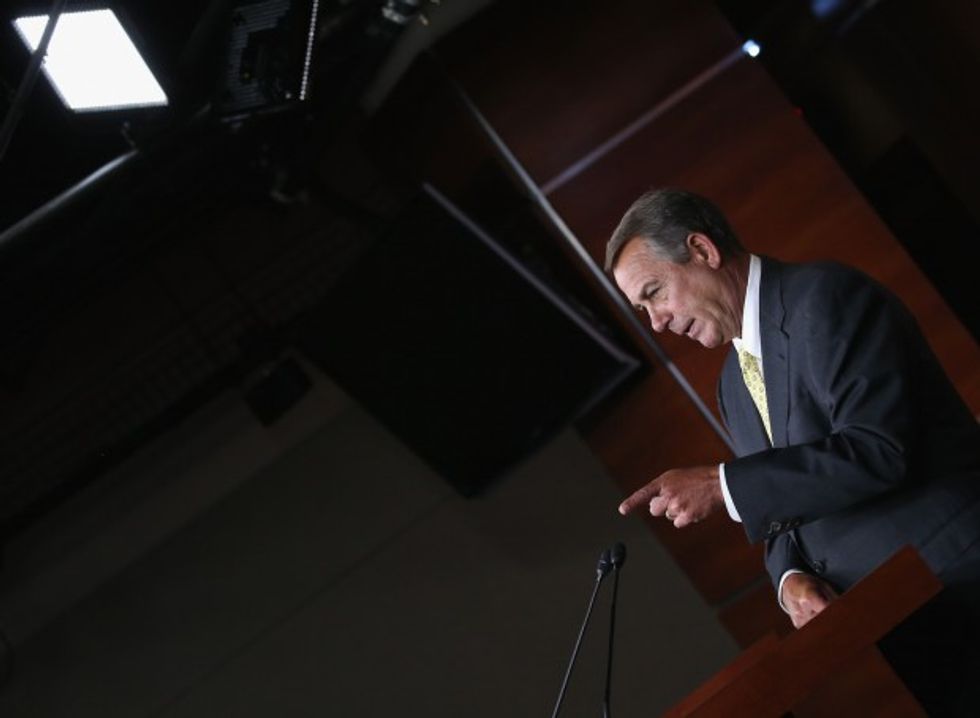 Photo by Mark Wilson/Getty Images
Boehner spokesman Dave Schnittger confirmed to TheBlaze in an email that Boehner will take advantage of the perk.
[sharequote align="right"]"The way in which Speaker Boehner is going about it is pretty bare-bones."[/sharequote]
"This is not something unique to Boehner; all former speakers have access to a congressional office for official matters relating to their speakership such as transition activities and archiving for up to five years following their departure. Only official business can be conducted out of the office," he said.
"The way in which Speaker Boehner is going about it is pretty bare-bones," Schnittger added. "By choosing an existing and vacant office in the Longworth House Office Building instead of renting space somewhere in Washington or elsewhere in the country, there is a significant savings being achieved by comparison to other traditional options."
Schnittger said that Amy Lozupone, who most recently served as Director of Administrative Operations and has worked for Boehner for a number of years, is currently the office's sole staffer.
Schnittger, however, could not say how long Boehner would choose to keep the office open for.
"Former speakers have access to a post-congressional office for up to five years; whether this one will be needed for the full period of time remains to be seen and may not be evident for a while," he said. "At the present time, it's basically a room full of boxes. Records and files and other objects that needed to be transferred out of the Capitol to make room for the incoming Speaker and his staff have been moved there."
According to Roll Call, former Speaker Dennis Hastert spent approximately $1.5 million on his post-speaker office between 2008 and 2012.
—
Follow the author of this story on Twitter and Facebook: