President Barack Obama took a jab at the Republican Party and its presidential candidates Monday evening for recent criticism of the CNBC debate.
Speaking at a New York City fundraiser, the president made a reference to recent gripes about debate moderators before a crowd of about 1300.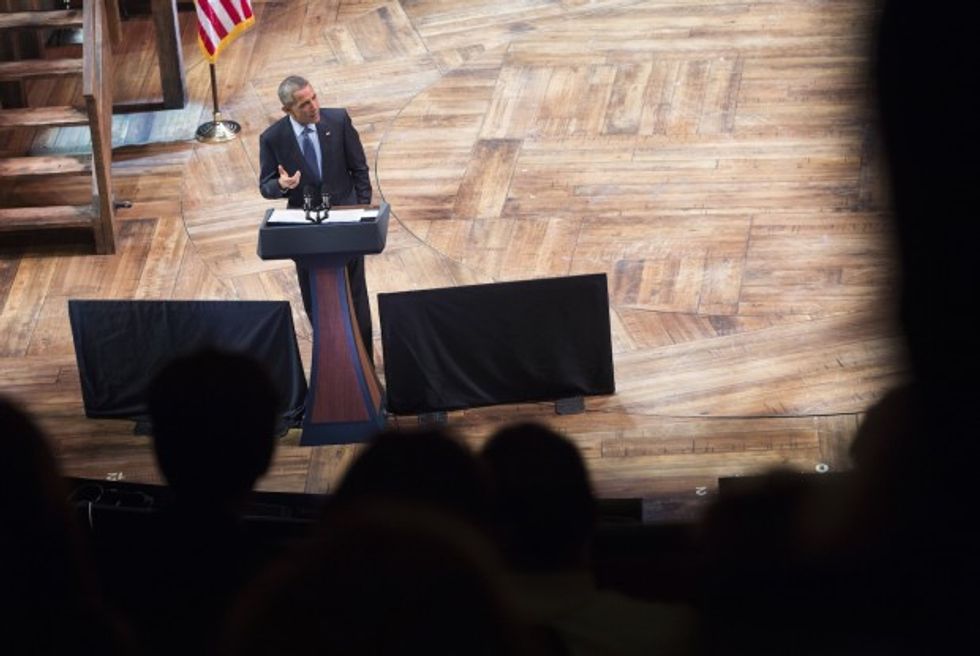 SAUL LOEB/AFP/Getty Images
"They say, 'When I talk to Putin, he's going to straighten out,'" Obama said at a speech after a performance of "Hamilton" at the Richard Rogers Theater, according to the White House pool report. "And then it turns out they can't handle a bunch of CNBC moderators."
"If you can't handle those guys, I don't think the Chinese and the Russians are going to be too worried about you," the president added.
The CNBC debate moderators were heavily skewered by critics for the questions they asked the candidates and the tone used when doing so.
As a direct result, RNC Chairman Reince Priebus sent a letter to the head of NBC News last week and announced the party was "suspending the partnership" with his news organization planned for a February debate.
—
Follow the author of this story on Twitter and Facebook: