When an Idaho rancher got the call that two sheriff's deputies were about to put down his bull, he grabbed his rifle and showed up at the accident scene where the bull had just been struck by a station wagon along a highway in an open range.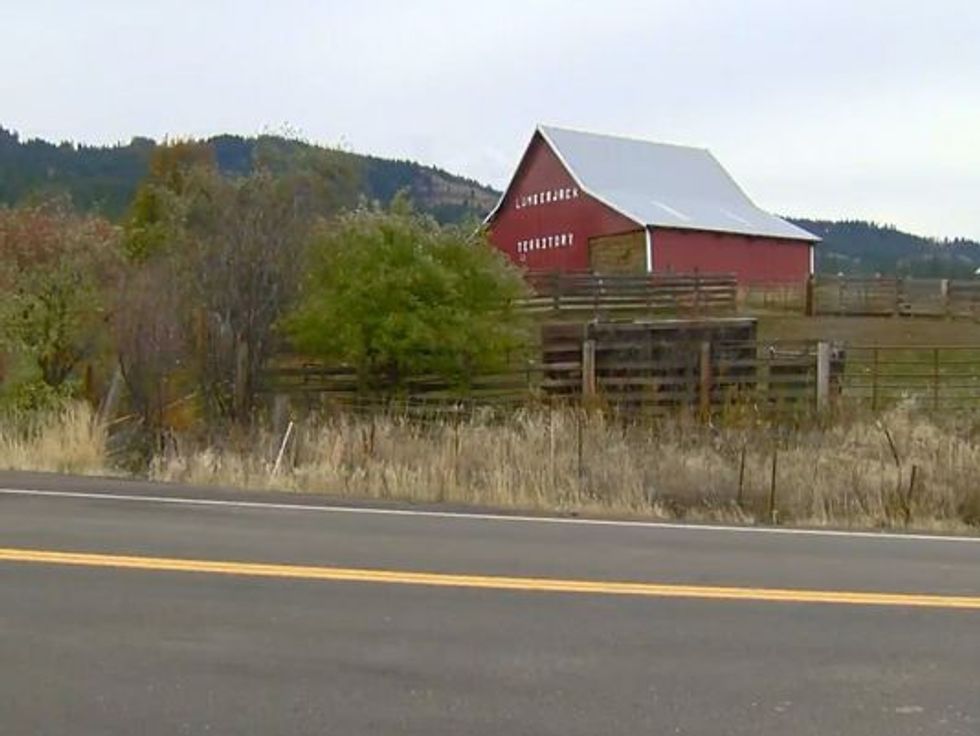 Image source: KTVB-TV
Adams County Sheriff Ryan Zollman said two deputies responded to the accident scene Sunday night in Council, Idaho, and were trying to rescue two people stuck inside the vehicle. Meanwhile, the bull, which was also injured during the crash, started charging at emergency responders and others, KTVB-TV reported.
"The bull was very agitated and was aggressive to emergency services, as well as the other cars coming up and down the highway," Zollman said.
Just as they were about to put the bull down, police contacted its apparent owner, 62-year-old Jack Yantis -- and he showed up  at the scene with his rifle. An exchange of gunfire ensued between Yantis and the two officers, leaving the rancher dead.
When the rancher's wife, Donna Yantis, learned of the incident she suffered a heart attack. She was taken to a nearby hospital and listed in critical condition.
"It's just a sad deal for everybody involved, for the whole community," Zollman said.
Idaho State Police are now investigating and the two deputies involved are on paid administrative leave.
Zollman said it's not uncommon for officers to have to respond to accidents involving livestock, although he added, "Typically they don't turn out this way." This is the first officer-involved shooting ever to occur in Adams County, according to Zollman.
The two people inside the crashed vehicle were airlifted to a hospital. Their conditions were not immediately known.
The bull also died, but Idaho State Police are looking into whether Yantis or one of the officers killed the animal.
(H/T: KTVB-TV)
–
Follow Jon Street (@JonStreet) on Twitter